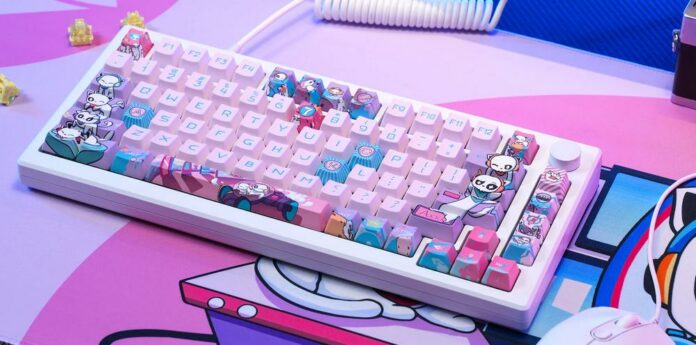 Akko has announced the 7th Anniversary Mod 007 PC keyboard featuring the brand's magnetic switches and multi-command key presses.
The 7th Anniversary Mod 007 PC is a 75 per cent compact tenkeyless keyboard measuring 333mm x 147mm x 32mm and boasting Akko's first 3-pin Cream Yellow Magnetic switches which allow actuation distance customisation while also being compatible with regular 3-pin mechanical switches.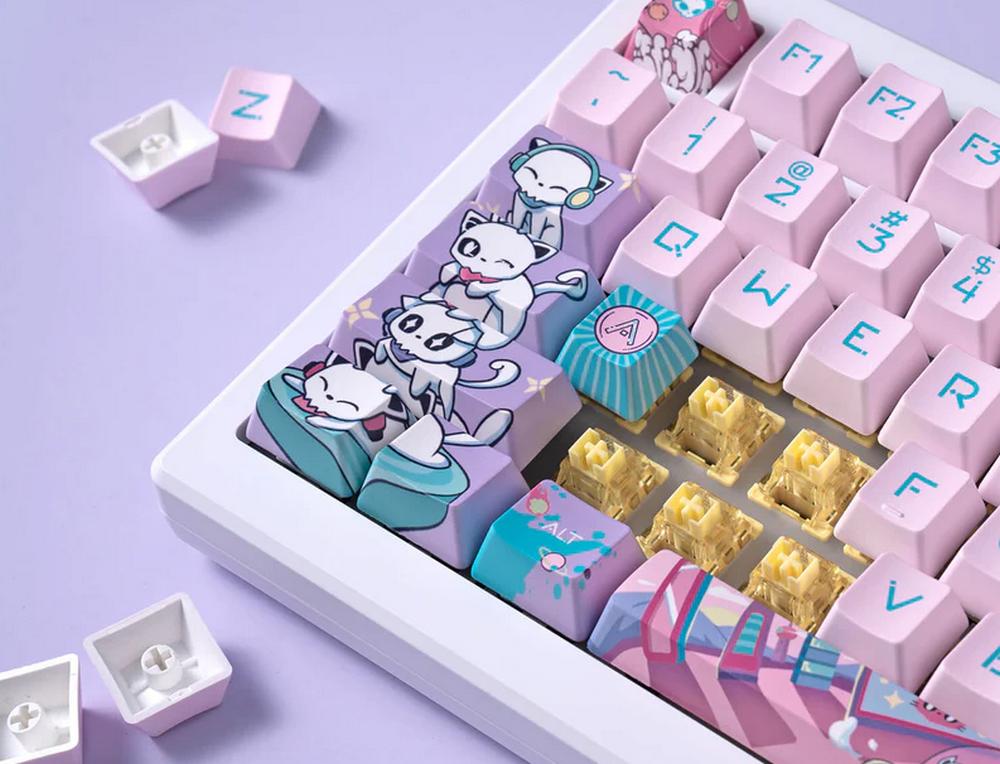 These hot-swappable linear switches sit on top of a gasket mount for a cushioned typing experience and offer 4mm total travel distance alongside a 50g actuation force. Being a special edition, the keyboard is embellished with some beautiful keycap art starring the brand's mascot. I must say this one is right there with the Dragon Ball-themed 5075B Plus wireless keyboard.
For this release, Akko opted for PBT Dye-Sub Keycaps, providing a good compromise between double-shot durability and traditional printed caps' lower cost. RGB illumination is still present, though it may be hard to see through the thickness. Lighting and volume can be adjusted on the fly using the integrated knob.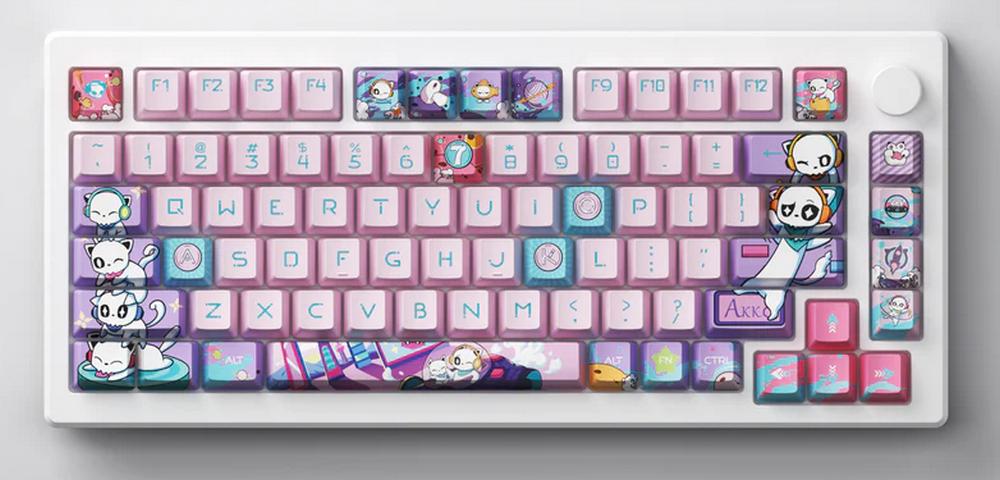 Connecting via USB Type-C and boasting a 1,000Hz polling rate, the 7th Anniversary Mod 007 PC carries two interesting features. The first is Rapid Trigger mode, which provides faster actuation as the user's finger only needs to be lifted slightly to reset the key, meaning that pressing it again even before reaching the top will record a new activation, while the second combines two commands in a single key. I can already see the latter used in Destiny 2 for a melee attack plus shotgun fire combo or grenade throw followed by a dodge. This aspect can be further configured to deliver four operations with a single click.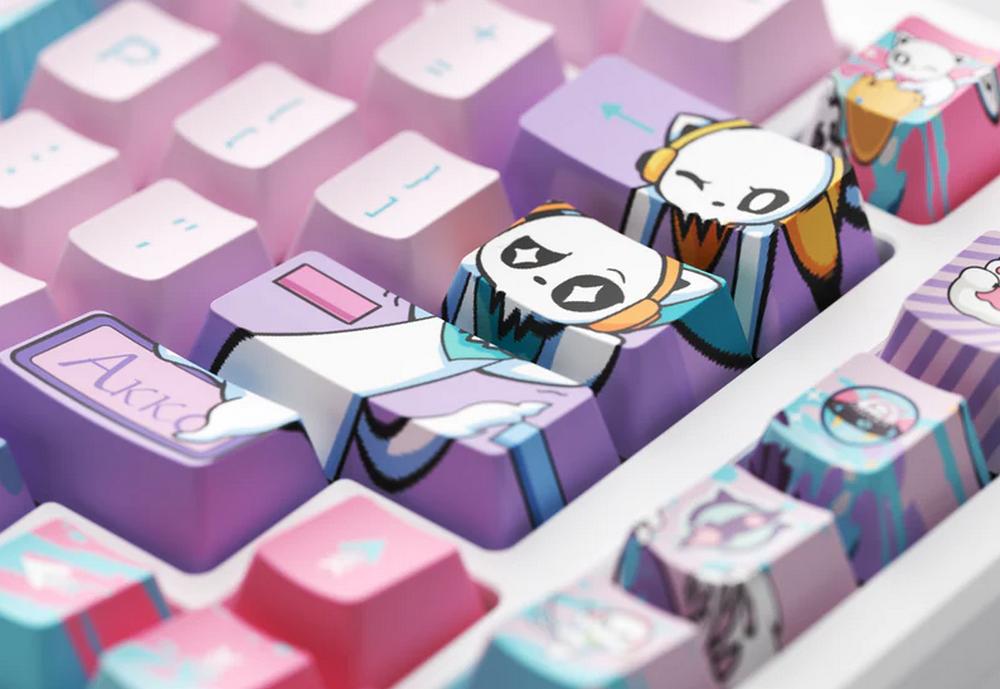 There are supplementary keycaps, a keycap puller, a switch puller, and a dust cover in the box. Akko also provides an anniversary accessories bundle with a matching 900mm x 400mm mouse pad for £23 and a wired mouse for £27.
The 7th Anniversary Mod 007 PC keyboard is available for £125.00 / €139.99 / $152.00 via Akko's website, backed by two years of warranty.