Most of the attention on the recent Intel Alder Lake launch has been on 12th Gen models from the traditional Core families. Makes sense, too, as those chips offer the best overall performance. The 12900K, for example, ships with 16 cores and 24 threads through its hybrid architecture, and it has enough muscle to give the AMD Ryzen 9 5950X a good run in all scenarios.
Yet there are some intriguing propositions much further down the stack, if you look hard enough.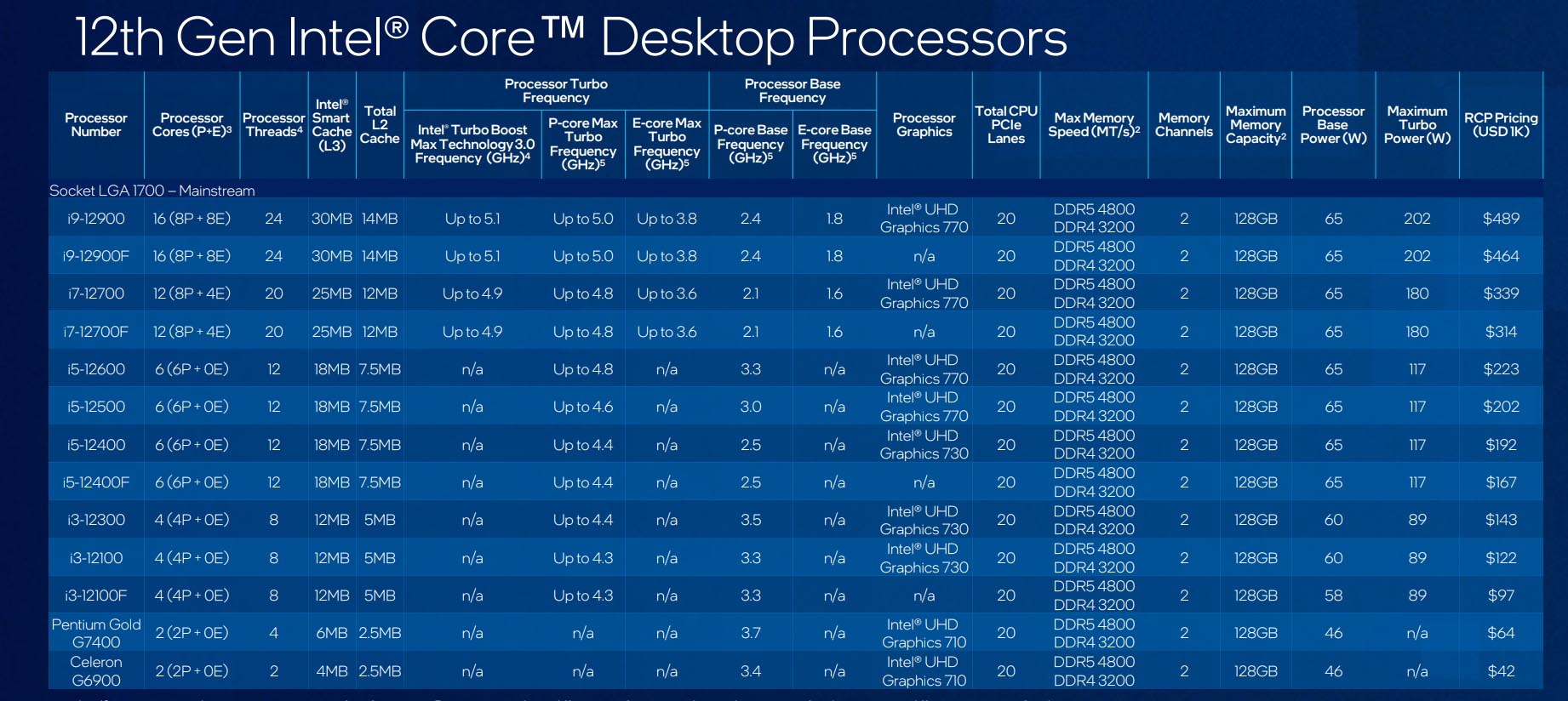 Intel launched numerous Alder Lake-based chips at the turn of the year. Those receiving the least attention reside at the bottom, and it is usual for enthusiasts to gloss over the Pentium Gold and Celeron as they're considered too low brow for a modern system.
Such thinking may be turned on its head with some interesting numbers indicating the potential of non-Core chips.
A Celeron G6900 has been spotted on the Geekbench 5 database. Said processor houses two Performance 'Golden Cove' cores that, unlike its bigger brothers, doesn't feature hyperthreading smarts. There are no Efficient 'Gracemont' cores, either, so it's understandably a very cut-down version of 12th Gen.
What's most telling about the submission is the single-core result, which is a reasonable proxy of how the chip will handle everyday tasks such as Office, emailing, and web browsing. The 1,397 single-core score is marginally higher than we achieved when testing a Core i9-10900K for comparison purposes recently.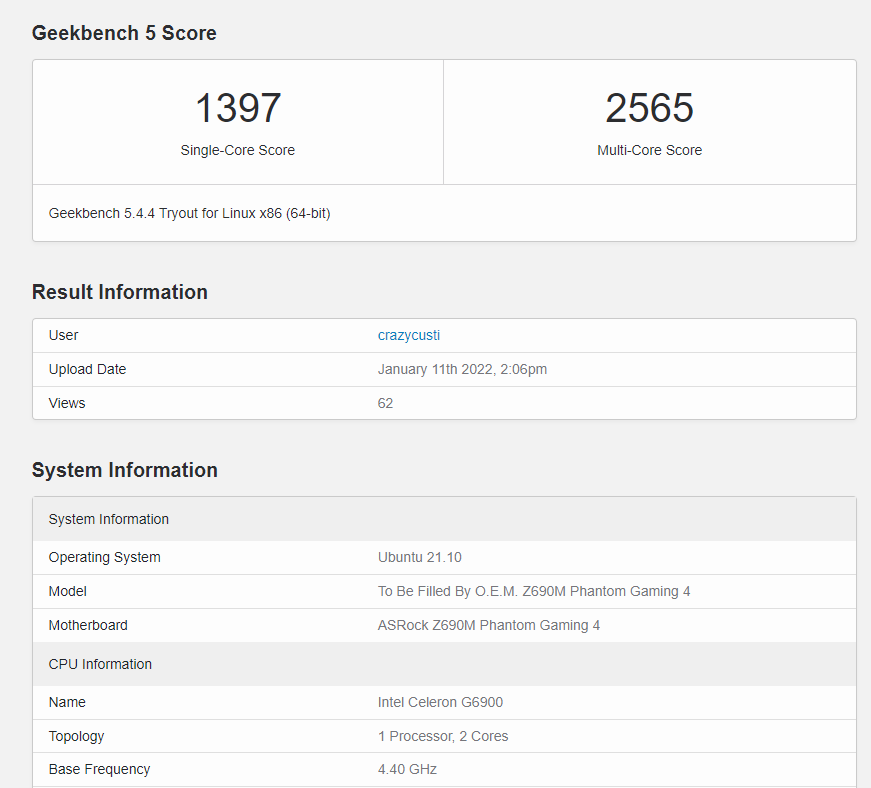 Of course, a lack of cores and threads means the Celeron G6900 gets absolutely mullered in multi-threaded benchmarks, and the submission's sample was running at 4.4GHz through speed-boosting technology on the ASRock Z690 motherboard, but nevertheless, it sounds like a sweet bet at just $42.
Pair a chip like this with a super-cheap LGA 1700 motherboard – H610 offerings start at around £65 – along with some entry-level DDR4 memory and you have the makings of a capable everyday PC without breaking the bank.
Could the Celeron G6900 be the sleeper budget chip of 2022? The signs are promising.