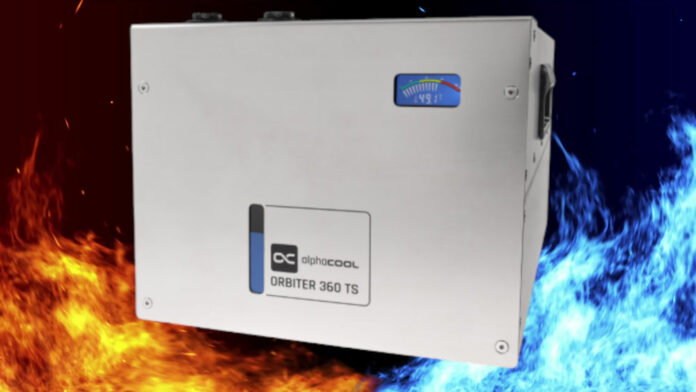 Alphacool has released the ES Orbiter 360 TS, an AIO liquid cooling loop ready to siphon the heat of any hardware you hook it to, up to an incredible 1,500W.
The ES Orbiter 360 TS is an external cooling system made using two 30mm-thick HPE-30 NexXxoS full-copper radiators – one 120mm plus another 240mm – for a total of 360mm, allowing it to dissipate up to 1,500W of heat, according to Alphacool. And it goes without saying that 1,500W is enough for most, if not all, consumer-grade hardware. Aside from desktop use, this AIO should also work fine with one of those hybrid (air/liquid-cooled) laptops.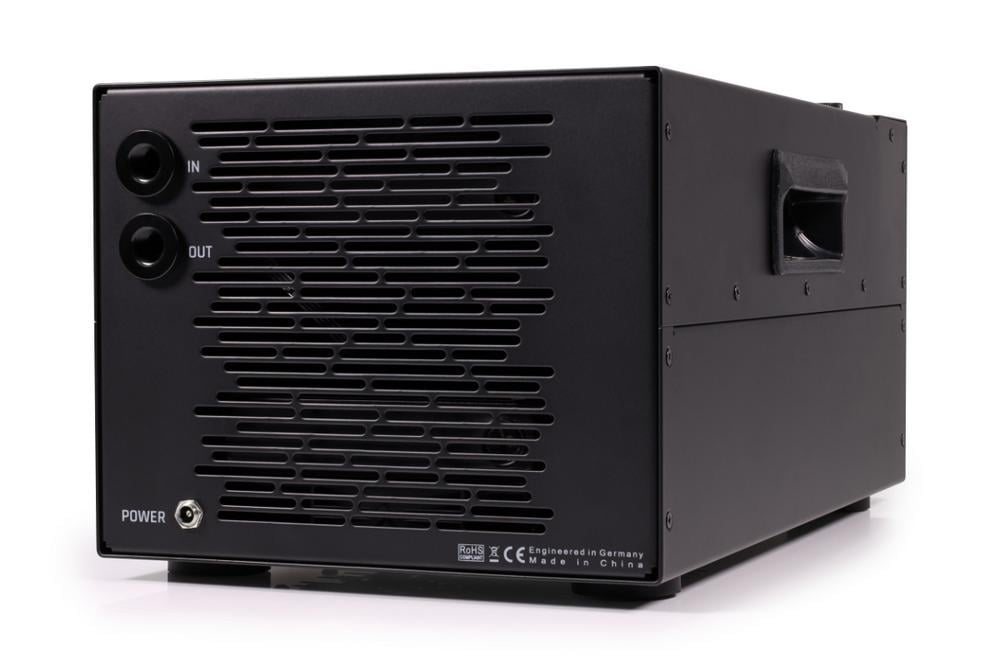 The ES Orbiter design is simple, measuring 378mm x 224mm x 185mm, with two built-in handles on the sides for lifting the considerable 8.2kg weight, a front brushed-aluminium panel, and ventilation holes on top and rear. Inside we find the aforementioned radiators, a third-generation VPP755 pump – also used as a reservoir, with 340l/h flow rate – and fans capable of delivering up to 83.3m³/h of airflow when rotating at 2,500RPM. The reservoir has a volume of 445ml.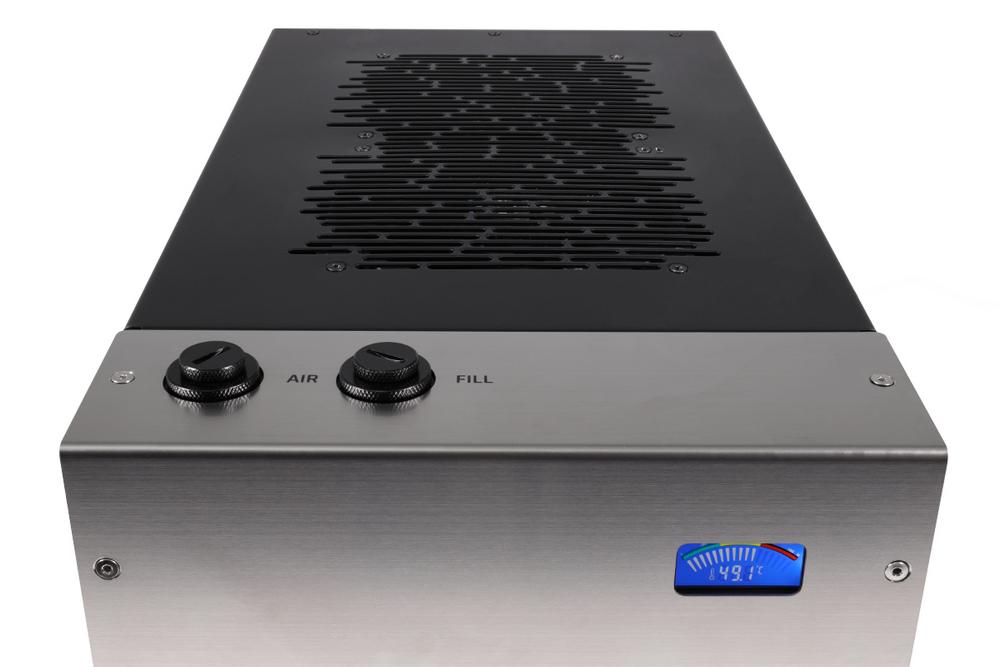 The fans and pump are controlled and monitored by an ES Guardian Powerfan Hub, which alerts in case of component failure. The temperature can be checked in °C or Fahrenheit using the front colour display, which sits alongside a fluid level indicating the amount of liquid in the system.
The system is powered by a 12V 60W AC-to-DC adapter. Note this doesn't mean this cooler consumes that amount while running. Alphacool announces 17.7W of total power draw.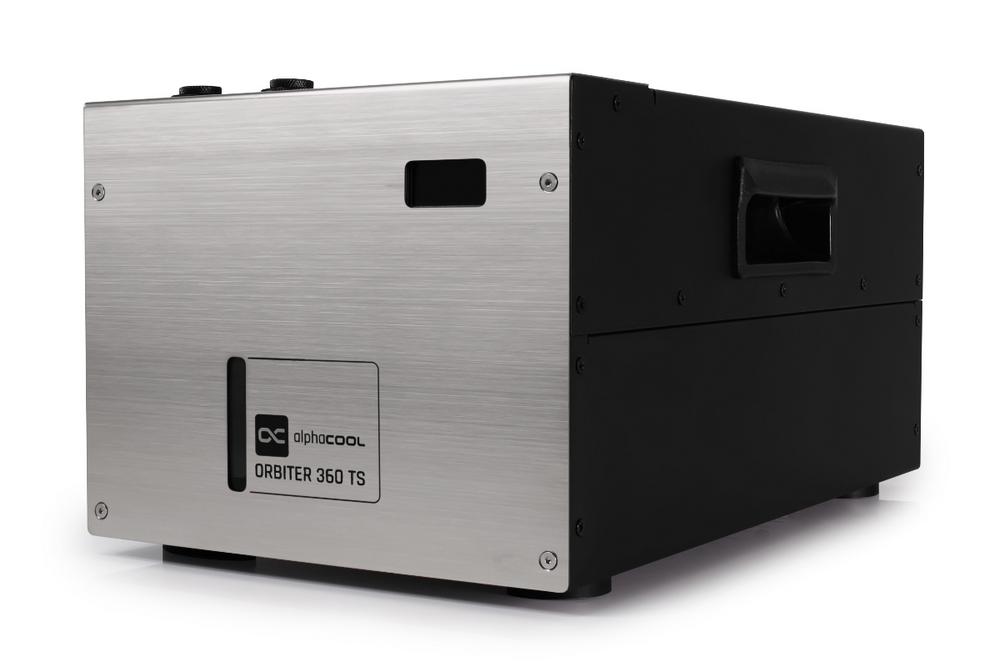 The water inlet and outlet, as well as the power connector, are located on the back, with the fill port on the top. Just keep in mind that Alphacool only recommends using clear transparent water without any colouring, saying that the particles and additives in pastel liquids can clog and permanently damage watercooling products such as radiators, pumps, coolers and hoses, which can result in voiding the manufacturer's warranty.
If you fancy getting one, the ES Orbiter 360 TS is available on Alphacool's store for €499.98.