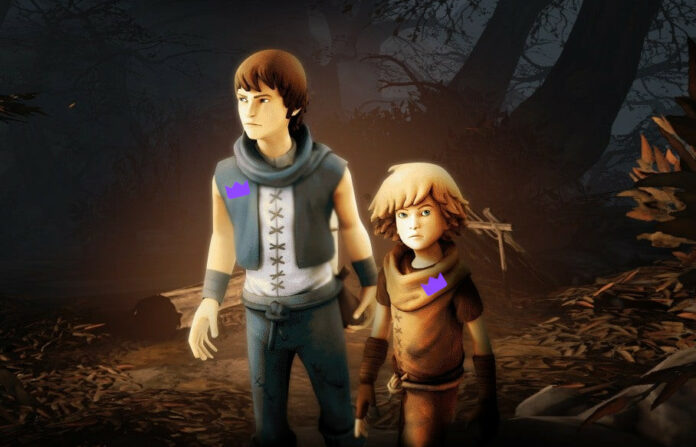 A couple of days before the official announcement, Amazon Prime Gaming's December offers have been leaked revealing arguably less exciting titles than recent months.
It's always hard to scoff at free games, mind, and there a couple that could be worth a go. First, we have the original Quake which will take you down memory lane to the beginning of 3D FPS games, with its basic graphics and fast-paced action. And second, we find Brothers – A Tale of Two Sons, where you play as siblings in a quest to find a cure for their father's illness.
When they say a tale of two sons, they really do mean it. In this game, you control both characters at the same time using both analogue sticks, something that is quite unique to say the least. If you are up for a bit of challenge, you can also bring a friend to hold one stick and try to beat the game playing as if it was a couch co-op title. One may say that this one was made for Nintendo Switch's split controllers.

The full December lineup as shared by WizardofSonic on mydealz.de adds five games:
Quake
Brothers – A Tale of Two Sons
Spinch
Doors: Paradox
Banners of Ruin
Members who regularly claim their titles from Prime should already have experienced games such as Middle-earth: Shadow of War, Total War: Warhammer II, Assassin's Creed Origins, and Fallout New Vegas Ultimate Edition, making this month's list feel relatively lightweight. But hey free stuff is always welcome, so enjoy your time.
While we are at it don't forget to peruse Prime's November offers which include Etherborn, Fallout New Vegas Ultimate Edition (GOG), Facility 47, Indiana Jones and The Last Crusade, Last Day of June, Whispering Willows, and WRC 9 FIA World Rally Championship, if you haven't done so already. And if you've never yet subscribed, remember you can claim your first month for free.