Amazon has launched its latest-generation Eero Max 7 router promising blazing-fast Wi-Fi 7 support, making it a perfect companion for the latest Alexa, Fire TV and Echo products launched alongside it.
Eero's flagship device combines a router, range extender and repeater into a sleek-looking unibody, and like its predecessor, allows for easy upgradability and expandability thanks to TrueMesh technology. In addition to forward-looking Wi-Fi 7 speeds of up to 4.3Gbps across 2.4GHz, 5GHz and 6GHz bands, the device also incorporates a pair of 2.5GbE and two 10GbE LAN ports, paving the way for wired speeds of up to 9.4Gbps. Spoilt for choice.
Amazon says the Eero can deliver up to twice the wireless throughput when compared with Eero Pro 6E, and network coverage has also increased, with a single device capable of delivering up to 2,500 square feet of coverage and a three-pack providing up to 7,500 feet. Though, do bare in mind that an existing Eero 6E device is capable of 2,000 square feet and a triple-pack configuration equated to 6,000 square feet of network coverage, respectively. Still, a healthy uptick in performance. Rounding off, the Max 7 supports up to 200 connected devices simultaneously, and offers backward-compatibility with all previous-generation devices. Swell.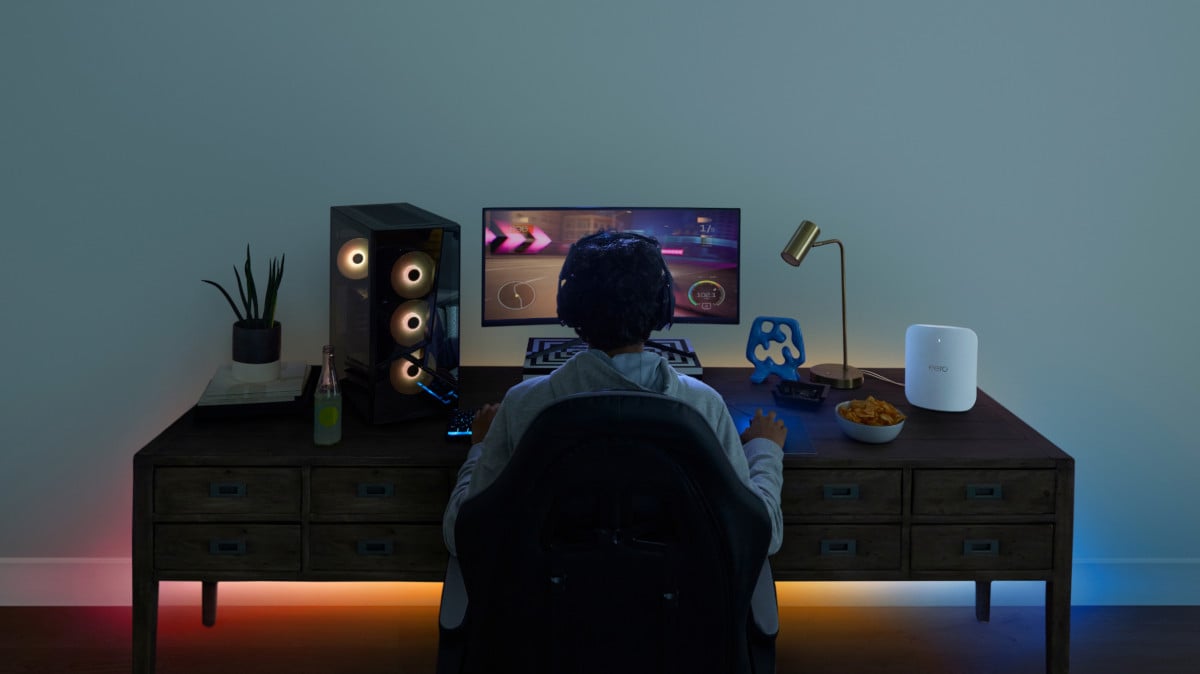 The device also carries over the design language of its predecessors, though that's not necessarily a bad thing. Measuring 183mm x 221mm x 89mm, it remains a compact and attractive wedge-shaped puck, albeit more rectangular than the square shape we've grown accustomed to. Still, it should blend in with your existing décor and the unassuming exterior is hiding a fair amount of power beneath the hood, where Eero Max 7 sports a quad-core ARM A73 processor, 2GB of RAM and 4GB of flash storage.
Eero Max 7 is also backward compatible with previous generations, though mixing-and-matching with older models will limit performance. The manufacturer officially recommends "using same-generation eero devices across your network."
Finally onto pricing, the Eero Max 7 like any other early-bird product, won't come cheap. A single device will set you back $600, increasing to $1,150 for a double-pack, and $1,700 for a triple-pack. Amazon says the device will be available soon through Amazon and via local retailers and ISPs in the US, UK, Canada, Italy, France, Germany, and Spain.