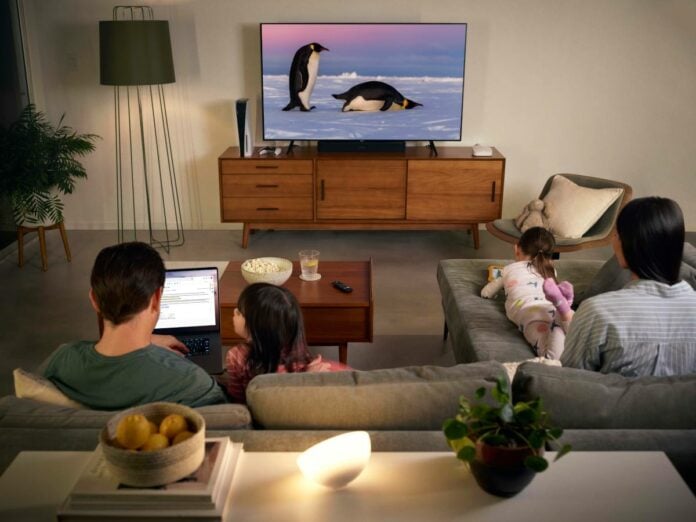 Eero has taken its first foray into Wi-Fi 6E territory with the addition of two new mesh routers to its existing 6 series line-up – introducing the Eero Pro 6E and 6 Plus.
For those unfamiliar with the tech, mesh routers join two or more Wi-Fi access points together, creating and sharing a single, seamless Wi-Fi network. This allows for flexibility to cover larger areas and eliminate those pesky blind spots that traditional routers just can't reach.
There's plenty of choice in the market, but Eero's routers benefit from a compact and attractive, square wedge-shaped design. Unlike older antenna routers, these blend in with your existing décor without seeming out of place.
Eero Pro 6E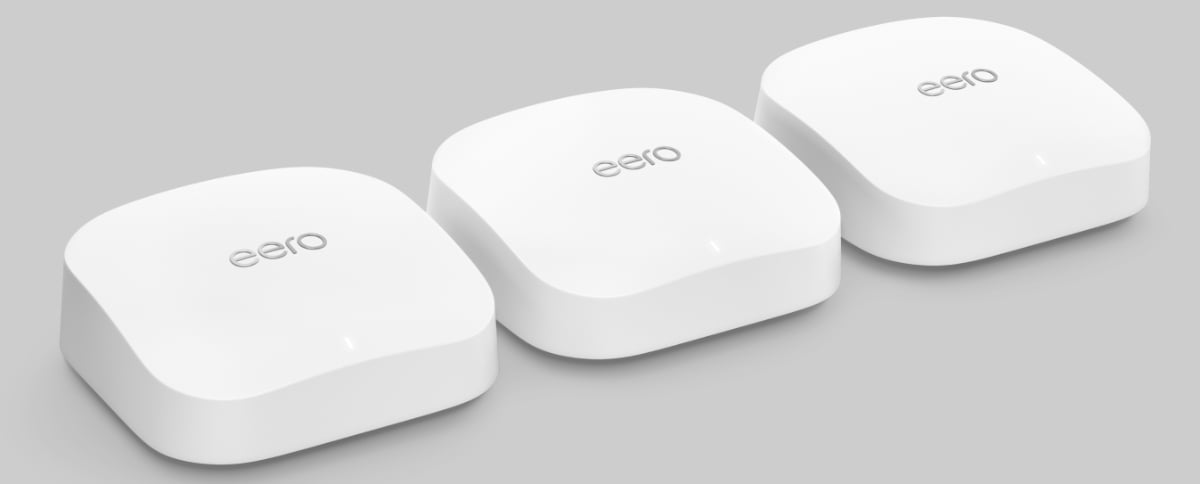 The Eero Pro 6E brings access to the newly-authorised 6GHz wireless channel to your home, effectively decreasing network congestion and increasing wireless speeds. The company touts support for up to 2.3Gbps network or 1Gbps wired and 1.3Gbps wireless speeds simultaneously, with coverage for over 100 connected devices.
The device sports one 2.5GbE and one 1.0GbE ports, allowing support for multi-gigabit internet plans. A single device is said to cover up to 2,000 square feet. It is available in single, dual or triple-pack configurations, priced at $299, $499 and $699, respectively. Coverage extends to 6,000 square feet when three devices are deployed, but the mid-range $499 duo should suffice for most UK homes with its promise of blanket 4,000 square foot coverage.
Eero 6 Plus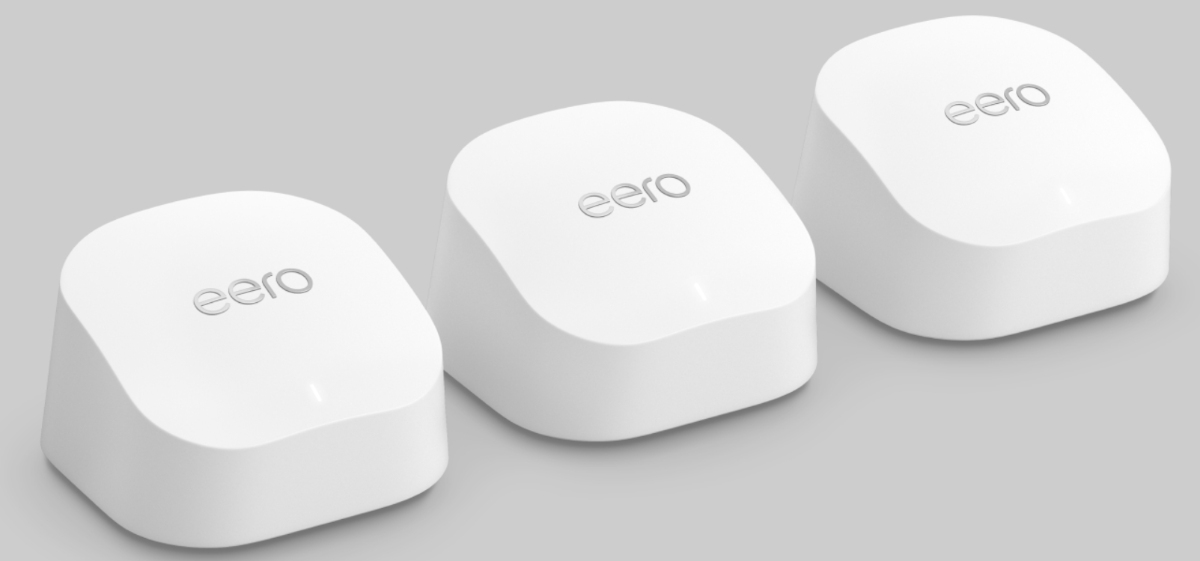 Not all homes need the fastest speeds available however, and Eeros has got you covered. The 6 Plus routers promise rock-solid performance at a fraction of the cost. While it doesn't feature the 6GHz band, it does support wireless speeds up to one gigabit, and the system works with up to 75 connected devices.
There's also 160MHz channel support, which should improve Wi-Fi speeds for compatible devices. Each device has two 1.0GbE ports for wired gigabit connectivity. A single node covers up to 1,500 square feet. 6 Plus pricing starts at $139 for a single unit, rising to $239 for a two-pack and $299 for three units that extend coverage to 4,500 square feet.
Additional options are always welcome, yet while Eero's Pro 6E arrives at a relatively keen price – competitors such as the Netgear Orbi Wi-Fi 6E Mesh System cost a whopping $1,499 for a three-pack – such solutions aren't for everyone. Wi-Fi 6E clients remain few and far between, and those looking for a low-cost mesh network may be more interested to hear that the existing Eero 6 has dropped to a lower starting price of $89 for a single device, or $139 for a double pack.