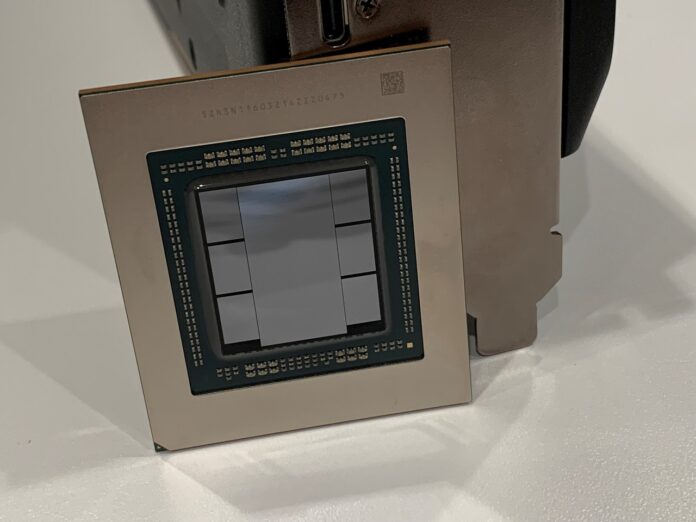 Today, AMD took the wraps off next-generation RDNA 3 graphics during an in-person event in Las Vegas. Bringing Radeon RX 7900 XTX and 7900 XT to market beginning December 13, there's plenty to get excited about, and Club386 covers all you need to know. The TLDR crew hanker for performance numbers first and foremost, and AMD duly obliged.
Conceding that rival GeForce RTX 4090 is in a segment of its own, AMD ploughs the sub-$1,000 furrow with the just-announced pair. As there's nothing cutting-edge to compare against from the green team – RTX 4080 16GB debuts in a couple of weeks, while RTX 4080 12GB remains on the scrap heap – the only numbers posted at the event were against last-gen champ Radeon RX 6950 XT.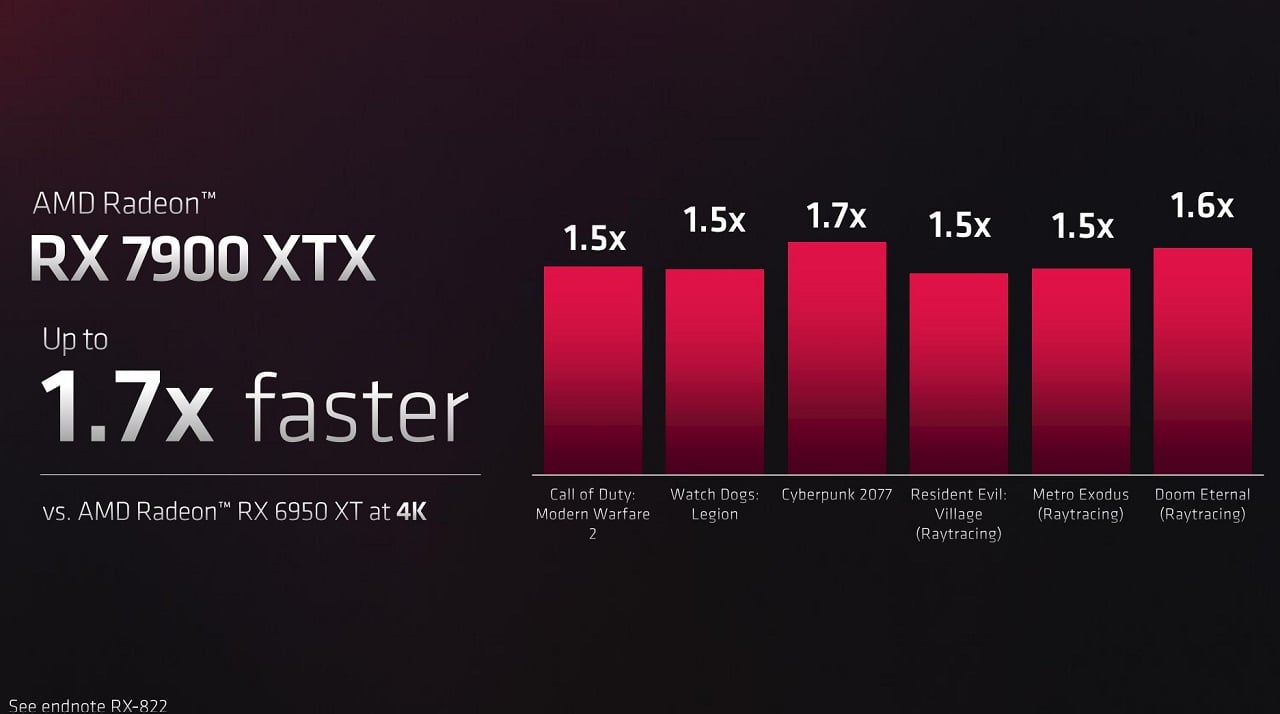 Measured internally, AMD cites rasterisation performance increases of up to 70 per cent and ray tracing up by 60 per cent against RDNA 2's chief card.
Back-of-the-envelope calculations suggest RX 7900 XTX ought to be within 25 per cent of the more powerful RTX 4090 in rasterisation performance at 4K, falling somewhat further behind in ray tracing. That's certainly not bad for a $999 GPU plumbed with a native 355W TGP and ought to put RTX 4080 16GB in a tight spot.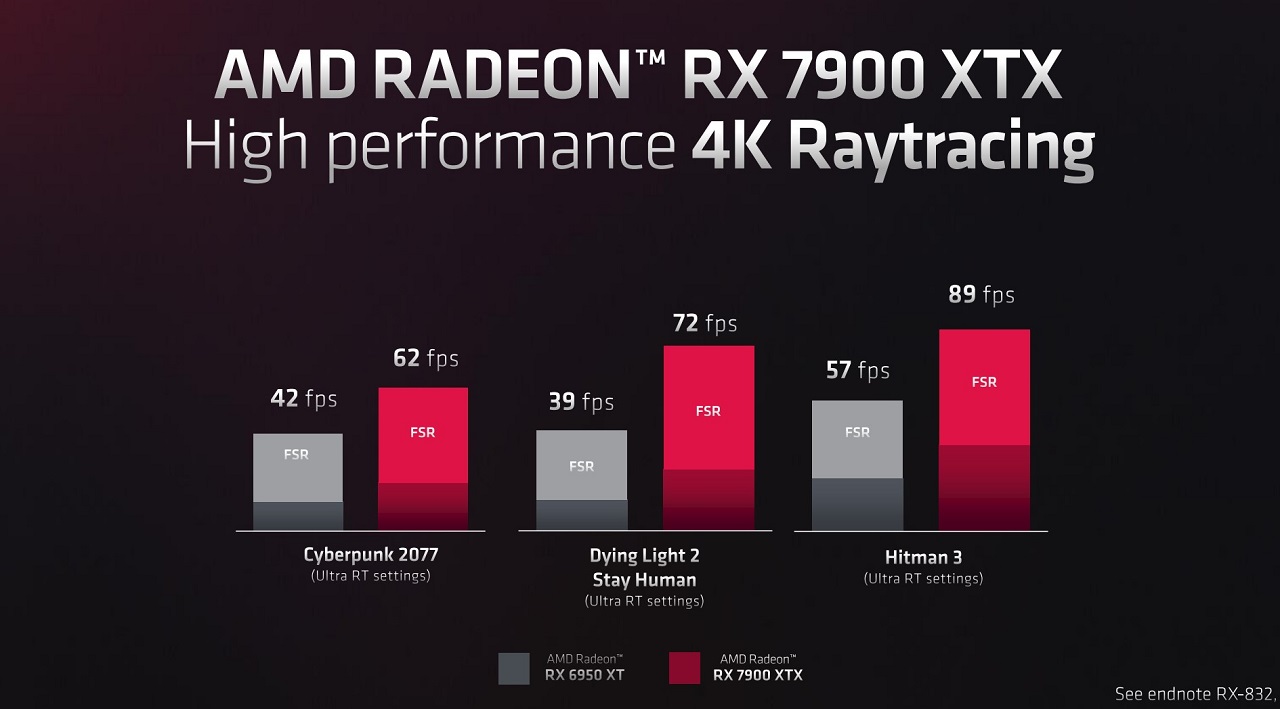 It's also clear AMD doesn't have the necessary raytracing chops to run at ultra-quality 4K without resorting to framerate-boosting FSR technology. Doing so enables smooth framerates at the lusty resolution, with Dying Light 2 receiving particularly good benefit from running on RX 7900 XTX.
Looking ahead to next year, AMD made brief allusion to FSR 3. Using an Nvidia-like frame-generation tech called 'fluid motion,' graphics boss, Scott Herkelman, expects twice the performance of today's FSR 2. Food for thought.
We'll know more about Radeon RX 7900 XT and XTX performance in the weeks running up to launch, but what do you think – has AMD made large-enough gains to ward off the existential Nvidia RTX 40 Series threat?