AMD has announced an improved version of its FidelityFX Super Resolution (FSR) temporal upscaling technology bringing performance enhancements, better visuals, and artefact corrections.
Already available on Farming Simulator 22's latest update and on GPUOpen for developers, FSR 2.1 enhances the upscaling algorithm used by the technology and provides an improved upscaled image compared to FSR 2.0, by reducing issues such as ghosting or shimmering. Hitman 3 has also been confirmed to be including FSR 2.1 in a later update.
On Farming Simulator 22, this update shows significantly less ghosting on parts of the tractor, as pictured below.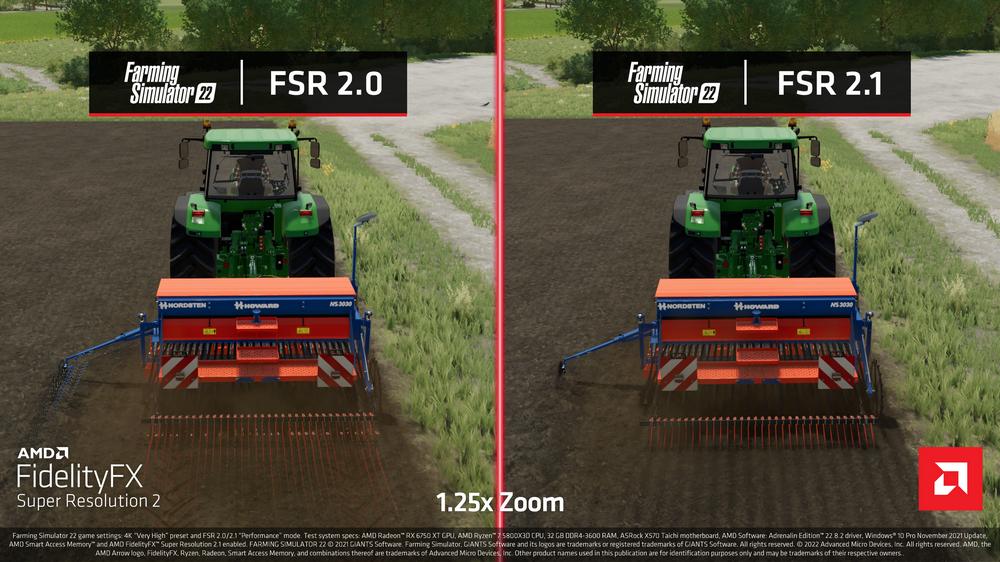 Here are some improvements offered by FSR 2.1:
Adding motion vector divergence to diminish locked pixels, which can alleviate ghosting.
Improved disocclusion logic to improve upscaling quality in some disocclusion cases.
Improved upscaled output quality with better colour range and temporal stability.
Reactive Mask updates to alleviate ghosting issues on particles.
Composition and Transparency Mask updates to alleviate additional ghosting issues.
Alongside the release of an updated FSR 2.1 API on GPUOpen, AMD's FSR 2 plugin for Unreal Engine 4.26/4.27 and Unreal Engine 5 has been updated to this latest version too.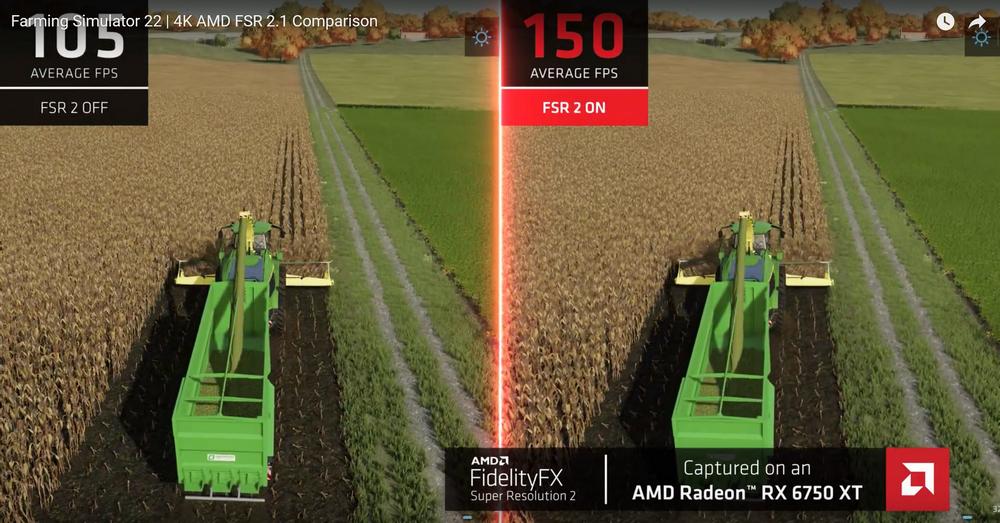 And that's not all. Following Gamescom's Saints Row and Ghostwire: Tokyo FSR 2.0 support announcements which brought the list to 34 titles, we now have another 11 for a total of 45 games.
The list of newly added games is as follows:
Choo-Choo Charles
Cyberpunk 2077
Deep Rock Galactic
Destroy All Humans! 2 – Reprobed
Miasma Chronicles
No One Survived
Project Haven
Scathe
Scorn
VEIN
Red Dead Redemption 2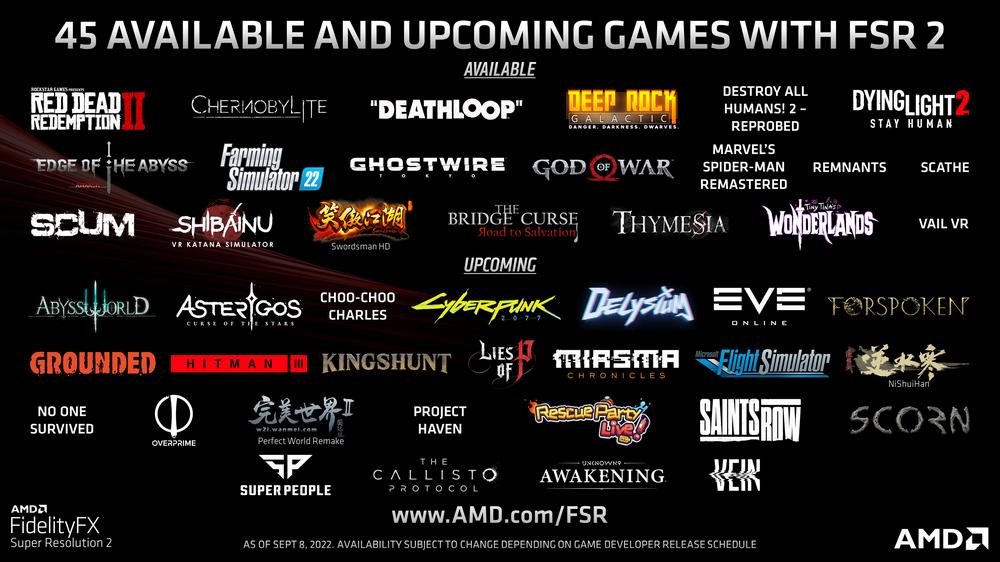 Bringing FSR 2.0 to demanding games like Cyberpunk 2077 and Red Dead Redemption 2 will allow many more players to enjoy these AAA games without compromising on fluidity, something that all games should have by default.
It goes without saying that AMD will continue improving FSR capabilities, maybe offering a hardware-accelerated version in the future, like Nvidia's DLSS. And with Intel also planning to offer an 'open' (not brand locked) Super Sampling technology, it may be just a matter of time until we get an open-source standard available for all manufacturers to implement.