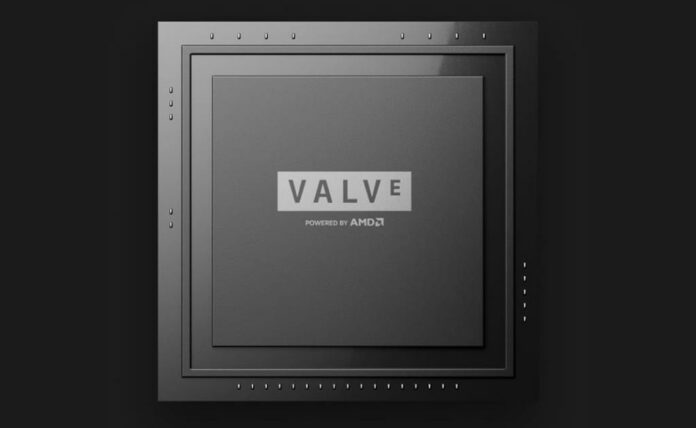 On Friday, we got to watch the Steam Deck Development Live Stream, and you can now see a complete recording of the event on YouTube. For PC technology enthusiasts it was a pretty interesting presentation overall, but two sections stood out, and thankfully Valve has broken them out, as embedded below; a deep dive into the AMD APU technology that is at the heart of the Steam Deck, and a gestalt look at the hardware with the aid of various block diagrams.
Nussbaum talked about how the custom APU is rather different to one that might be marketed for use in a desktop or laptop. To start with, the AMD Aerith APU has very low power consumption, between 4W and 15W. Yes, that might be good for a thin-and-light or tablet PC too, but as a gaming-oriented device which requires sustained performance, rather than boosty/spiky/turbo performance, the Aerith will behave quite differently.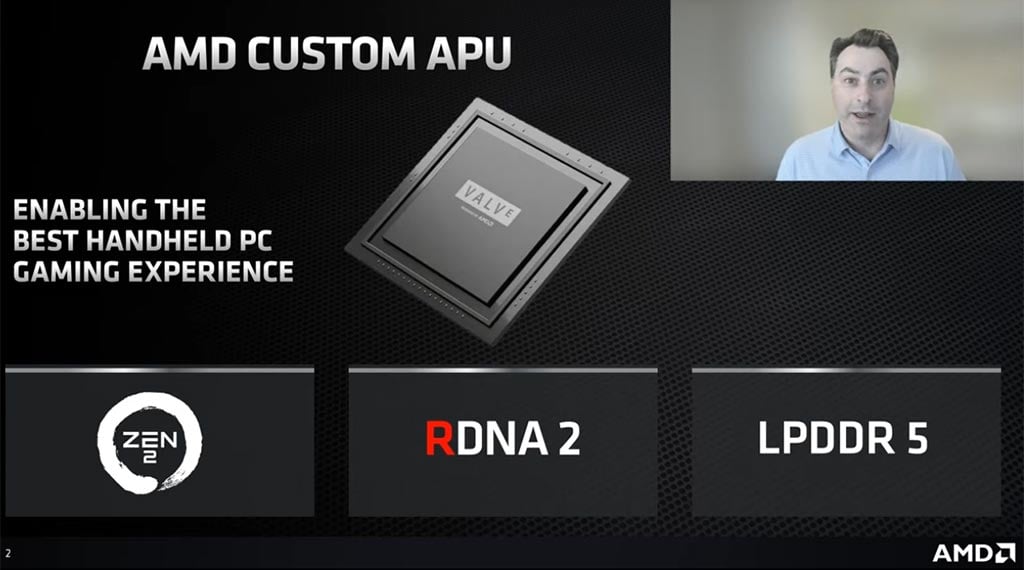 In his presentation, Nussbaum talked about how Aerith was designed in close co-operation with Valve and the desired characteristic was for sustained performance. Thus, the way the APU propels your game will be consistent – the same performance after two minutes or two hours of gameplay, whether plugged in or on battery, charging or not, downloading or not, and at a wide range of ambient temperatures.
Some other insights from Nussbaum were that the custom Aerith APU is the first to feature RDNA2 graphics – with its associated graphics technology support for DX12 Ultimate, with VRS, ray tracing, mesh shaders, and so on. Interestingly, the APU is claimed to be two-thirds smaller than a typical laptop processor, too.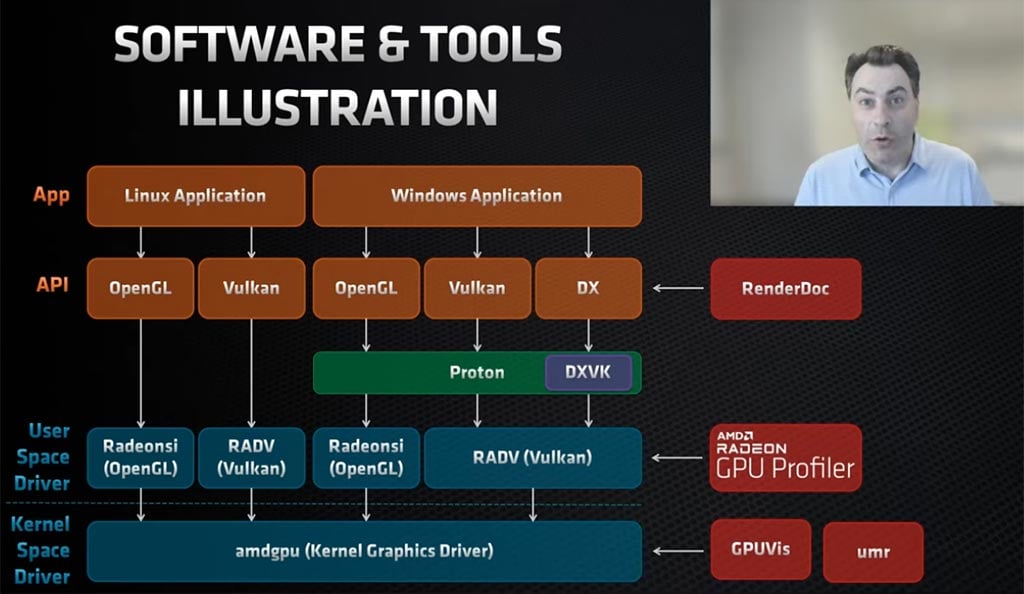 More than half of Nussbaum's presentation was about developer support, optimisations, and insights, so we've shared the overview slide, concerning this aspect of the Steam Deck, above.
Aldehayyat highlighted that the Steam Deck is one of the first devices to ship with LPDDR5. This currently uncommon memory type is said to deliver better bandwidth than many desktop-grade GPUs (on a per-TFLOP basis), married to power efficiency, particularly in lower-power scenarios.
Like Nussbaum, Aldehayyat sought to highlight the consistent sustained gaming performance that results from the AMD Aerith design. During the presentation by the Valve engineer, we saw various block diagrams providing great insight into the Aerith APU, and the Steam Deck system as a whole.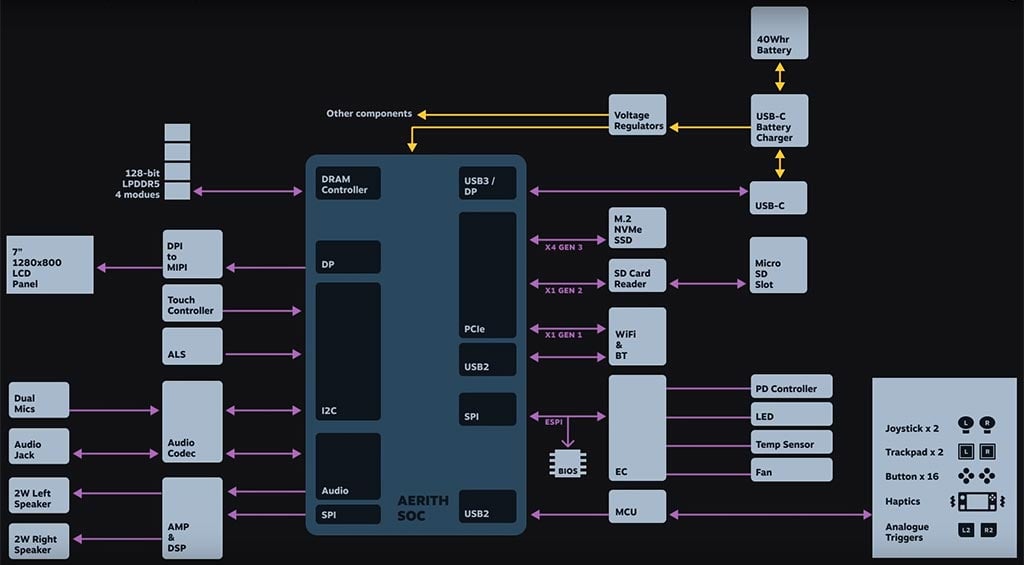 Zooming out to the larger system-wide block diagram, Aldehayyat stressed the importance of the supporting component choices to the success of the Steam Deck as a cutting-edge PC gaming portable. Thus, he covered info beyond the APU and integrated 16GB LPDDR5, talking about important battery charging, audio, connectivity, and storage decisions.
On storage, Aldehayyat wanted to address the bad press received by the eMMC solution at the entry-level. Though it is of course the lowest-capacity option for Steam Deck buyers, and the slowest, it isn't going to be as slow in real-world use as many might think. Aldehayyat offered up a "real-world performance" chart to back up his assertions, and you can see it embedded above.
Last week, Club386 reported on the two-month delay facing Valve Steam Deck customers.