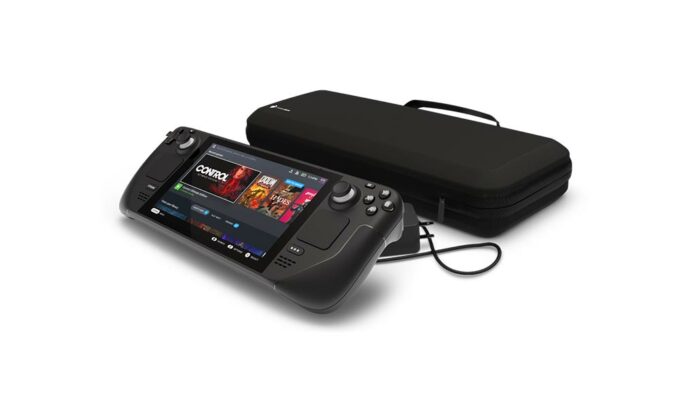 Valve has released a status update for those who have pre-ordered the Steam Deck handheld gaming PC. Customers who were looking forward to Santa delivering their Steam Deck in December will now have to wait until Valentine's or thereabouts, with the first consumer shipment dates scheduled for sometime in February. Valve is by no means alone in having to warn eager customers of delays; scarcity and delays in electronic component shipments have been badly impacting many tech and automotive businesses (and customers) since the first wave of the pandemic.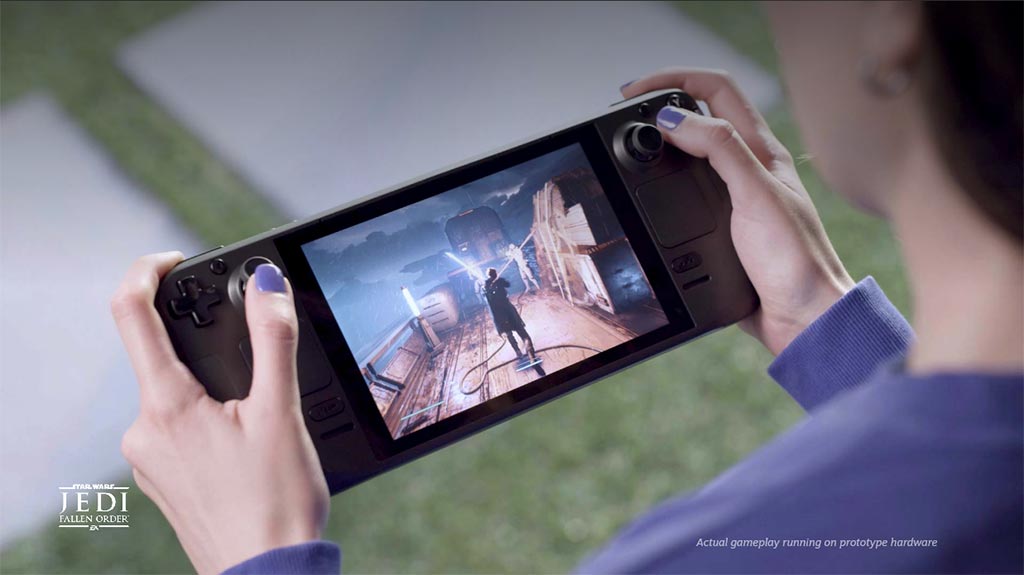 In its statement, reproduced below in full, Valve laid the blame for the delay firmly at the door of "global supply chain issues". In simple terms, the factories producing AMD APU-based Steam Deck devices aren't getting materials and components fast enough for Valve to meet its December consumer launch schedule. Consequently, all pre-orders and reservations will see their queuing calendar shift two months forward.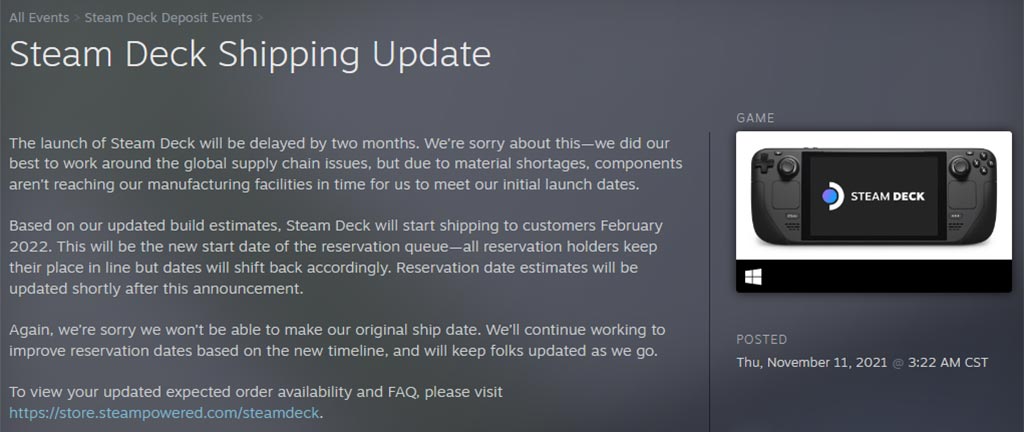 Even though Valve has decided to break this bad news now, the firm says it will continue to work to improve reservation delivery dates. If you are one of the pre-order / reservation customers, you can check your updated order delivery estimate online. On the same linked page you will see a FAQ which addresses reservations, delays, and related matters.