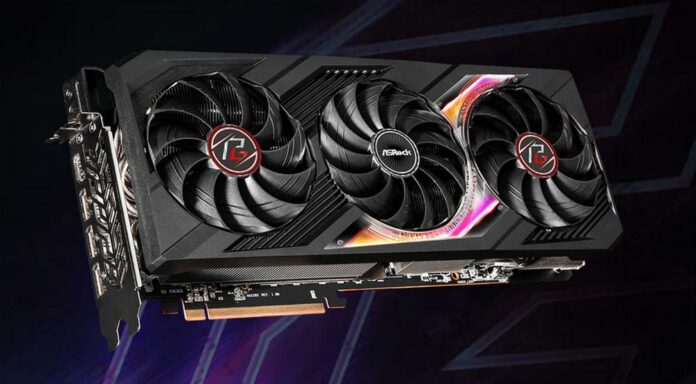 ASRock has filed two listings for AMD Radeon RX 7800 XT 16GB graphics cards on the EEC website, indicating that manufacturing has or is beginning soon.
Clearly coming soon, the GPU is rumoured to feature 60 Compute Units comprising 3,840 Stream Processors, 64MB of Infinity Cache, 16GB of 21Gbps GDDR6 memory, and a TBP of 285W, powered via two 8-pin connectors.
Two models have been listed, an RX 7800 XT PG 16GO and RX 7800 XT PGW 16GO, with 'PG' standing for Phantom Gaming, 'W' for white and 'GO' for Gigaoctet (Gigabyte).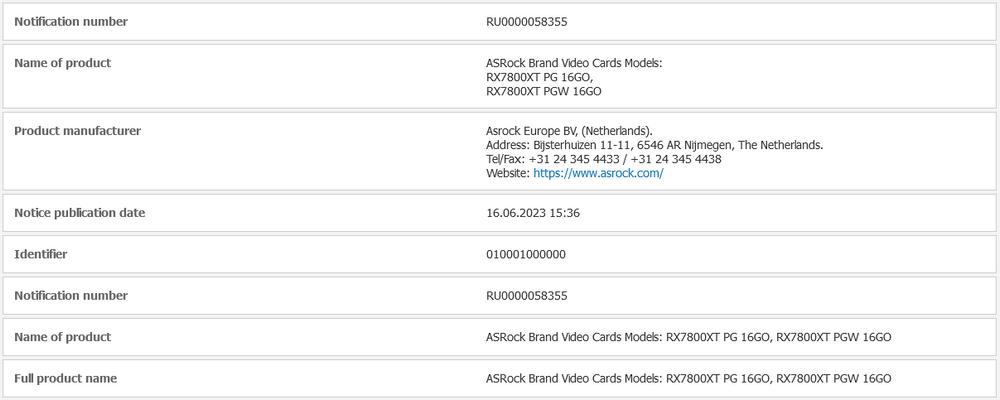 This means ASRock may reuse its existing Phantom Gaming cooler – found on the RX 7900 XT, for example – packing a 2.8-slot heatsink design topped by three fans and some RGB. The same goes for video outputs, which will probably carry three DisplayPort 2.1 plus one HDMI 2.1. However, due to their lower power consumption, these cards could see their cooler thickness reduced to 2.5 or even 2 slots. Either way, the cooler should be capable of handling the GPU easily enough.
Listings like this could indicate a close announcement by AMD, maybe during Gamescom 2023 – who knows.
Finally, while not 100 per cent representative, you can get a quick idea about the expected performance of an RX 7800 XT right over here.