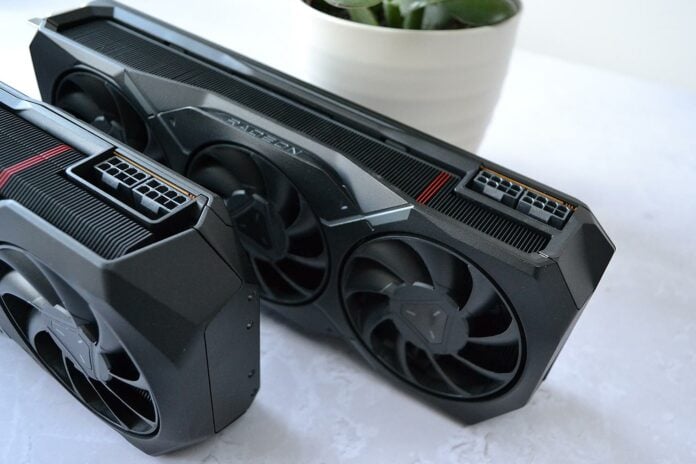 It's no secret AMD is unloading the RDNA 3 chiplet-based graphics card payload next week. The first salvo comes in the form of high-end Radeon RX 7900 XTX and RX 7900 XT, priced from $999 and $899, respectively. Built to take the shine off the recent GeForce RTX 4080, AMD is promising a step change in performance from last-generation Radeon RX 6000 Series.
Just where these two heavyweight cards fit into the wider graphics landscape will have to wait until next week, but for now, AMD is shoving coals in the Hype Train in a concerted effort to whip up interest. Today, we can take a closer look at the Made By AMD (MBA) reference cards for both GPUs. Choo choo.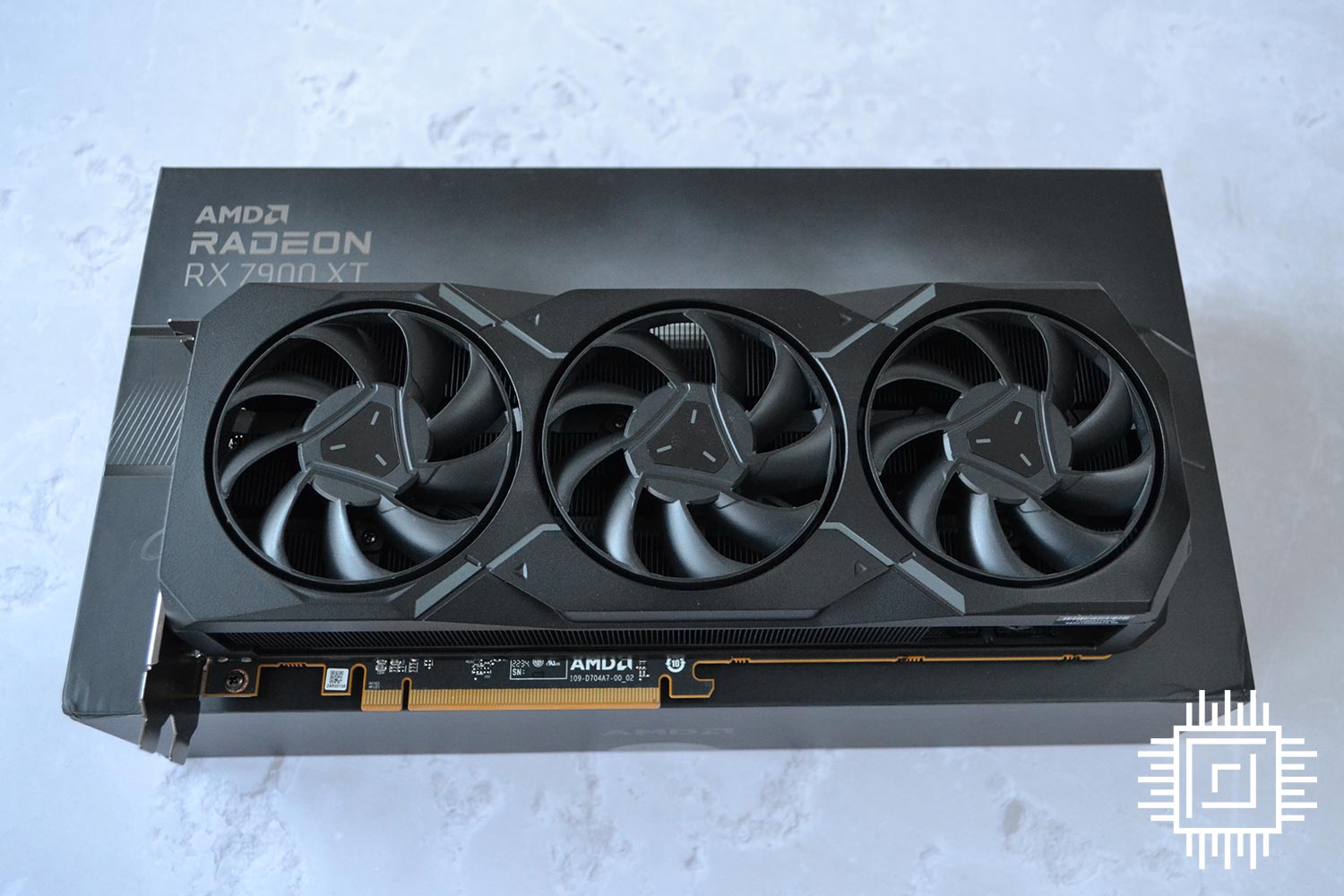 Radeon RX 7900 XTX is covered over here, but this article's interest is the lesser, but still very capable, Navi 31 card known as Radeon RX 7900 XT.
The MBA reference card follows general design cues laid down by its bigger brother, extending to a stealthy black aesthetic and Batman-style curves and accents. It's a good-looking thing, all right, and partners are going to have a difficult time in making their designs more petite or more beautiful.
Speaking of the former first, AMD manages to shoehorn the 315W TDP second-rung Radeon RX 7000 Series GPU into a card measuring 276mm long, 113mm tall, and 50mm thick. Matching XTX's 2.5-slot footprint, XT remains smaller in other dimensions, enabling easy fitment into space-restrained chassis.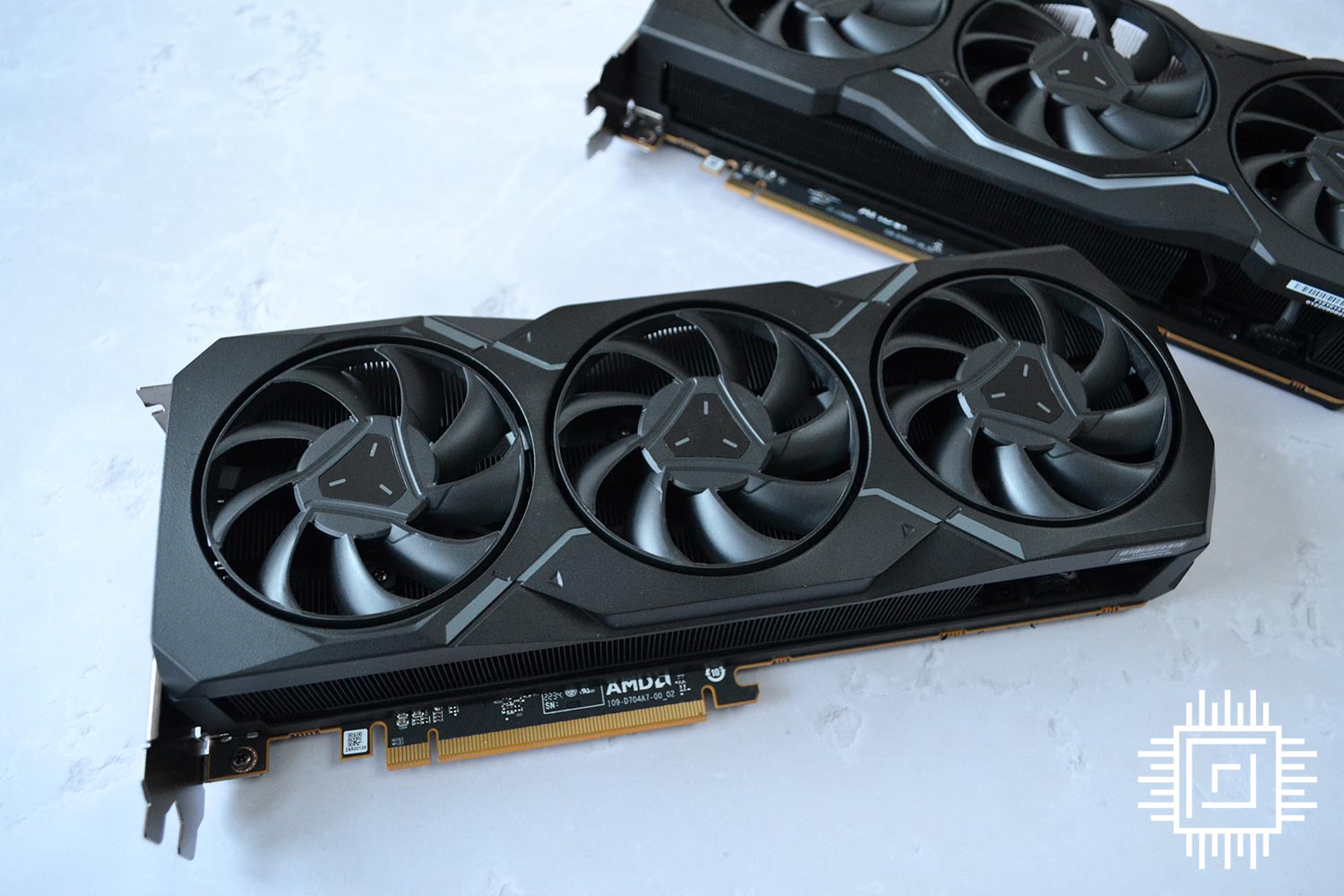 All in all, Radeon RX 7900 XT's volume extends to 1,394cm³, compared with 1,800cm³ for RX 7900 XTX and a whopping 2,540mm³ for Nvidia's rival GeForce RTX 4080 Founders Edition. Mentioned tongue-in-cheek, AMD may well have a performance-per-card-volume graph in upcoming briefings.
Weighing in at 1,520g, or about 290g lighter than XTX, most of the comparative weight loss is through the use of a smaller heatsink.
Build quality, we must add, is exemplary. There are no rattles, squeaks, or use of substandard materials anywhere. This is a premium card which befits the top-tier performance AMD is aiming for.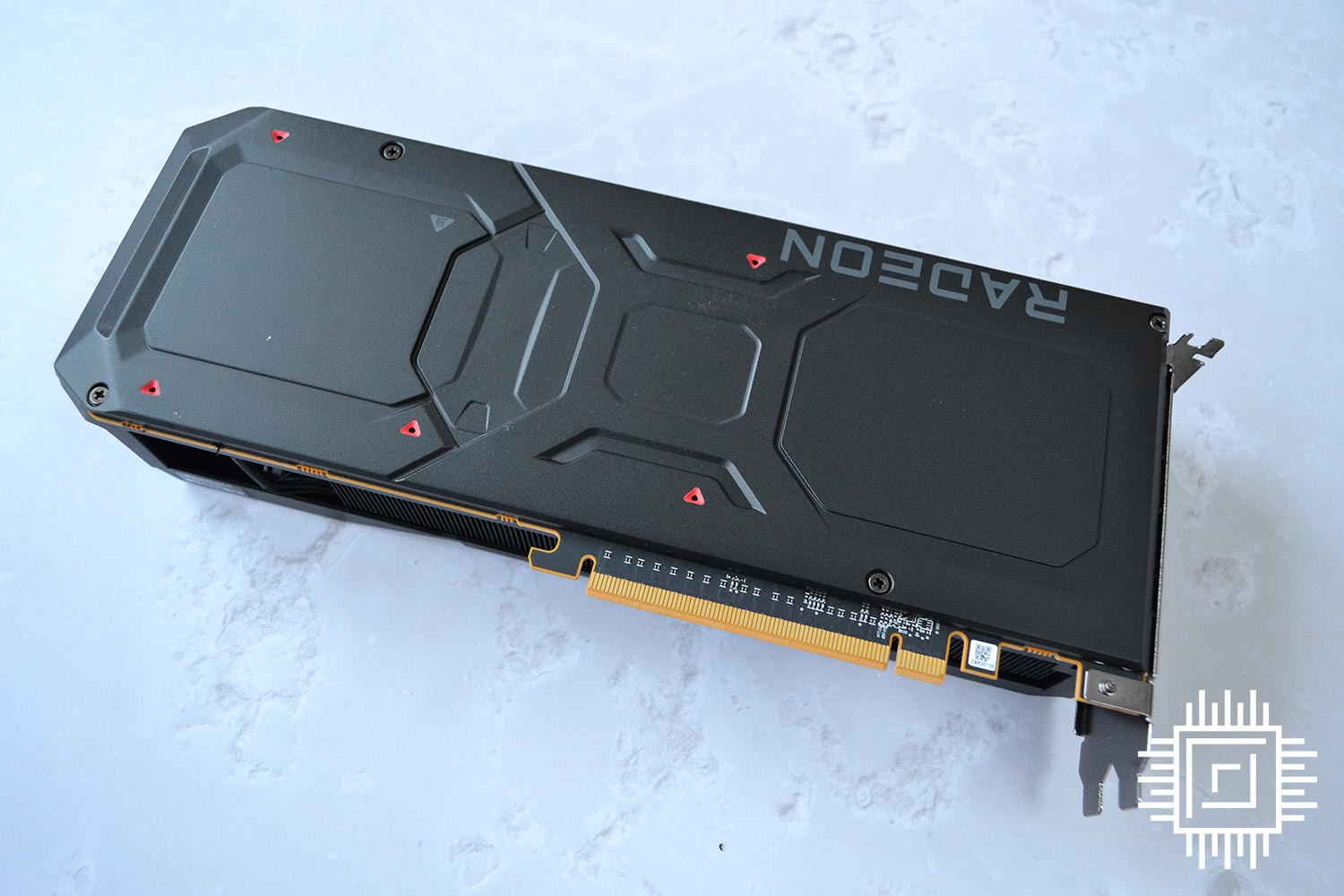 The full-coverage rear heatsink is a nice touch. Not only does it look good, extra card rigidity is formed by having an all-round cooling solution. Being 10mm less tall than the XTX model means the rear heatsink, whilst looking almost identical, is bespoke for this model.
And this relative lack of height compared to its bigger brother manifests in other ways, too, as the three fans are 5mm smaller and there's no space – or AMD chose not to include – the two lighting strips above and below the central spinner.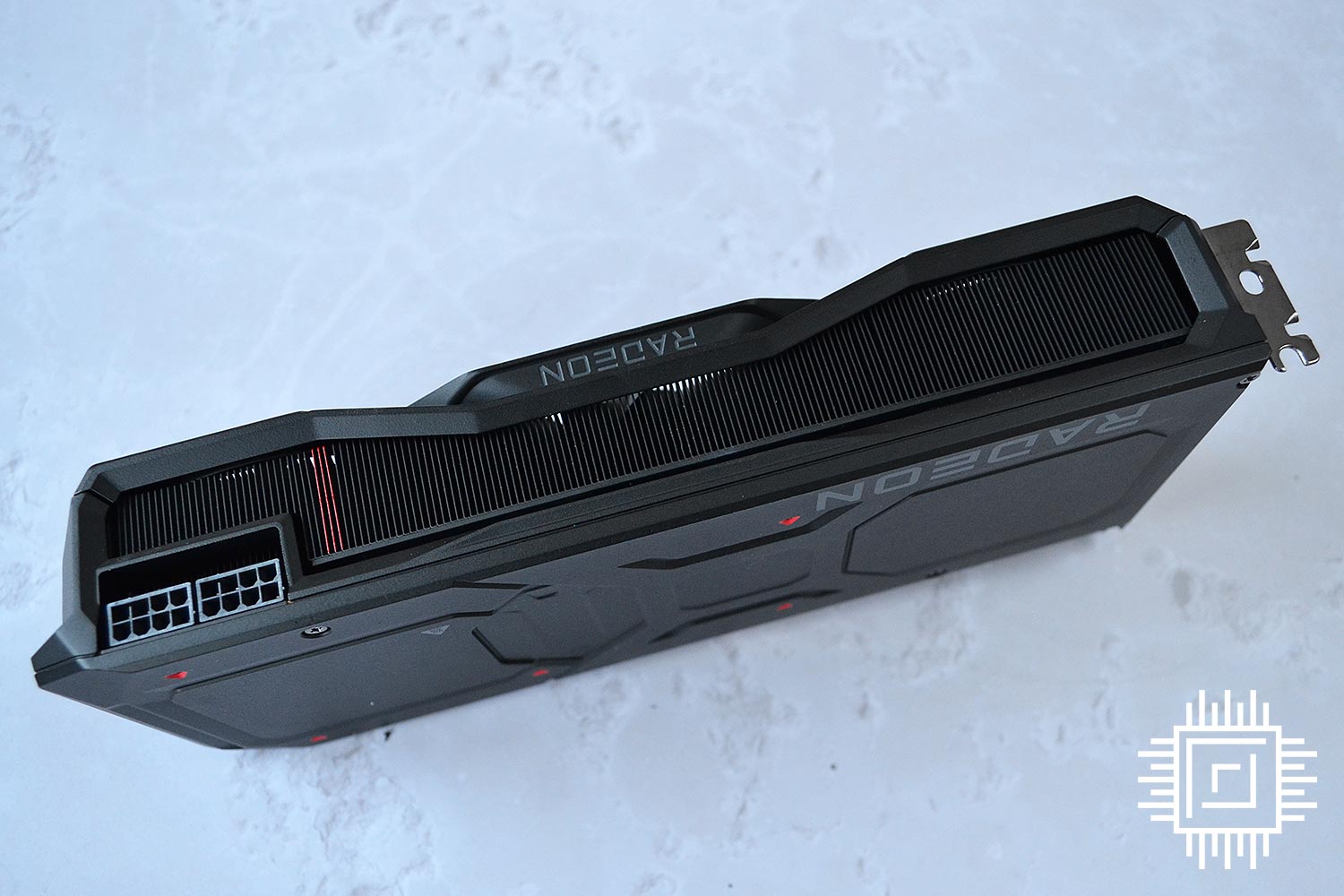 RX 7900 XT shifts the Radeon branding to a full-on horizontal orientation – XTX's is angled – but otherwise the two pixel munchers look eerily similar.
The dual eight-pin power connectors can't have escaped your attention, right? This 315W TDP card doesn't go down the Nvidia single-connector route, and all the travails that have beset it, and trusts in the usual arrangement of today's high-end GPUs. Nothing wrong with that.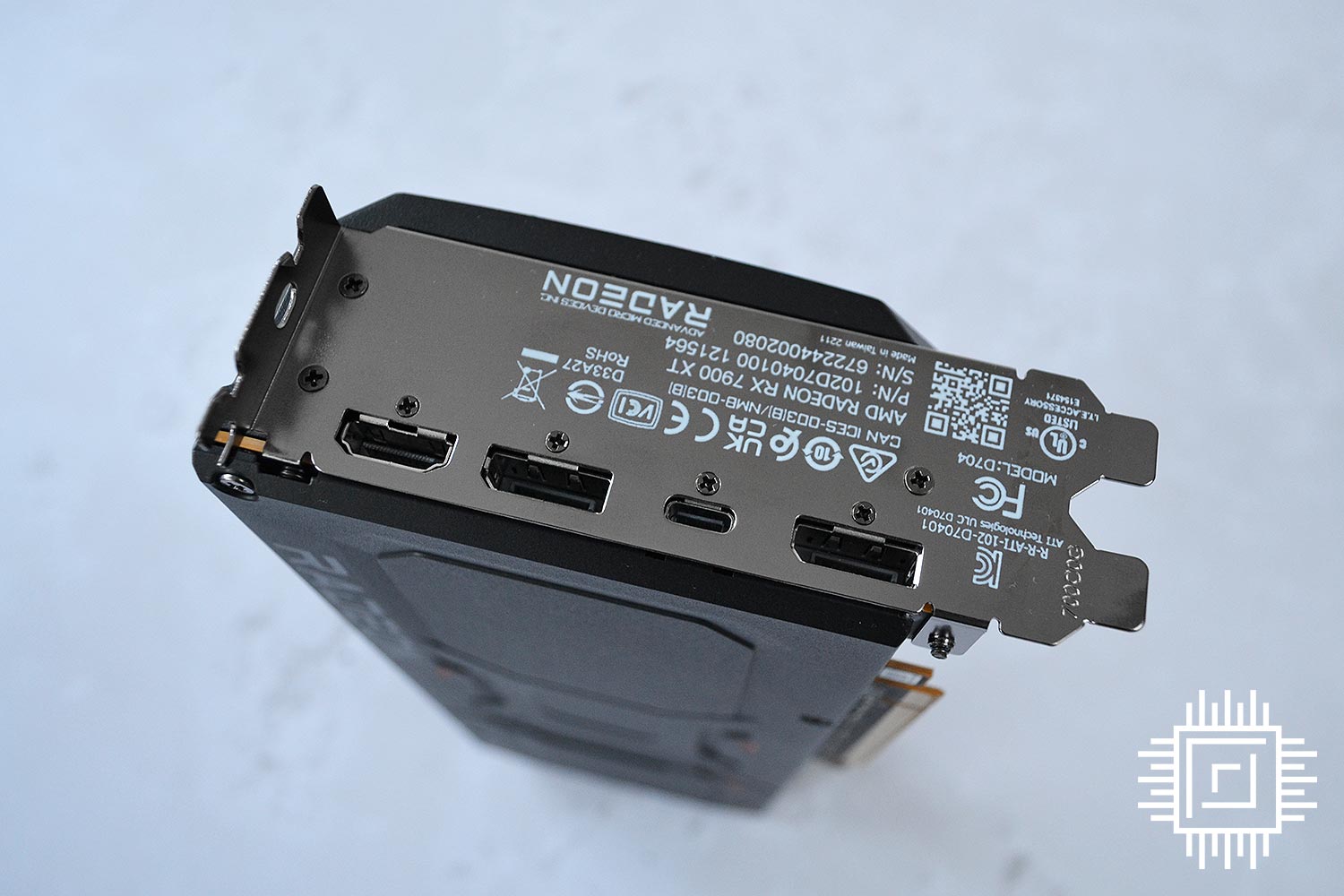 AMD's 'Radiance' Display Engine feeds the four I/O ports. Offering two DisplayPort 2.1 – compatible monitors coming in early 2023, we're informed – there's also HDMI 2.1a and USB-C which also supports DisplayPort 2.1. AMD makes a big deal out of this feature as rival GeForce RTX 40 Series, for some strange reason, persist with DisplayPort 1.4a.
Stay tuned for the full review on December 12; it's going to be an interesting one.