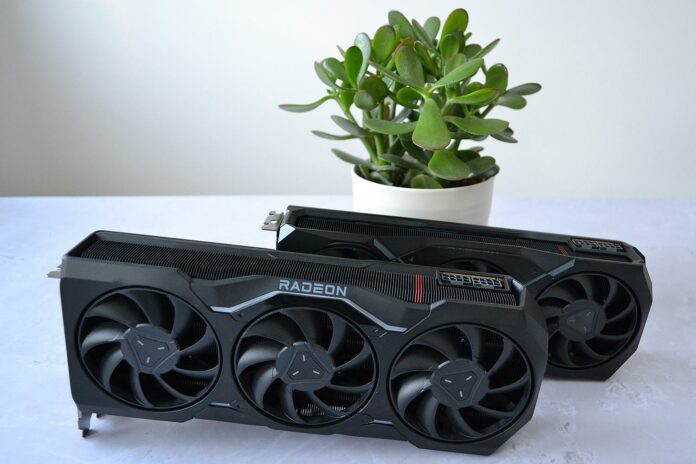 It's no secret AMD is unloading the RDNA 3 chiplet-based graphics card payload next week. The first salvo comes in the form of high-end Radeon RX 7900 XTX and RX 7900 XT, priced from $999 and $899, respectively. Built to take the shine off the recent GeForce RTX 4080, AMD is promising a step change in performance from last-generation Radeon RX 6000 Series.
Just where these two heavyweight cards fit into the wider graphics landscape will have to wait until next week, but for now, AMD is shoving coals in the Hype Train in a concerted effort to whip up interest. Today, we can take a closer look at the Made By AMD (MBA) reference cards for both GPUs. Choo choo.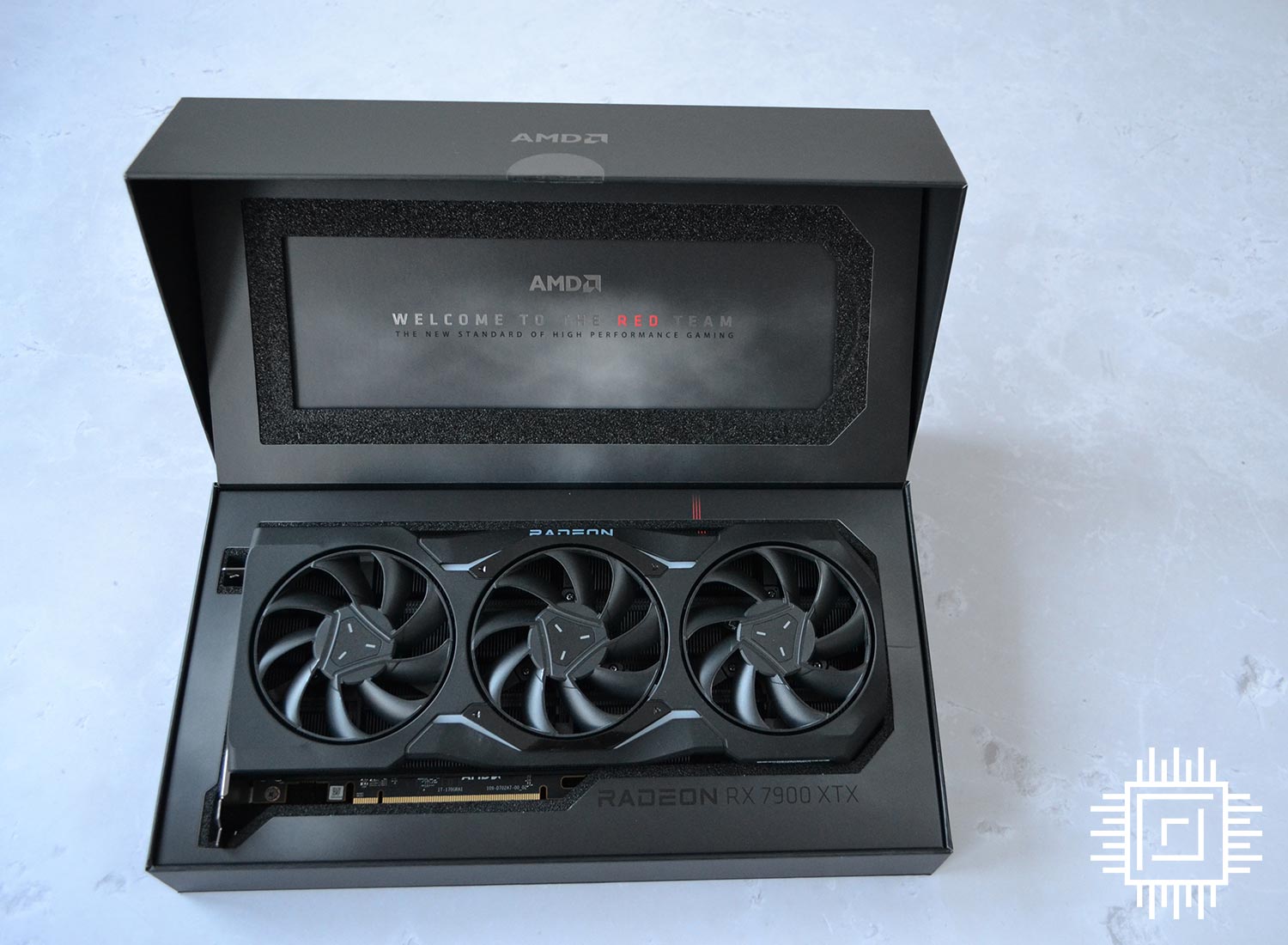 If you're lucky enough to get your mitts on the Radeon RX 7900 XTX this side of Christmas – and we're sure it'll be on many wishlists – this is what greets you.
The retail box is heavily reminiscent of premium Radeon RX 6000 Series models and presentation is suitably luxurious. The mere act of lifting the lid causes the card to tilt upwards within the box. It's a neat little feature that'll have you opening and closing the box a few times, or it could simply be that I'm childish.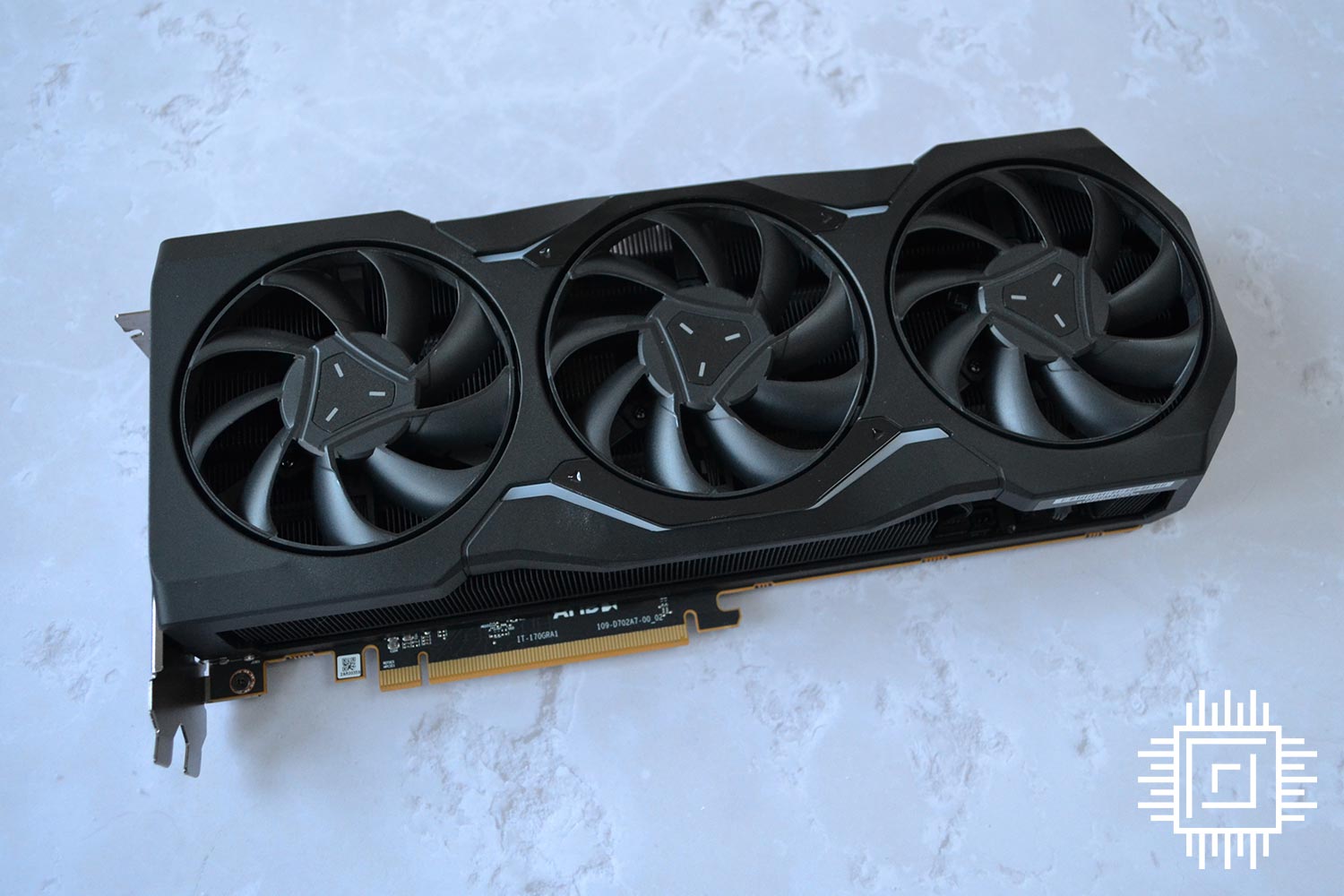 Thar she blows. The best consumer graphics card AMD has ever produced. In stark contrast to how Nvidia goes about building its hulking Founders Edition 40 Series cards, AMD's is a picture of restraint.
Measuring 287mm long, 123mm high (top of heatsink to PCIe 4.0 x16 connector) and 50mm thick, it's a 2.5-slot beastie looking suitably menacing when presented in mostly-black aesthetic. Standing a little higher than a regular I/O bracket, there's enough room for a trio of 85mm fans to be evenly spaced across the card.
Additional height provides opportunity for two-zone lighting – above and below the central fan – and the glow is pleasant and muted. Sloping off the top is the angled Radeon branding.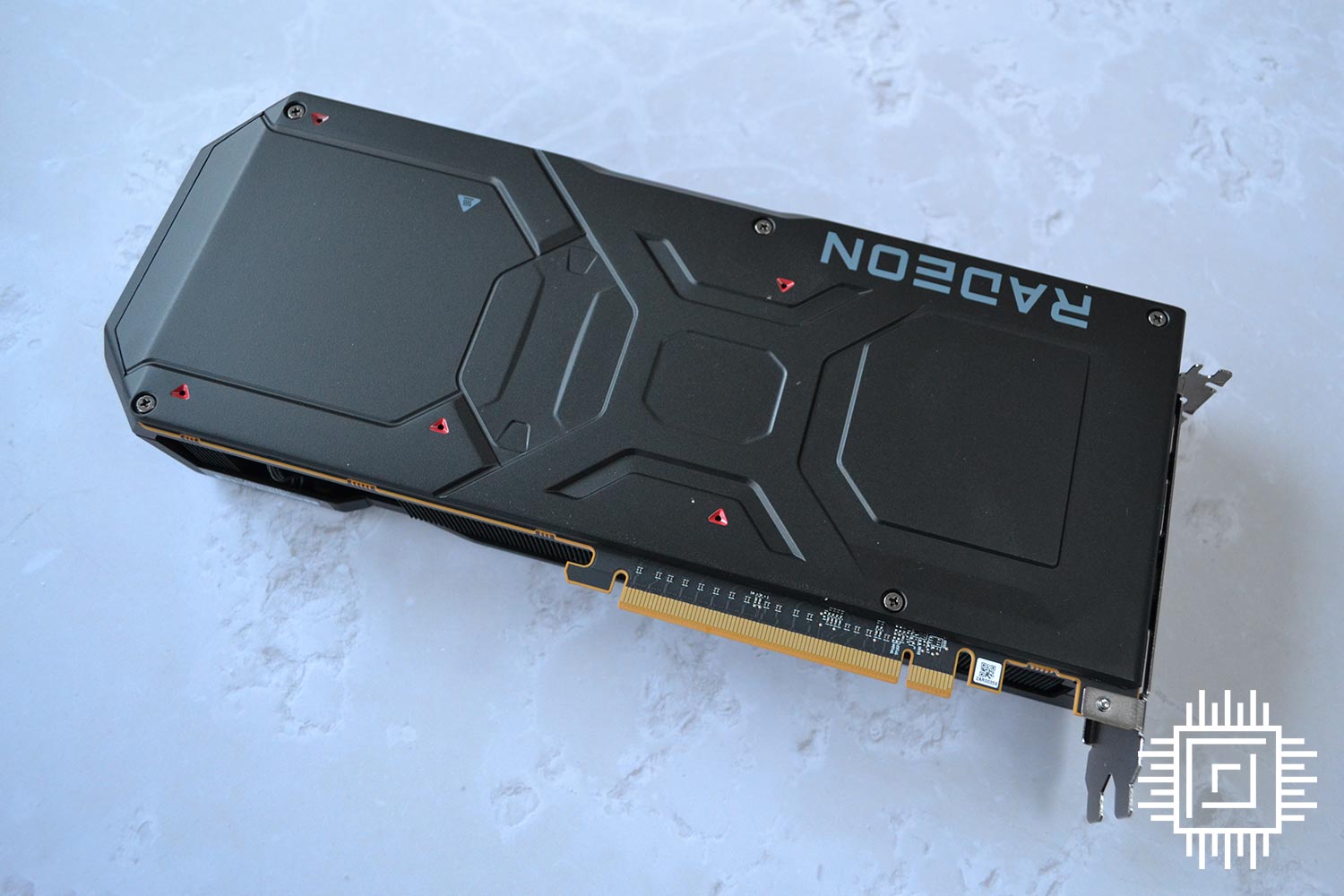 Flipping the card over, AMD uses an all-encompassing rear heatsink that, unlike Nvidia RTX 40 Series cards, covers a full-width PCB. Build quality remains top-notch on this heavy-duty offering, which tips the scales at a considerable, but not outlandish, 1,808g. Perhaps AMD ought to have included a PCIe support bracket in the package.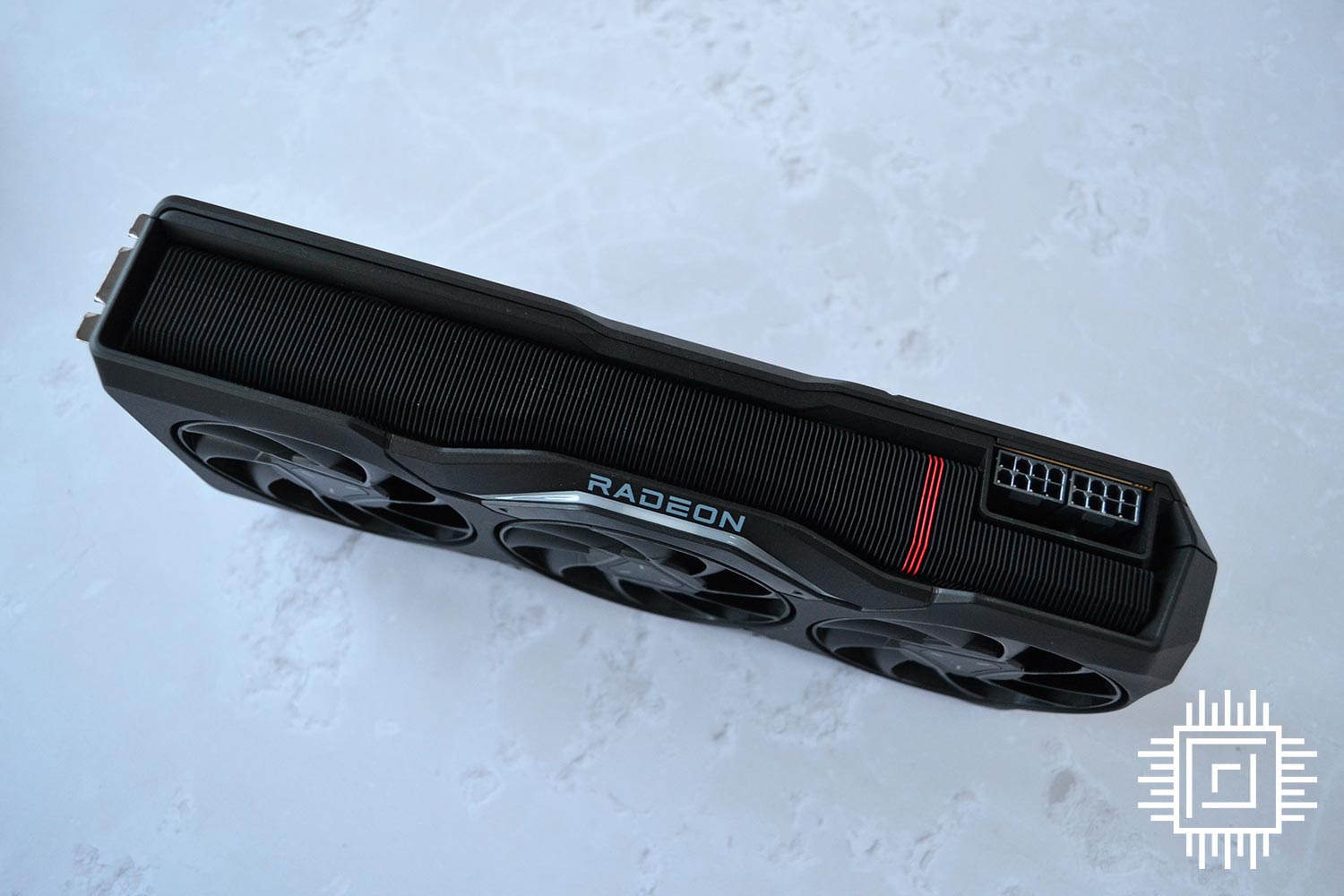 AMD puts great store in the MBA cards adhering to restrained physical specifications which lend themselves to installation in a wide range of chassis. Continuing this theme, as is clearly obvious, the 355W Big Boss card uses two standard eight-pin connectors. No fancy, forward-looking ATX 3.0 12VHPWR cable to add to basket, for better or for worse.
We dig the three red heatsink fins located near the power section; they give the card a sporty look without going overboard on go-faster livery.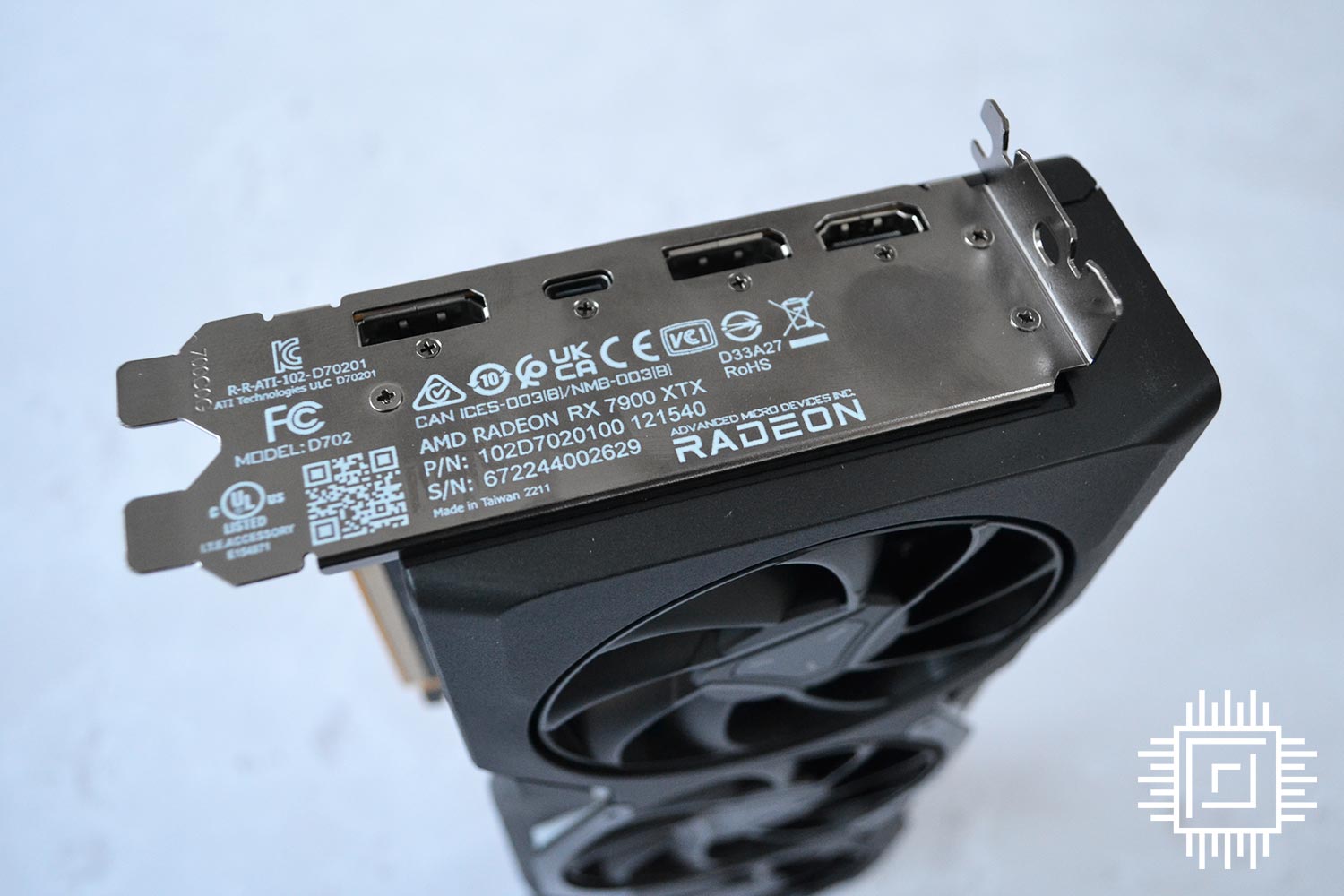 AMD's 'Radiance' Display Engine feeds the four I/O ports. Offering two DisplayPort 2.1 – compatible monitors coming in early 2023, we're informed – there's also HDMI 2.1a and USB-C which also supports DisplayPort 2.1. AMD makes a big deal out of this feature as rival GeForce RTX 40 Series, for some strange reason, persist with DisplayPort 1.4a.
We're busy putting AMD's finest through the Club386 benchmark wringer, so mark your diaries for December 12 for the full performance reveal.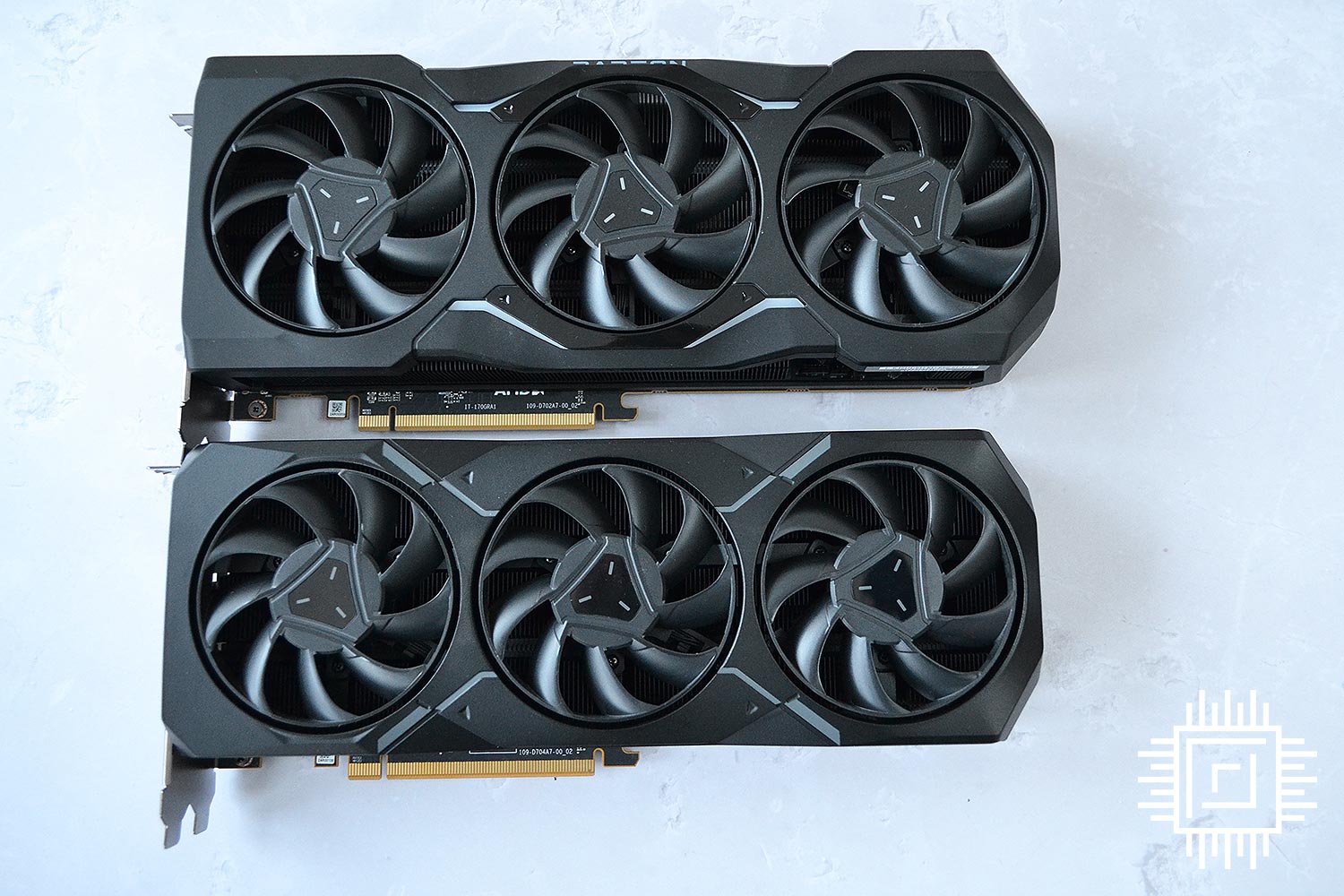 Though similar in appearance on a cursory glance, Radeon RX 7900 XTX and XT aren't quite the same physically. Want to get a closer look at the smaller sibling – and why would you not? – then head on over here.