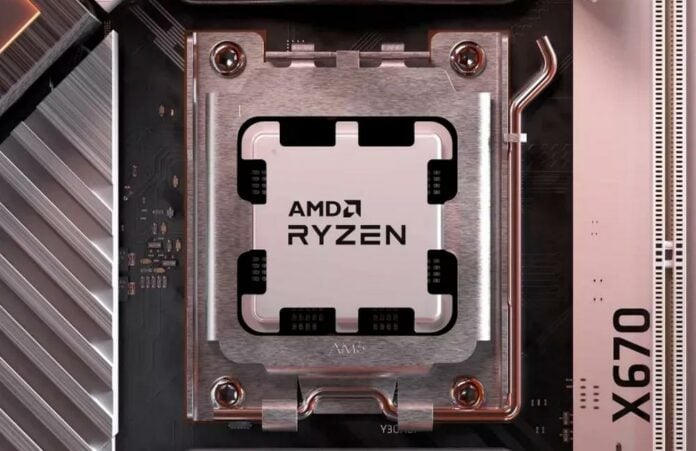 MSI overclocker Toppc is teasing us with a picture showing an AMD Ryzen 7000 processor driving 64GB of DDR5-6400 memory.
With Zen 4 processors, codenamed Raphael, AMD is rumoured to have integrated a memory controller supporting DDR5-5200 out of the box, offering a mild 400MT/s speed increase over Intel Alder Lake's native 4,800MT/s clocking. However, as we saw with Intel, a memory controller can go far beyond what is advertised.
In this case, we are talking about 6,400MT/s, which is a 1,200MT/s or 23 per cent uplift compared to stock. Keep in mind this doesn't mean Toppc has overclocked his memory by 23 per cent; he could be simply using AMD's XMP 3.0 equivalent – EXPO technology, plus some manual tuning. Anyway, it shows his Zen 4 CPU could boot using 6,400MT/s RAM, which presages support going as far as DDR5-7200 (JEDEC's fastest official spec) or more – fingers crossed.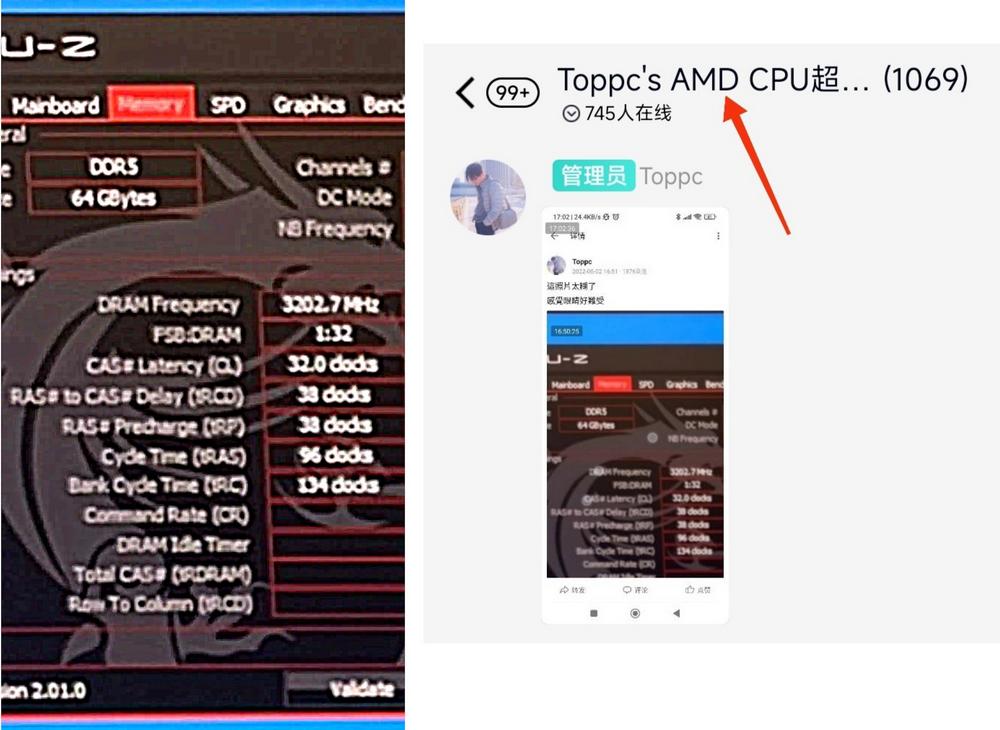 We don't know which brand of modules are being used, or how many – dual or quad DIMMs – but through the captured CPU-Z screenshot, we can at least see the RAM kit was set to 32-33-33-96-134 timings, which is in the ballpark of what companies such as Kingston and V-Color are offering at these speeds. We can confirm a Ryzen 7000 series chip is being used, because the title 'AMD CPU' means it must be AM5, thus Zen 4, as no AM4 CPUs support DDR5.
Moreover, Toppc didn't post any stress-test pictures, so this frequency could be stable only under low loads. Whether true or not, isn't a big deal, as we know for sure now that AMD's next-gen processors are coming in about a month. We just need DDR5 prices to keep going down until then.