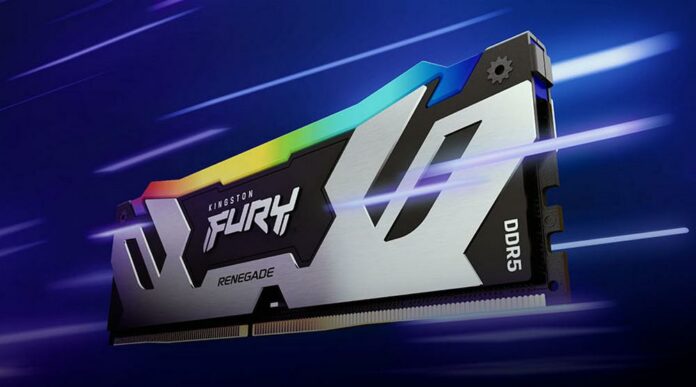 Kingston has announced Fury Renegade DDR5 and Fury Renegade DDR5 RGB memory kits with a new black and silver aluminium heatsink.
Two capacities will be available at launch, 16GB single module or a 32 (2x16GB) dual-channel kit. Using four 16GB sticks on a four DIMM slot motherboard such as the Z690 Aorus Master should technically work fine, though we wonder how well the speed holds up if signal integrity isn't perfect.
Speaking of speeds, Kingston is offering two choices; 6,000MT/s with 32-38-38 latency at 1.35V, or 6,400MT/s with 32-39-39 latency at 1.4V. Both are quick, especially at the aforementioned timings, and though voltage may seem a tad high, don't forget that we are still and the infancy of DDR5, and with time voltages will likely drop as manufacturing matures.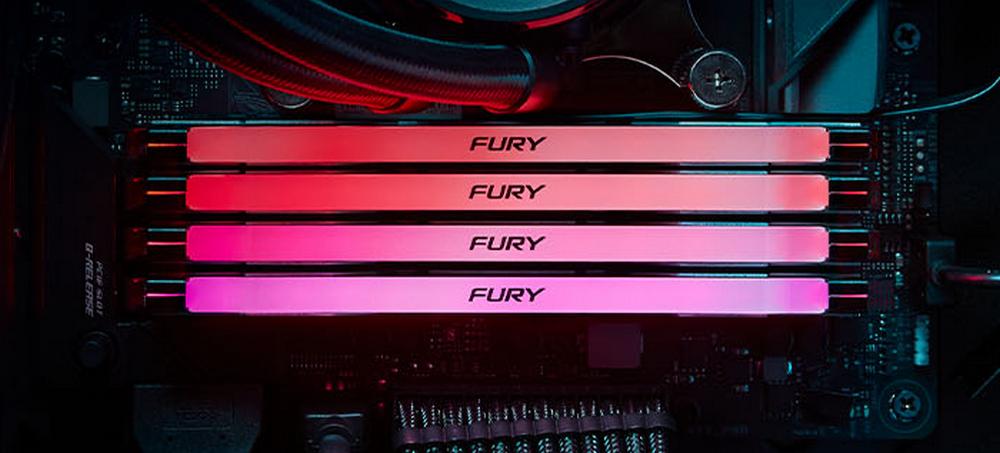 Fury Renegade is embellished using an aggressive looking heatsink, accompanied by RGB lighting on relevant models. The idea behind ​​these types of kits is to offer excellent performance out of the box, without requiring much intervention from users, apart from activating XMP that is.
Talking of which, XMP 3.0 is obviously present and includes the profiles needed to activate the advertised speeds with a single click within your motherboard BOIS.
Kingston states that each module is rigorously tested for compatibility across the industry's leading motherboard brands and is 100 per cent factory tested at its rated speeds. "We're excited to offer the best of both worlds: extreme performance and maximum peace of mind," said Iwona Zalewska DRAM business manager.
The RGB version includes an LED light bar providing what looks like excellent diffusion, and multiple effects and synchronisation options are available via the accompanying Kingston Fury CTRL software. Looks rather dashing, but do be mindful of the increase in height. While regular Fury Renegade DDR5 modules stand 39.2mm tall, RGB variants extend up to 44mm.
All variants are backed by a limited lifetime warranty, but pricing is not yet known.