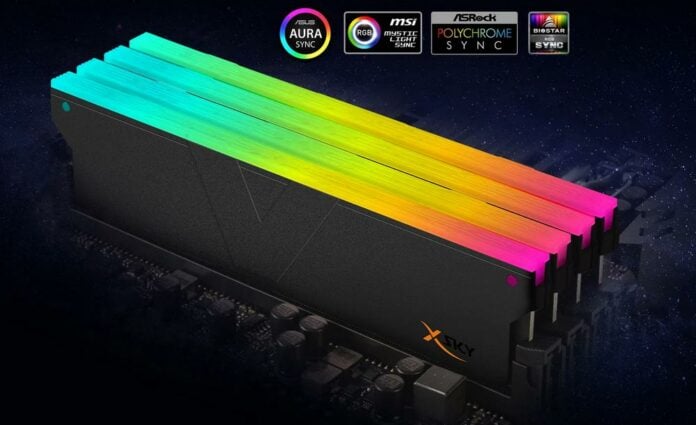 V-Color has announced its top-of-the-line DDR5 UDIMM memory running at a whopping 6,600MT/s with CL32 timings out of the box.
Following Corsair and its Dominator Platinum RGB, V-Color is also releasing a DDR5-6600 kit headlining the Manta XSky RGB series, which is currently the highest frequency available on the market without manual overclocking. Just install your modules, activate XMP 3.0 in BIOS, and you are good to go. The brand indicates this kit was tested on MSI's MEG Z690I Unify and MEG Z690 Unify-X motherboards. So, your mileage may vary if your board is not up to the task.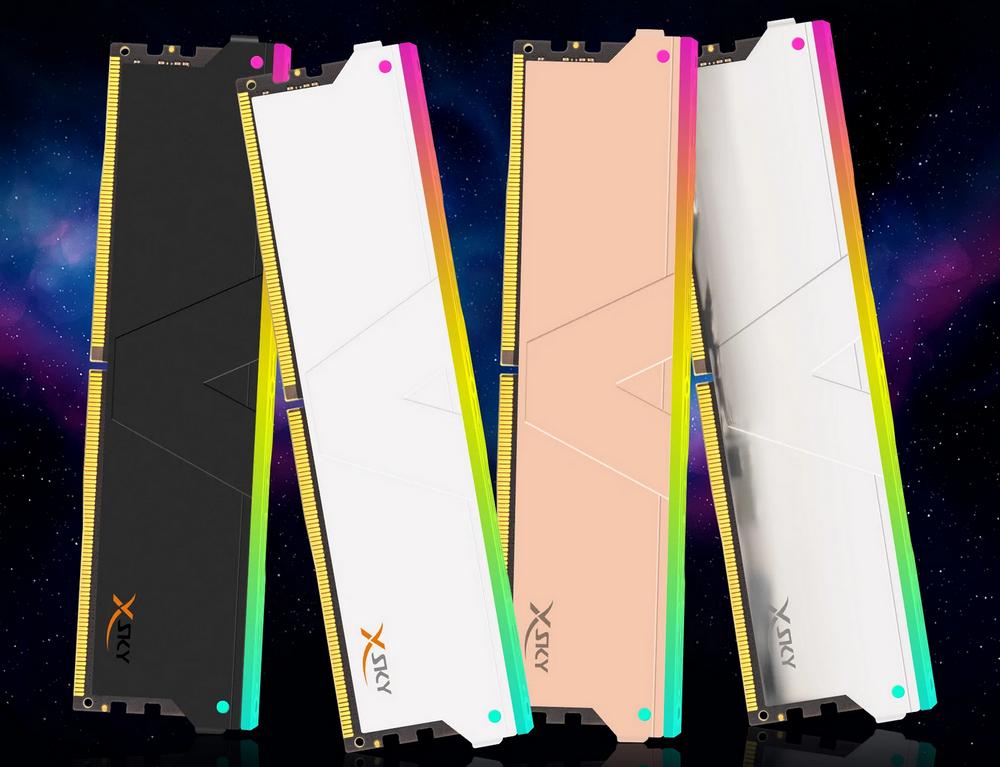 Available in black, white, silver or gold, each module features a 16-LED lighting band providing smooth colour gradients while being compatible with Asus Aura Sync, MSI Mystic Light Sync, ASRock Polychrome Sync, and Biostar RGB Sync control software. In other words, with everyone.
The Manta XSky RGB DDR5-6600 includes two 16GB modules equipped with hynix chips clocked at 6,600MT/s alongside CL32-39-39-102 timings at 1.4V. V-Color said that "Every DDR5 memory modules come equipped with original DRAM ICs, selected through strict rigorous testing, and manufactured with high-standard production equipment," to deliver quality and high tolerance for extreme overclocking to PC enthusiasts.
According to V-Color, the automated sorting system is 30-to-50 per cent more efficient and reliable than manual sorting. The system is also configurable to test DDR4 and DDR5 memory chips up to 6,800MHz.

The company also offers lower frequency kits clocked at 6,400MT/s, 6,200MT/s, and 6,000MT/s, getting as low as CL32 latency or 1.25V. However, seeing that pricing doesn't drop that much, we recommend sticking with the super-fast DDR5-6600 variant.
V-Color's Manta XSky RGB DDR5-6600 32GB (2x16GB) kit is priced at $399.99, backed by a limited lifetime warranty.