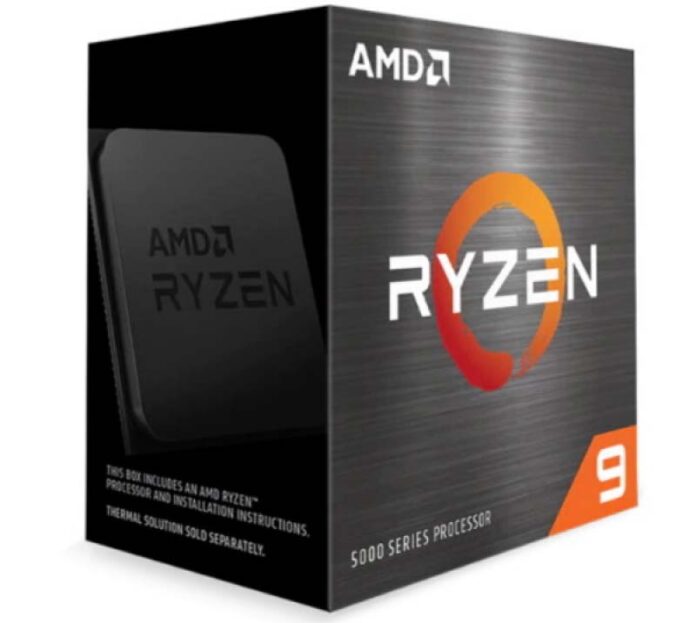 Adding some more incentive to go down the Ryzen path, AMD's retail partners have reduced the price of R9 5950X over the past few days. Going by analysis from PCpartpicker, the cost has gone down from around £650 to £550. This sweeping reduction puts the processor on an a roughly equal financial footing to Core i9-12900K.
We believe AMD's pricing is now spot-on as there is no further upgrade path available to Zen 3-powered Ryzen 9 5950X. The next generation, known as Ryzen 7000 Series, will debut on a new platform known as Socket AM5, whereas Intel will reuse LGA1700 for upcoming Raptor Lake Core i9s, albeit with a likely microcode and BIOS update to support present 600 series motherboards.

The question of which consumer processor is best for everyday use is open for rife debate. Intel will put forward the 16-core, 24-thread Core i9-12900K built on Alder Lake smarts. It's a beast, too, coming near the top of every chart in our recent review.
AMD will counter with a juggernaut of its own: 16-core, 32-thread Ryzen 9 5950X. Advanced for predictable performance by way of a symmetrical architecture – no Performance or Efficient cores here, thank you – the champion Ryzen is formidable in its own right.

Platform considerations and memory choices play a part in the overall decision because Intel jumps on to a new socket and prefers 12900K to be paired with expensive DDR5 memory.
Comparing like for like, AMD is now marginally cheaper as a high-end barebones solution – CPU, motherboard and memory – than opting for Alder Lake. Do remember to save quite a few pennies for cooling as neither top-bin champ comes with a heatsink in the box.
The ongoing battle between desktop Core i9 and Ryzen 9 just got a whole heap more interesting. Who is your money on right now?
---
"The best processor for gamers meets the best processor for creators, with 16 cores and 32 processing threads."
We earn a commission if you make a purchase, at no additional cost to you.