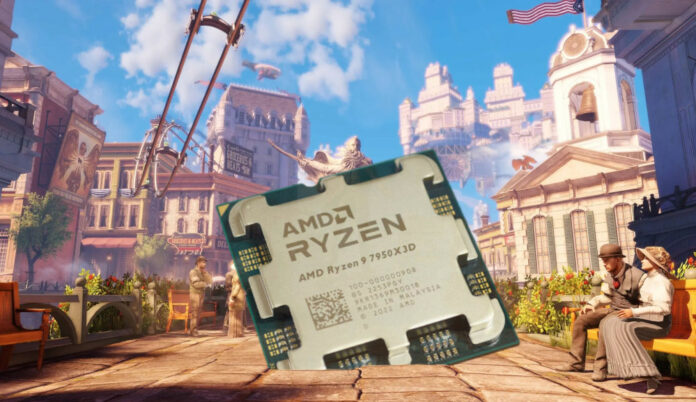 While we know AMD's Ryzen 9 7950X3D is a fine fit for gaming, turns out the onboard graphics get a massive performance boost up to 333 per cent courtesy of 3D V-Cache technology.
With the Ryzen 9 7950X3D taking the fight to Intel's Core i9-13900KS in gaming when paired with a high-end dedicated graphics card, we tend to forget that sometimes we may need an iGPU as a stopgap while we wait for a broken card to get fixed or a new one to be delivered. Given their weak performance compared to the total CPU price we often forget onboard graphics even exist. Nonetheless, with AMD's 3D V-Cache technology adding copious amounts of L3 cache directly on top of the CPU cores, iGPUs may become more than a spare tyre or video encoder.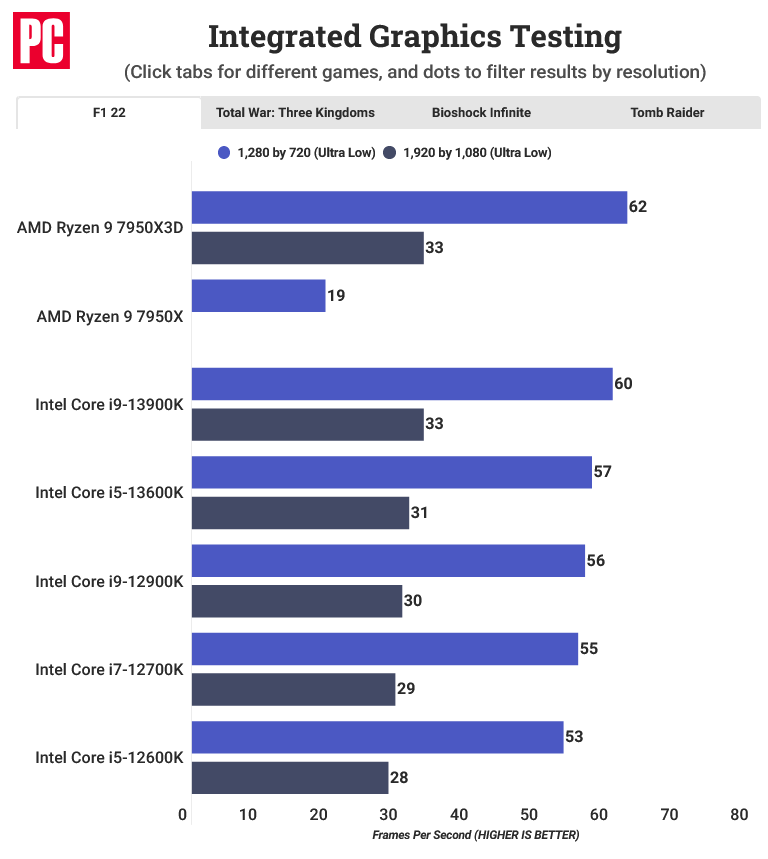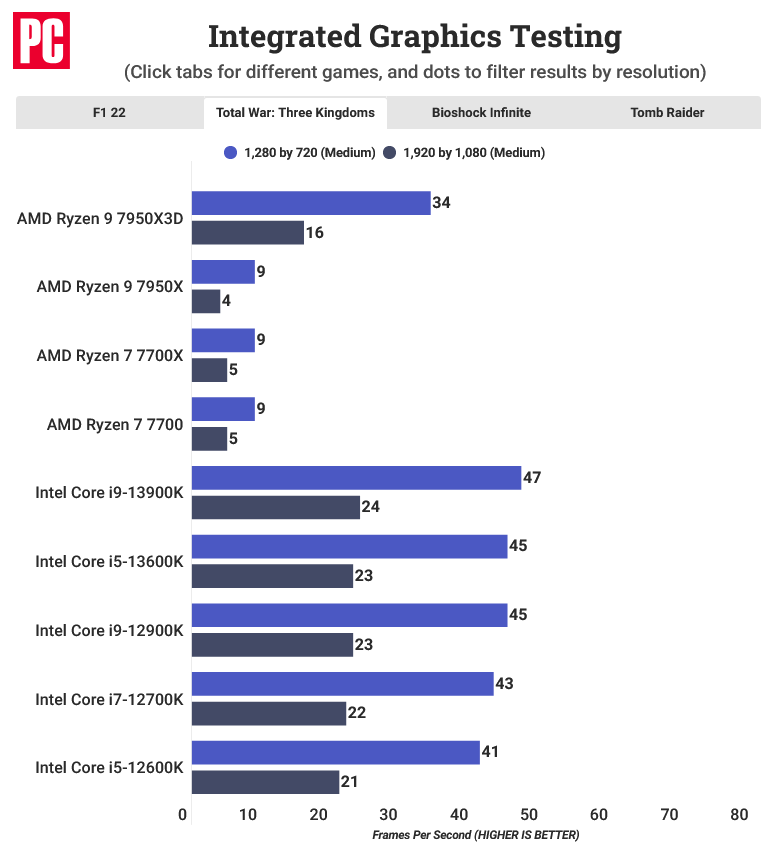 According to PCMag's findings, iGPUs and 3D V-Cache are a match made in heaven. At a basic 1280×720 resolution, F1 22 (with Ultra Low settings) saw an uplift of 226 per cent from 19 to 62 frames per second, Total War: Three Kingdoms (Medium) climbed 277 per cent from 9 to 34FPS, Bioshock Infinite (Ultra) improved by 246 per cent from 13 to 45FPS, and lastly, the highest of them all, Tomb Raider (Ultimate) with its 333 per cent hike, went from an 6 to 26FPS. Similar gains are seen at 1080p.
Yes, 333 per cent sounds more dramatic than the end result – 26 frames per second is hardly worth shouting about – yet it transforms the game from an unplayable slideshow to an acceptable experience – especially considering the graphics power of two RDNA 2 Compute Units. At the very least, the iGPU clearly benefits greatly from a large 128MB pool of L3 cache.
Of course, no one is likely to buy a £750 CPU to play using onboard graphics, yet if 3D V-Cache is offered on laptops or mainstream APUs – whose CPUs generally feature more GPU cores – the improvements could bring real-world benefits.