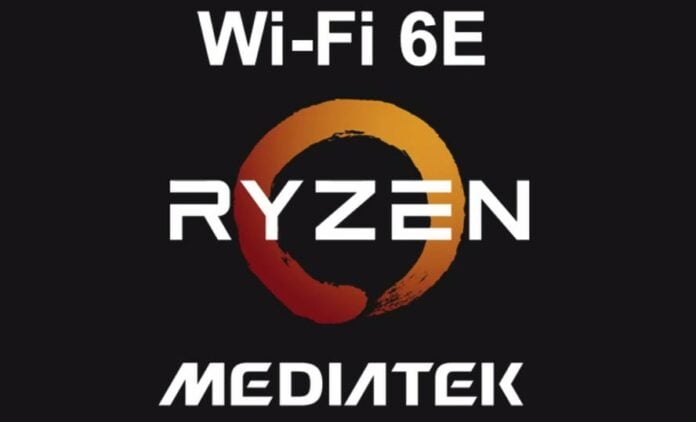 One of the common-stated advantages of Intel motherboards, desktops and laptops is the faster Wi-Fi connectivity afforded by the Wi-Fi 6E series modules from the chipmaker, as well as having certified Thunderbolt 4.0 on board. If you hit the high street or scour the Internet now for cutting-edge laptops powered by AMD processors, you will find Wi-Fi 6E to be rare, as it would be an extra expense, adding a component into the design, and putting cash to rival Intel's pocket. Thus, the most modern high-end AMD CPU and chipset laptops typically come with regular Wi-Fi 6.
Hoping to rebalance the playing field, AMD has partnered with MediaTek to develop the AMD RZ600 Series Wi-Fi 6E modules. These modules use the new Filogic 330P chipset from MediaTek, which is said to offer ultra-fast throughput, great power consumption figures (for longer battery life), and a reduced footprint, making it welcome in even the smallest laptops.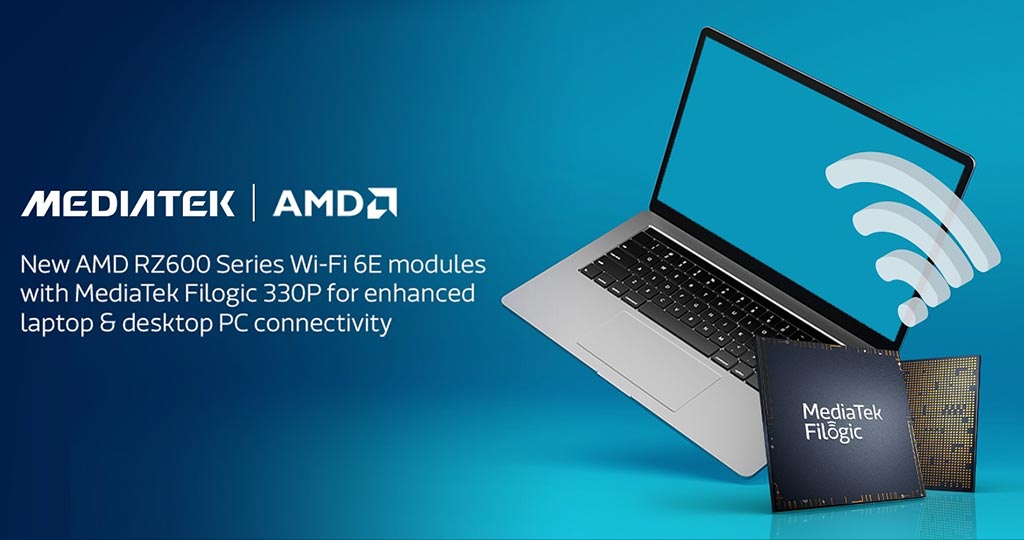 "Having fast and reliable wireless connectivity is crucial, especially as consumers' speed, bandwidth and performance demands rise due to increased video calling, streaming and gaming," said Saeid Moshkelani, SVP&GM of AMD's client business unit. "We believe that combining powerful AMD Ryzen processors with MediaTek's leadership advanced connectivity technologies will deliver an all-around incredible computing experience."
AMD and MediaTek have prepared two RZ600 Series Wi-Fi 6E modules based on the Filogic 330P for hardware partners; the RZ616 and RZ608 Wi-Fi 6E modules. The former is the faster device with support for a PHY transfer rate of up to 2.4Gbps, double that of the latter component. Another bonus for AMD RZ616 Wi-Fi 6E module integrators is that it isn't just available as an M.2 2230 device; a highly-compact M.2 1216 option is available too. It is also worth mentioning that whichever unit is equipped, it includes Bluetooth 5.2 (BT/BLE) support.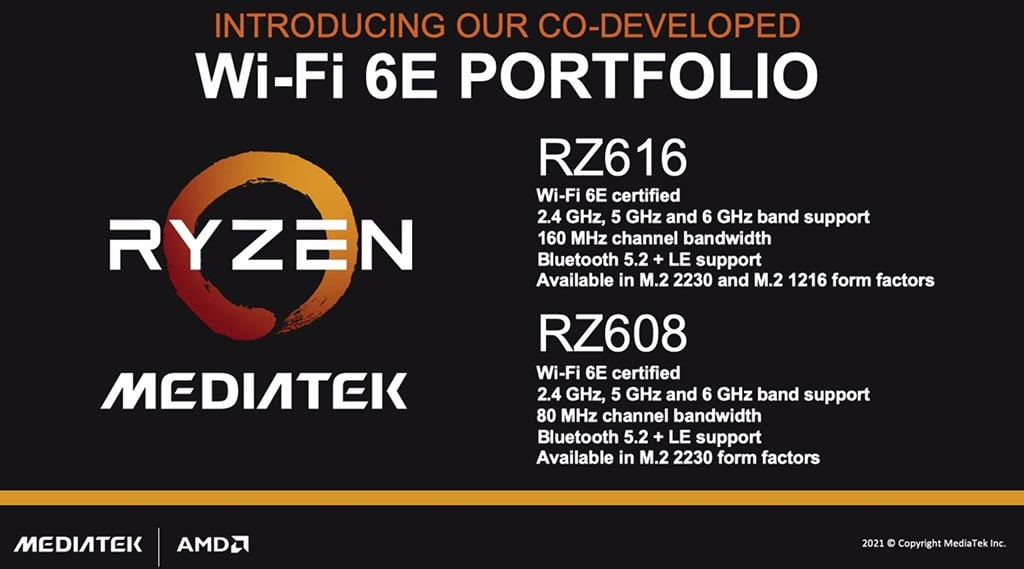 The new Wi-Fi 6E modules should start to appear in AMD Ryzen-powered PCs starting early next year.