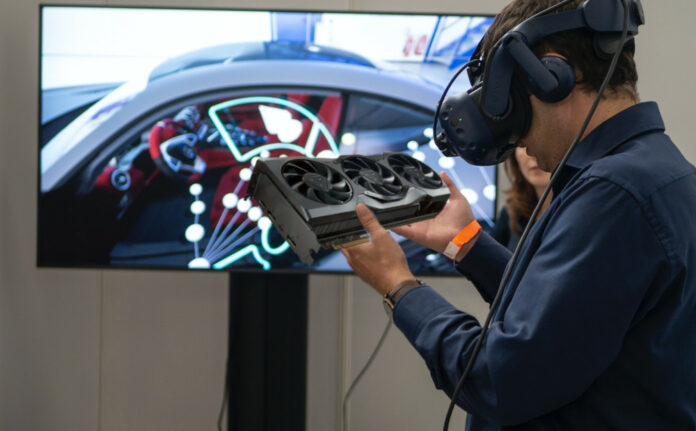 AMD's latest Software Adrenalin driver is out, belatedly fixing VR performance while addressing high idle power consumption on Radeon RX 7000 series graphics cards.
Welcome news for virtual reality gamers, driver version 23.7.1 WHQL at last optimises RX 7000 GPUs for VR games. For six months now, players have put up with annoying stuttering and artefacts when running VR games such as The Walking Dead: Saints & Sinners or Vader Immortal. Today, things have changed, so it's time to dust off your headset.
Unrelated to this update, users of Meta Quest 2 or similar wireless headsets may get a blurry image. This is apparently due to AMD GPUs defaulting to H.264 encoding even though they are fully capable of encoding H.265 (HEVC). Some workarounds are available online if you have this issue.
AMD has also managed to improve idle power consumption on RX 7900 series graphics cards – at least when it comes to 4K 144Hz FreeSync-enabled displays and multi-monitor configurations. Previously, owners were reporting up to 100W while idling due to video memory's inability to lower its frequency. Now some are seeing as little as 7W following the update. Fantastic.
In addition to these important fixes, DaVinci Resolve Studio crashes using AV1 content plus WWE 2K23 / Nioh 2 visual corruptions should all be fixed, too.
Software Adrenalin 23.7.1 WHQL can be downloaded (625MB) from AMD's website here.
The full list of changes goes as follows:
Highlights
Support for additional Vulkan extensions.

VK_KHR_cooperative_matrix for Radeon RX 7000 series
VK_KHR_ray_tracing_position_fetch for Radeon RX 6000 and newer series
VK_KHR_video_decode_h264
VK_KHR_video_decode_h265
VK_KHR_video_decode_queue
VK_KHR_video_queue
VK_EXT_device_address_binding_report
VK_VALVE_mutable_descriptor_type
VK_EXT_mutable_descriptor_type
VK_EXT_dynamic_rendering_unused_attachments
Fixed Issues
Certain virtual reality games or applications may encounter suboptimal performance or occasional stuttering on Radeon RX 7000 series GPUs.
Application crash or driver timeout may be observed during playback of AV1 video content using DaVinci Resolve Studio.
Improvements to high idle power when using select 4k@144Hz FreeSync enabled displays or multimonitor display configurations (such as 4k@144HZ or 4k@120Hz + 1440p@60Hz display) using on Radeon RX 7000 series GPUs.
Intermittent corruption may be observed playing WWE 2K23 on some AMD Graphics Products, such as the Radeon RX 7900 XTX.
Intermittent corruption may be observed after switching windows while playing Nioh 2 on some AMD Graphics Products, such as the Radeon RX 6800 XT.
Known Issues
Application crash may be intermittently observed while playing RuneScape on some AMD Graphics Products, such as the Radeon RX 5700 XT.
Intermittent corruption may be observed around some player models while playing Hatsune Miku: Project DIVA Mega Mix+ on some AMD Graphics Products, such as the Radeon RX 6900 XT.
Stuttering may be observed while playing Call of Duty: Modern Warfare II with Radeon Anti-Lag enabled. As a temporary solution, users encountering this are recommended to disable the Anti-Lag in the per-game settings.
Performance Metrics Overlay may report N/A for FPS on various games.
Display signal may be lost after switching windows on certain Adaptive-Sync enable displays on some AMD Graphics Products, such as the Radeon RX 7900 XTX.
Higher than expected GPU Memory Utilization when using certain Record and Stream settings such as Instant Replay.