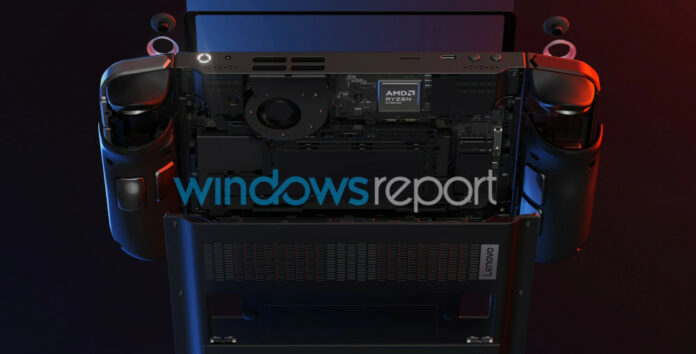 Lenovo's Legion Go has become even more interesting amid new leaked details about hardware configurations and addon glasses.
Following on from last week's leaked pictures, Windows Report has doubled down by revealing more information concerning Lenovo's upcoming handheld. This time around we can see the internal hardware layout, including the Z1 chip location, cooling system, and SSD format. Yes, you heard it right, according to these renders, Lenovo's new baby is powered by AMD's latest Z1 SOCs specifically designed for Windows handheld devices.
Unfortunately, it is unclear if we are getting a Z1 or Z1 Extreme, an important distinction as the former only carries 12 CPU threads and four graphic CUs, whereas the latter bumps specs up to 16 threads clocked up to 5.1GHz and 12 CUs at 2.7GHz, with consumption configurable from 9W to 30W.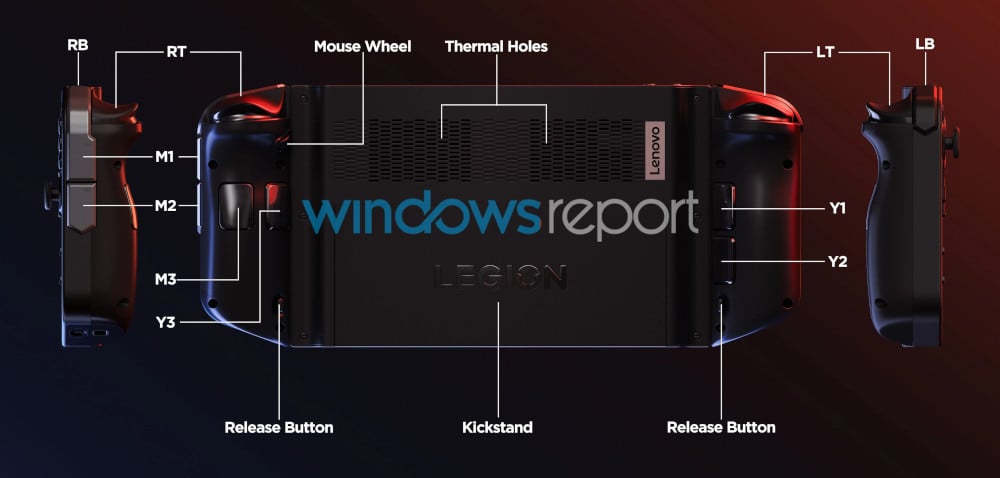 Like many handhelds, the chip – and potentially memory – will be cooled by a single blower-type fan taking air from the back and exhausting through the top. This could indicate a lower TDP configuration for the Legion Go as its immediate competitor – ROG Ally – carries two fans/heatsinks to handle the Z1 SOC.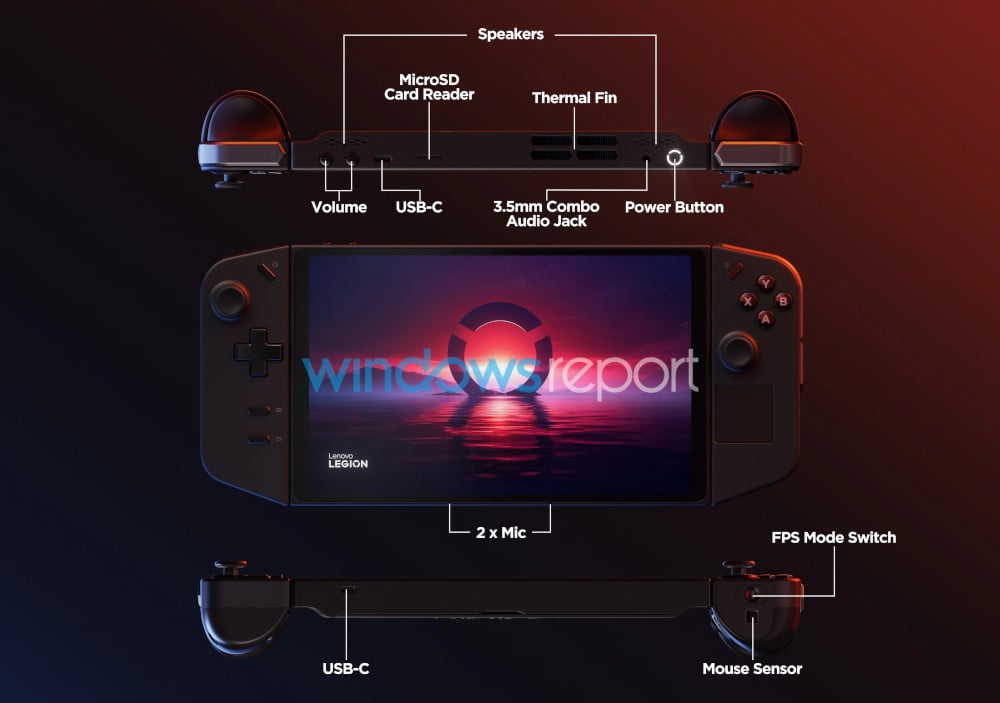 The new renders show two mics on the bottom, a curious 'fps mode' switcher, plus what is labelled as a mouse sensor on the right controller. This sensor could be similar to what is available on LG TVs, whereby users can move the cursor simply by pointing the remote accordingly.
Taking USB Type-C port as a reference point, we can guesstimate Legion Go to be about 19mm thick which is quite considerable, though when it comes to comfort, Lenovo thought to add grooves where the fingers sit, so ergonomics should be good. This thickness may also allow for >48Wh battery sizes, instead of the usual 40Wh found on competing machines.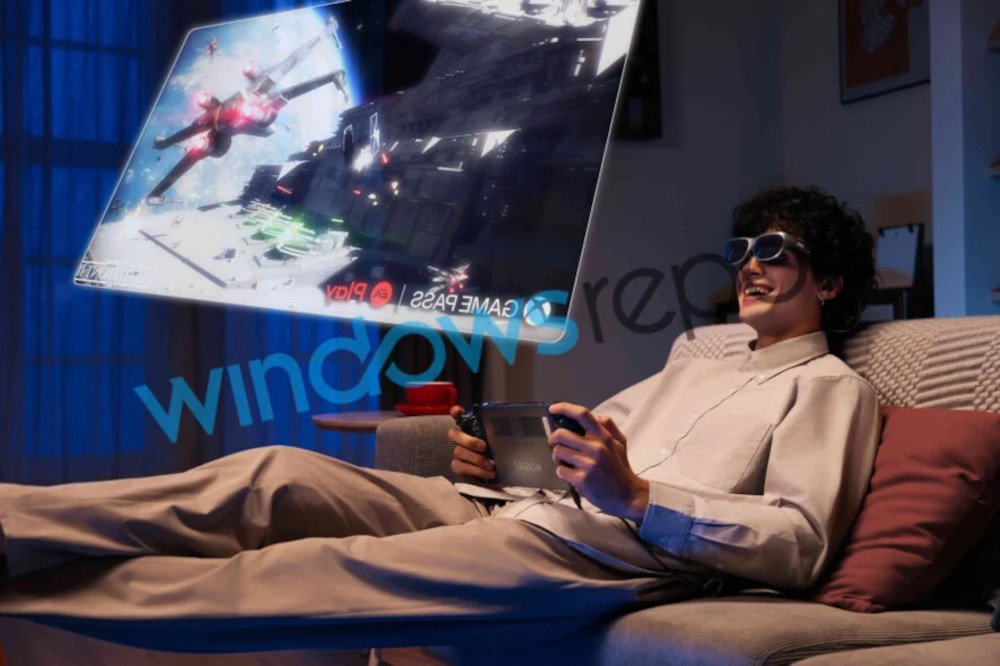 But that's not all. Apparently, Legion Go will support some kind of AR glasses that are specifically designed for gaming while connecting through USB Type-C. These glasses will be aiming for the mainstream market, so don't expect Apple Vision Pro levels of performance, yet we're intrigued to see what Lenovo has in store.
Likely to be officially unveiled at IFA 2023, all eyes are fixed on how Lenovo is going to price this handheld, especially against the ROG Ally as the detachable controllers and larger screen are likely to attract a premium, and the figure will only rise if AR glasses are to be included.