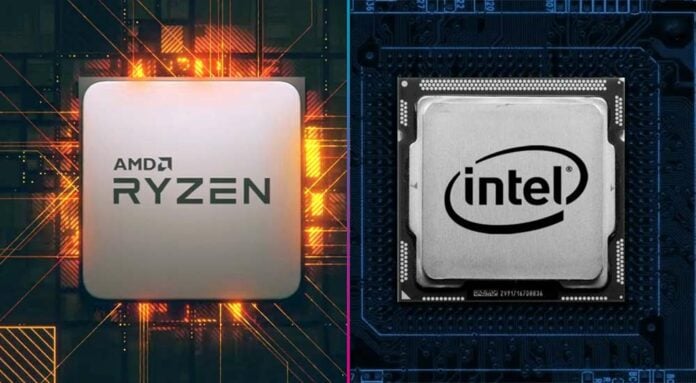 An already intriguing end to the year is potentially getting that little bit spicier. According to the latest rumours emanating from Twitter and Chinese outlet mydrivers.com, AMD is contemplating launching next-generation Ryzen 7000 Series CPUs on the very same day as Intel introduces rival 13th Gen Core.
Our sources had previously suggested AMD would lift the lid on Zen 4 at an exclusive event taking place in just a couple of weeks' time on August 29. Following the initial announcement, a retail launch was expected September 15, though word on the grapevine is that AMD is set to delay until September 27.
A minor shift, yet significant in that Team Ryzen may rain on Intel's parade with Chipzilla expected to unveil its own line of next-gen Raptor Lake CPUs at an Innovation event taking place on that exact date in San Jose, California.
That's one way to look at it, but there's no shortage of speculation out there. Some suggest AMD is hoping to prevent Intel from comparing 13th Gen Core performance to Ryzen 7000 Series at its high-profile event, while others intimate AMD is attempting to steal some of Intel's thunder.
We may never know the real reason for a shift in launch date – if indeed it is moved at all – but taking all the latest rumours into account, these are the pertinent dates to pencil into your diary:
August 29 – AMD Ryzen 7000 Series 'Zen 4' announcement
September 27 – AMD Ryzen 7000 Series 'Zen 4' retail availability
September 27 – Intel 13th Gen 'Raptor Lake' announcement
TBC – Intel 13th Gen 'Raptor Lake' retail availability
Fun times ahead. We can't wait to begin benchmarking and, whatever the date(s), rest assured Club386 will have the in-depth reviews you need.