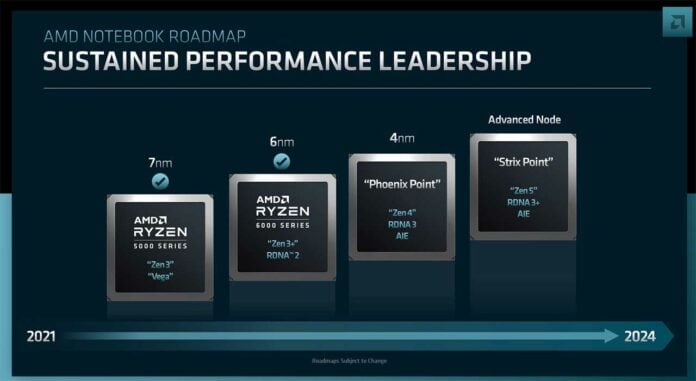 AMD's recent Financial Analyst Day offered up a firm understanding of the company's product roadmaps for the next two years. On the laptop front, today's Ryzen 6000 series mobile will be superseded by the next generation currently known as 'Phoenix Point' which amalgamates Zen 4 CPU chops, RDNA 3 graphics, and technology from recently-acquired Xilinx. Likely called Ryzen 7000 series mobile, chips may come to market sooner than anticipated, going by an engineering-sample entry purportedly showing an eight-core, 16-thread processor powering up.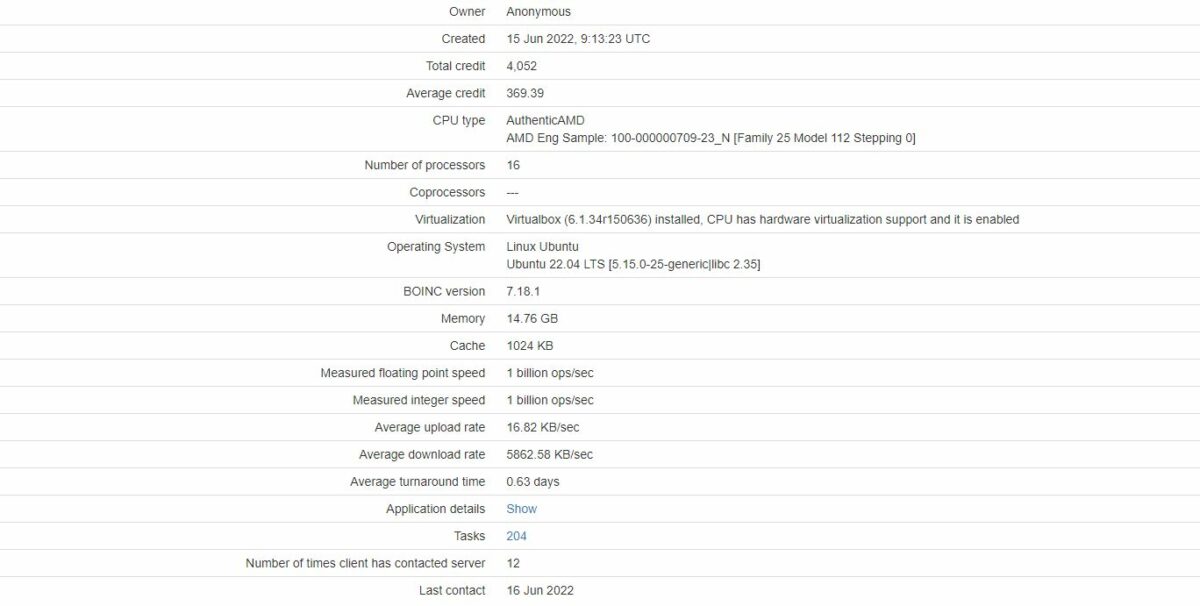 Listed on the Rensselaer Polytechnic's MilkyWay@Home project and drawn to our attention by BenchLeaks, the upcoming 4nm CPU is likely to top out with an 8C16T model, meaning the 'AMD Eng Sample: 100-000000709-23_N' model is a high-performance chip.
On the CPU front, we know Zen 4 offers a modest 8-10 per cent IPC improvement over Zen 3, though we can expect higher frequencies emanating from shifting production from 6nm to 4nm. Performance uplift of RDNA 3 over RDNA 2 is not known presently, and we wait for the first desktop parts, coming later this year, to glean generation-on-generation improvements.
Another interesting dynamic is the role played by Xilinx-derived technology, which is openly stated to be part of this design. More questions than answers, our best guess is we'll see Ryzen 7000 series mobile announced at CES 2023 and available in the channel, supply chain-permitting, in Q2/Q3 that year. Interesting times ahead.