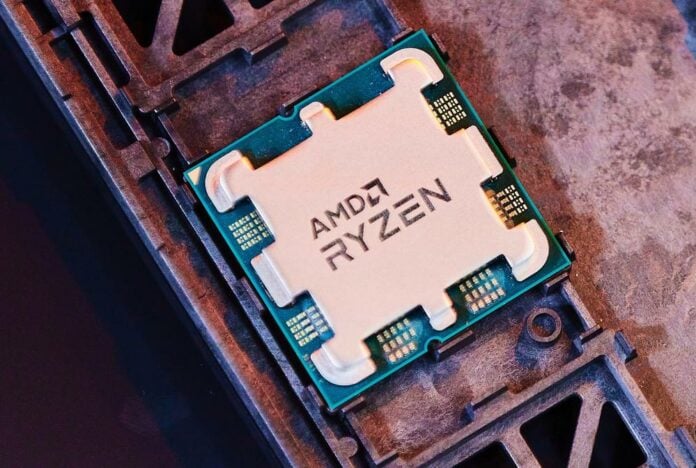 Today AMD used Financial Analyst Day to share key updates on strategy, technology and product roadmaps. Speaking to the latter first, the company shared near-term silicon roadmaps indicating V-Cache technology is to be integrated into forthcoming Zen 4 and Zen 5 architectures.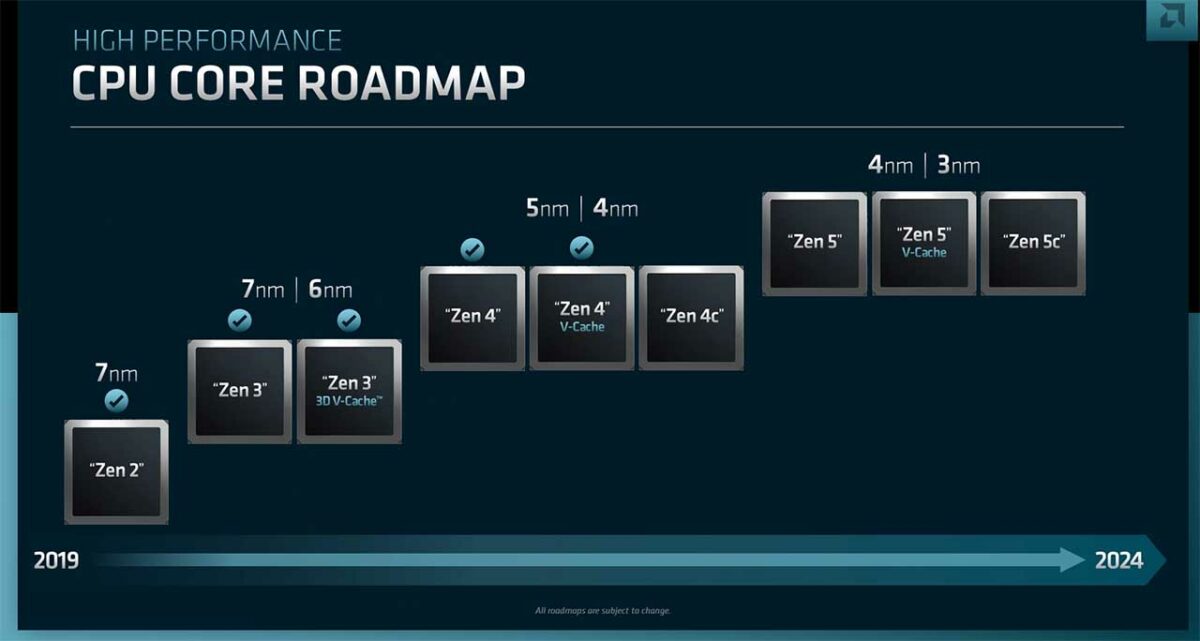 A slide shared by AMD shows upcoming Zen 4 – to be productised as Ryzen 7000 series on desktop and, likely, Epyc 7004 series for datacentre – will carry a V-Cache variant. No details on exact configurations are known as we're still at least one quarter away from launch, but it's safe to say multiple desktop and server SKUs will receive cache-enriching technology.
It's also interesting to note the reference to 4nm production, which seems to relate to laptop-specific implementations – more on that later. Zen 4c refers to cache-dense Epyc processors prioritising core count above frequency. AMD has detailed them previously under the 'Bergamo' codename. Further out, Zen 5 will also carry V-Cache-equipped chips and '5c' variants for class-leading density.
Epyc to have broader appeal through targetted SKUs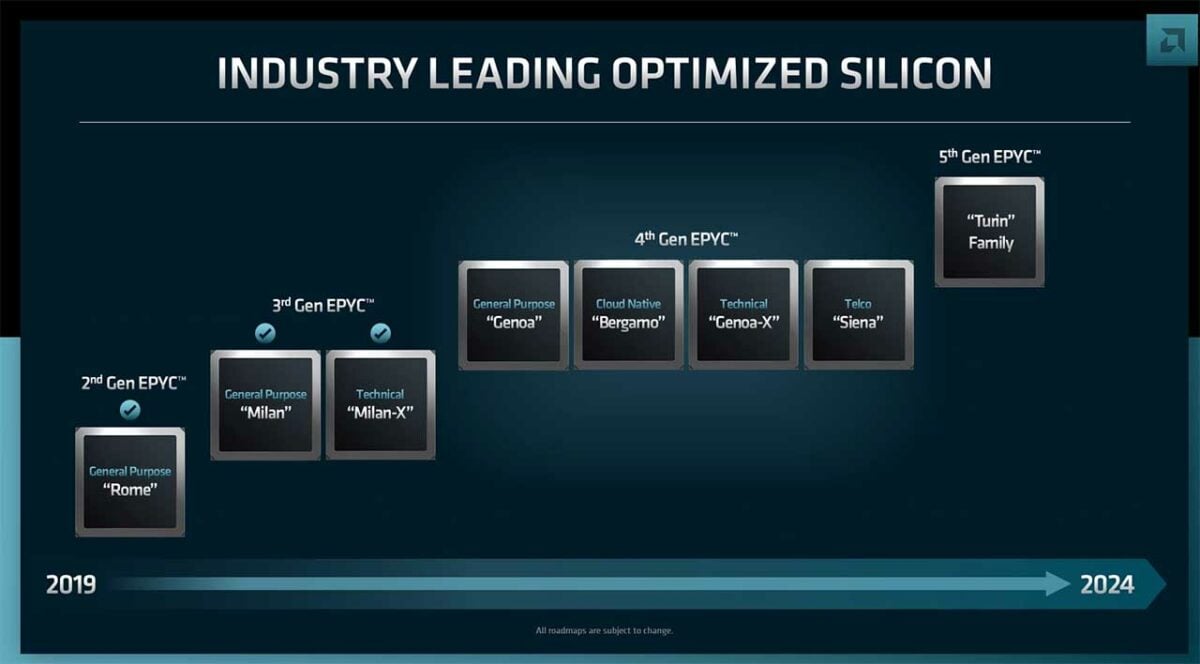 AMD is intent on broadening appeal for Epyc datacentre processors outside of general-purpose compute witnessed today. It is already known next-generation (Zen 4) Epycs are to be offered in regular 'Genoa' and cache-dense 'Bergamo' variants. AMD is now officially adding Genoa-X and 'Siena' to a burgeoning roster.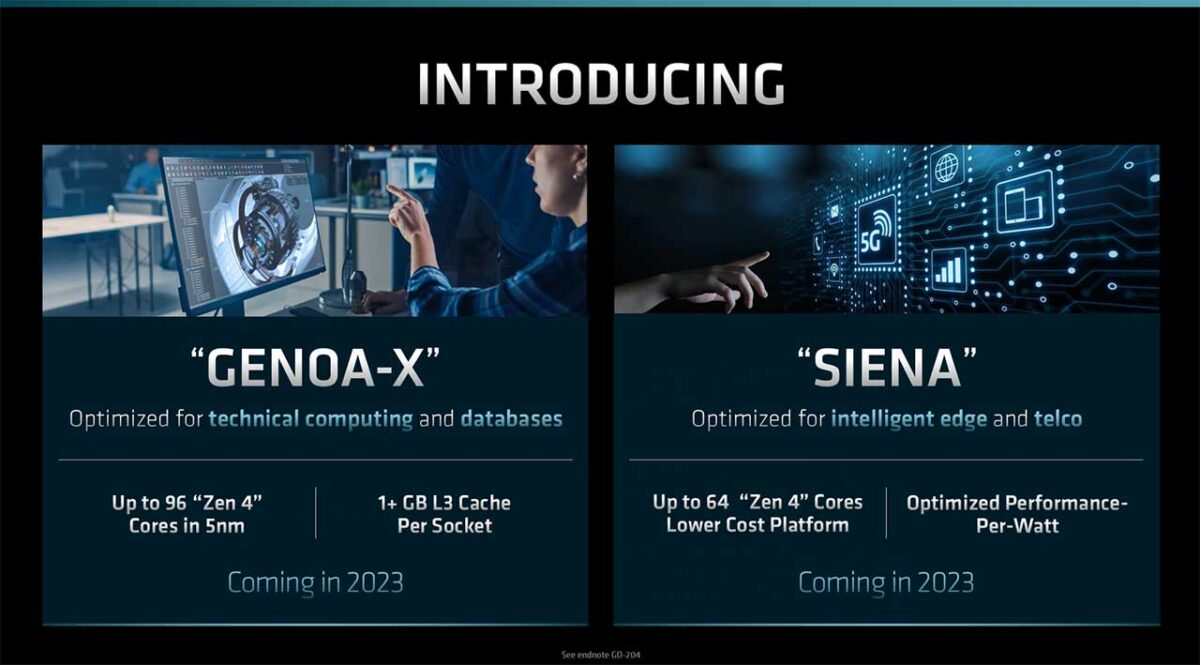 Genoa-X is the V-Cache version of Epyc Zen 4, and we now know it will feature over 1GB of L3 cache per socket, up from 768MB available on today's third-generation 'Milan-X' processors. Designed for the same technical computing and relational databases as Milan-X, AMD expects up to 75 per cent extra performance by way of higher core counts, increased memory bandwidth and elevated frequencies.
Branching out, an energy-optimised version of Zen 4, codenamed Siena, will be launched as a lower-cost platform for those who don't need the full Epyc platform performance. We'd expect lower cache counts and frequencies than regular Genoa, along with the absence of a few high-cost platform features.
AMD publicly reveals Zen 5-based Epyc chips are codenamed 'Turin.' Little is known of them outside of disclosed manufacturing process, and going by timeline, they ought to appear at some point in 2024.
High-performance desktop follows similar roadmap trajectory.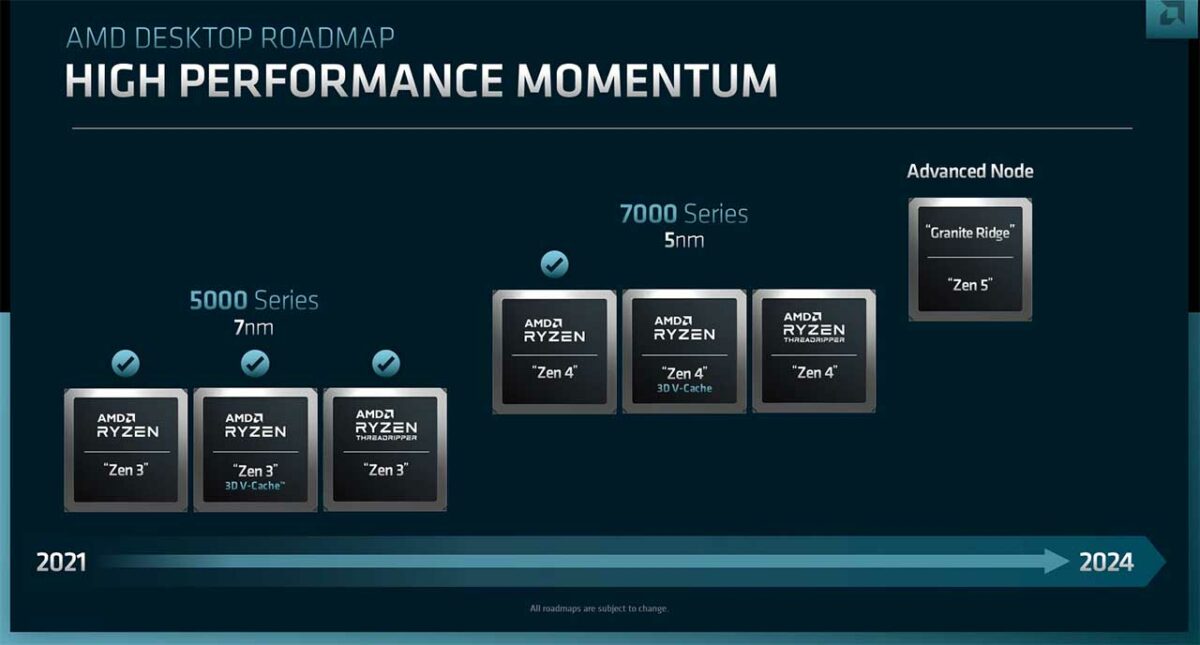 There's no surprise in seeing desktop Ryzen follow a similar Zen course to Epyc. AMD also confirms there will be a Zen 4-based Ryzen Threadripper range for next-generation workstations, following on from Zen 3 'Chagali' released in March 2022. Don't read too much into exactly where each variant fits into the timeline, though we fully expect the order to remain the same, so Ryzen 7000 series regular, Ryzen 7000 X3D, and then Ryzen Threadripper 7000 series.
AMD is still not disclosing the process node for Ryzens built around Zen 5. What we do know is they're codenamed 'Granite Ridge' and to be marketed as Ryzen 8000 series.
Don't forget about laptops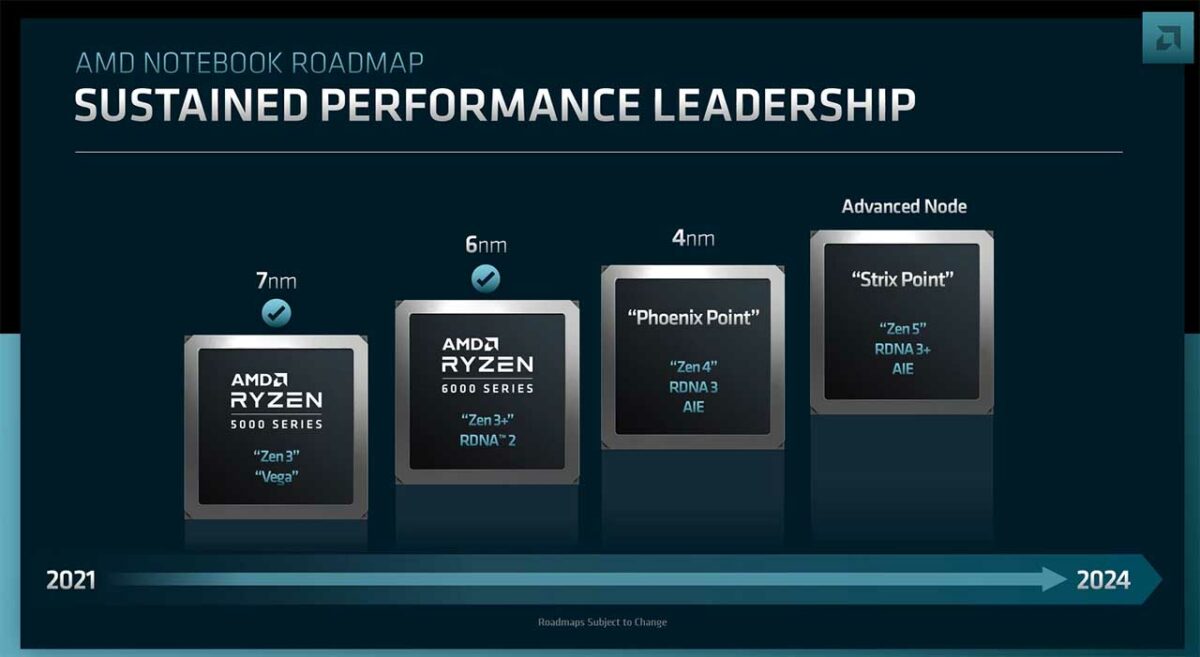 AMD has prioritised laptop CPUs of late as the segment is rife for market-share incursion. Many efficiency learnings from developing low-power Ryzen chips is repurposed into future desktop processors.
AMD confirms next-generation mobile processors will be known as 'Phoenix Point' and carry a combination of Zen 4 cores and RDNA 3-class graphics, all built on a 4nm process. It will also be one of the first client processors to integrate an AI engine (AIE) from recently acquired Xilinx. We will hear a lot more about the fruits of Xilinx's labours in upcoming products, and the company's AI and FPGA IP is to be integrated under the AMD XDNA banner.
Notebook Zen 5 comes by way of 'Strix Point' – a name Asus will love – and fuses Zen 5 with what is being termed as RDNA 3+. No process node is disclosed, but it's a fair bet that AMD will use 3nm technology.
Broadening scope for Epyc processors and implementing AI smarts derived from Xilinx, AMD's next-generation products tap into markets previously not accessible. Going by details presented in other parts of today's reveal, Zen 4 offers a small upgrade over incumbent performance; we'll have to wait until Zen 5 for the next step-change.