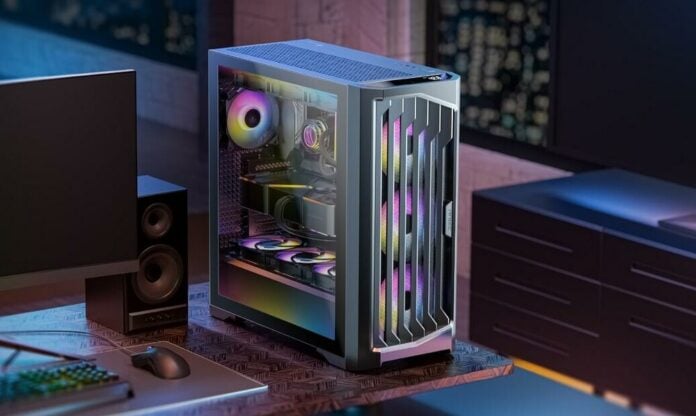 Antec has unveiled the Performance 1 FT chassis featuring dual glass side panels, a temperature display, and support for up to 10 fans.
The Performance 1 FT is a large chassis measuring 522mm (D) x 230mm (W) x 522mm (H) and weighing 12.55kg, compatible with eATX, ATX, mATX, and ITX motherboards. Inside, we find room for up to 400mm-long graphics cards, 175mm-high CPU coolers, and 440mm PSUs – or 245mm with the drive cage. Talking of which, there is space for two 3.5/2.5in plus three 2.5in drives. So pretty much compatible with any hardware one may throw at it.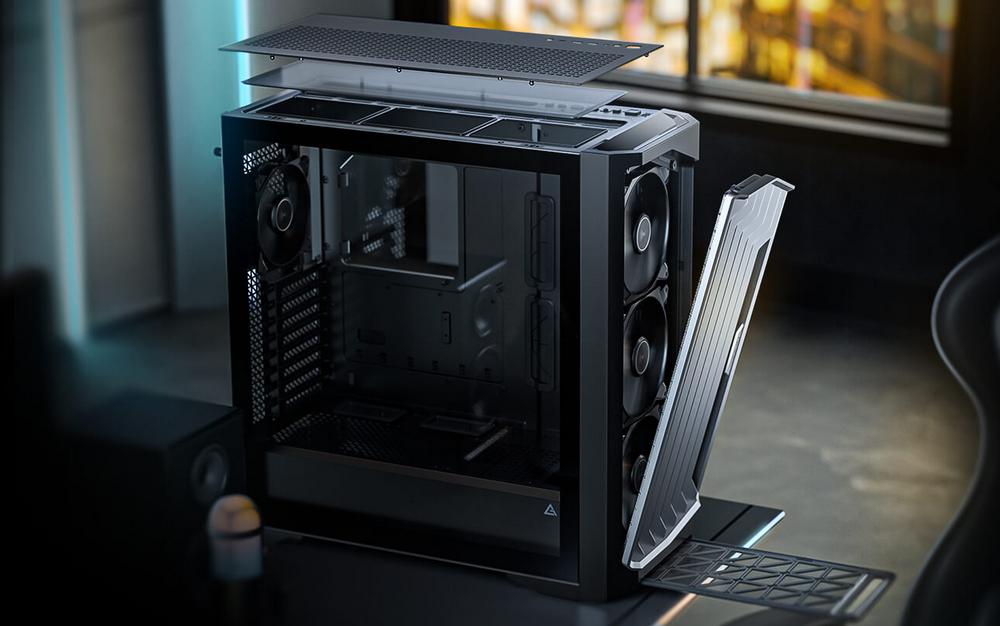 There are three removable dust filters, one on the bottom, one on the top, and a last one behind this nice façade that looks like a BMW 1 Series intake, or the Fractal Design Torrent Compact, depending on whom you ask. Kudos for making the bottom dust filter removable from the front, as this will make the cleaning process much easier.
Note the entire top section is also removable, allowing for an easy fan or radiator installation, in addition to offering a clear view when connecting the 8-pin power cables.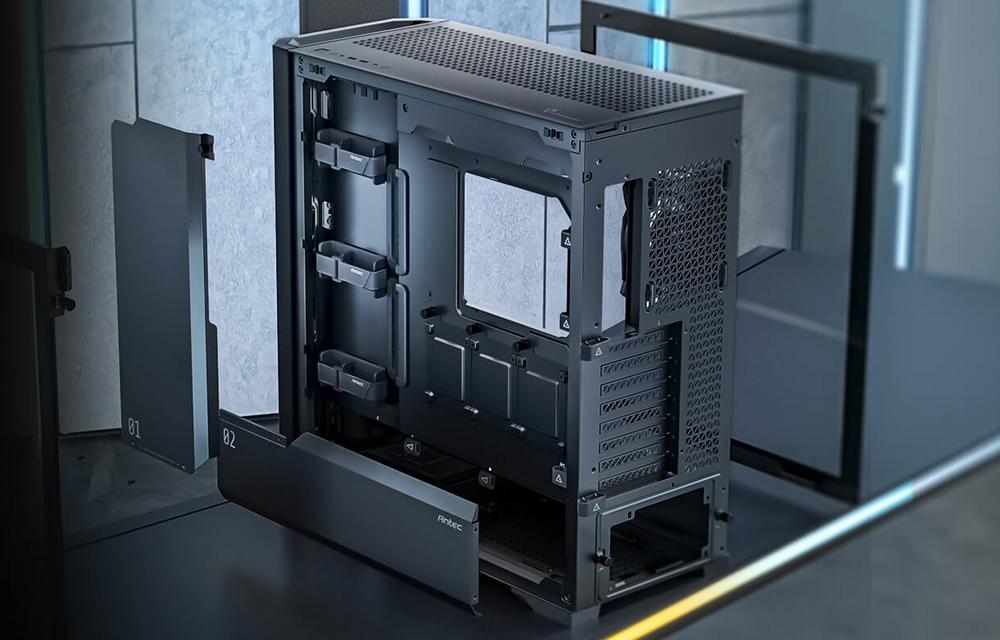 The front I/O comprises USB-A 3.0, one USB-C 10Gbps, a headphone combo jack, plus a display and its dedicated control button that can switch between CPU and GPU temperatures, assuming Antec's iUnity app is installed.

It's just a shame this display is facing upward, meaning if the chassis is placed on a desk, it won't be visible unless you are (the basketball player) Sun Mingming. With that said, this choice is understandable, since putting it facing the user would require a reworked façade, and thus new manufacturing tools for a feature that will not be available in all Antec cases.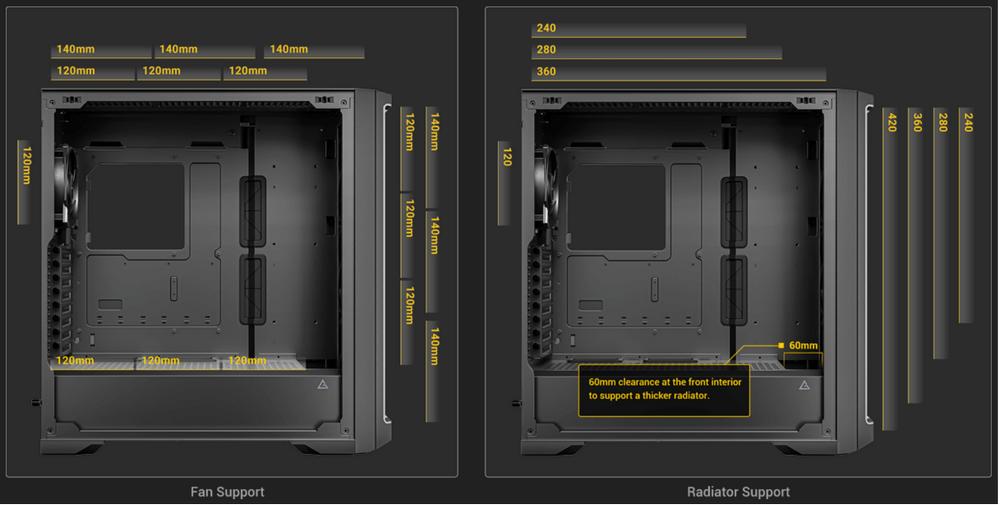 Antec includes four 30mm-thick Storm T3 PWM fans – three 140mm in the front and one 120mm in the back. This leaves space for six additional fans – three 120/140mm on the top plus three 120mm on the bottom. Hardware will clearly not starve for air inside this tower. As for radiators, this case can house up to 420mm in front with 60mm of thickness clearance, 360mm on top, and 120mm on the rear. All smaller variants are obviously compatible, too.
The Performance 1 FT has a large cable-routing channel behind the motherboard tray, with a bunch of Velcro straps and two covers to hide the cable mess of those too excited to test their newly-built machines – important as both side panels are from glass. Keeping with the management, this chassis also offers two straps near the I/O shield, handy to route all cables in a single lump.
And the best part in all of this, the Performance 1 FT is priced at $159.99 on Amazon US, backed by a two-year warranty. An excellent deal.