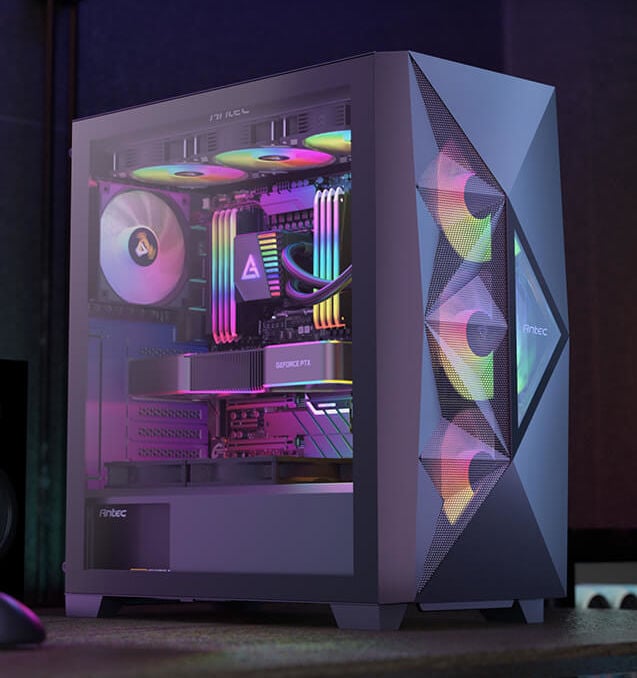 Industry veteran Antec has unveiled a new mid-tower chassis capable of holding nine fans.
Building on the foundations of its predecessors (DF600/DF700), the 'new' DF800 Flux features a redesigned mesh frontage to filter dust and boost airflow. The case can accommodate up to nine fans, five of which come preinstalled as standard; three 120mm aRGB fans in the front, one on top of the PSU cage and lastly one rear exhaust, all controllable using the built-in hub.
Having all these fans from the get-go adds some value for those seeking lots of RGB without the added expense. Out-the-box airflow ought to be sufficient, yet there's room for three 120s or two 140s up top, if you plan to add a liquid cooler.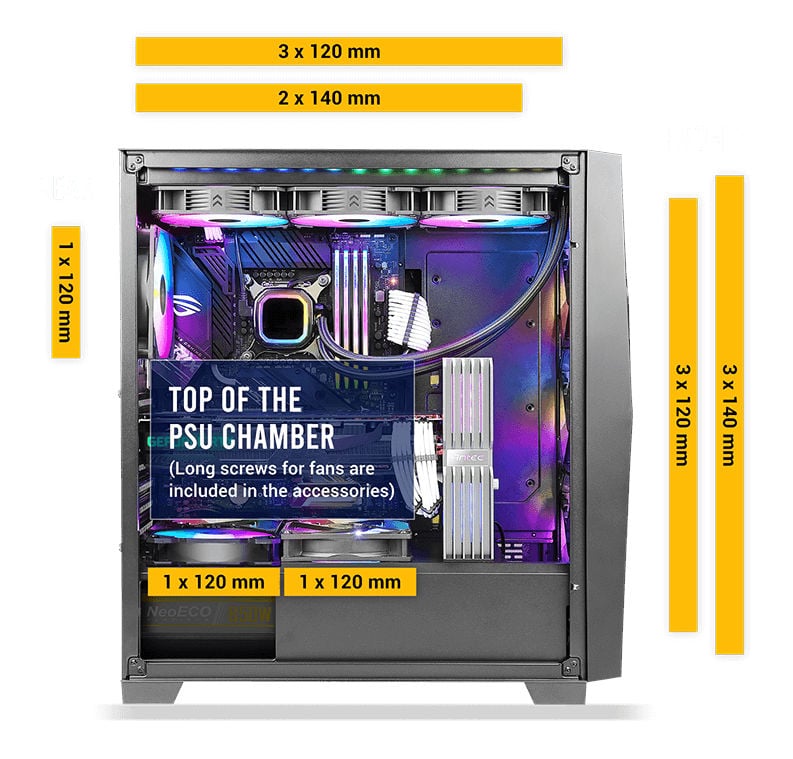 The DF800 Flux measures 479mm x 220mm x 488mm and weighs 8.7kg. It is compatible with ATX, micro-ATX or mini-ITX motherboards and features six storage bays; three 3.5in HDD drive cages (convertible to 2.5in) plus three 2.5in SSD mounts on the back of the motherboard tray. Clearance for cable routing and management also appears decent.
Video cards have up to 405mm of room available, CPU air coolers are limited to 175 mm in height, while maximum PSU length is 205mm. Three dust filters should help keep your hardware clean to look at through the tempered glass side panel, plus two USB 3.0 and one 3.5mm Mic/Audio jack takes care of I/O.
There's no USB-C, sadly, but the DF800 Flux could be useful for a budget build. Early retail listings position the case at around €93 and it comes with a two-year warranty as standard.