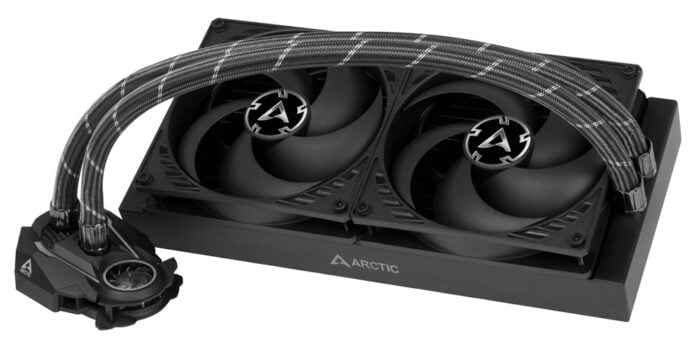 Arctic is warning of a potential issue affecting its popular line of Liquid Freezer II all-in-one CPU coolers.
Having discovered the flaw during routine quality checks, the Swiss-founded company states it is "committed to serving this community with honesty and transparency," adding "it is our duty to inform you of a potential issue."
We would hope so, as the fault could be ruinous for a product typically featured in high-end PCs. According to Arctic, the gaskets on units manufactured between May 2021 and March 2022 were improperly vulcanised, causing an unexpected chemical reaction at the root of the problem.
"This reaction may lead to sulphur residue and copper plate deposits. If this has happened, it can lead to a reduction in cooling performance and potential loss of cooling liquid," said the manufacturer in a statement.
The severity of liquid loss hasn't been clarified, but customers have every right to be concerned. Arctic's own guidance suggests "there is no reason to panic," only to then recommend "all affected coolers are serviced as soon as possible."
A form on the Arctic website can be used to check if your Liquid Freezer II is affected, and if so, customers will be offered a choice of repair paths. Those willing to carry out a DIY repair are being sent a service kit consisting of copper plate, gasket, MX-5 paste, additional coolant and screws.
Sound a little beyond your expertise? Or failing to see why you should have to dismantle an all-in-one whose key selling point is ease of use? Arctic is allowing customers to send faulty products in for service, but warns "you will have to do without your Liquid Freezer II for a few weeks, depending on the destination."
Despite the transparency, a second fault this calendar year isn't a great look for products whose reliability is paramount. Back in January, Arctic identified faulty batches of its flagship MX-5 Thermal Compound.