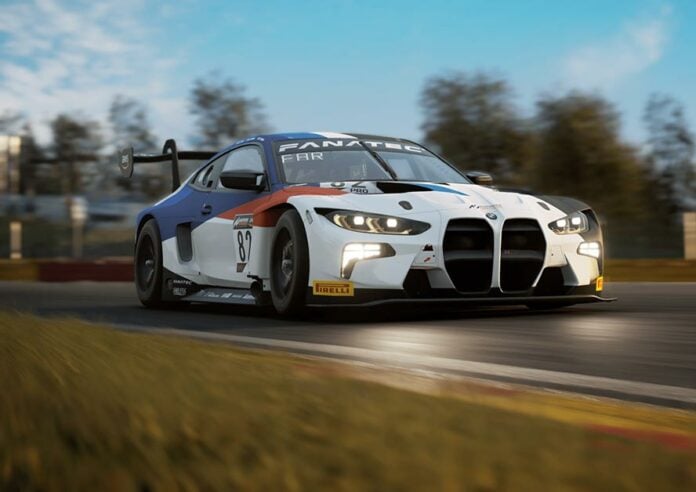 505 Games has announced Assetto Corsa Competizione (ACC) PC update v1.8. Existing owners can grab the update for free now, via Steam. The update is quite a significant one, including new features and lots of gameplay changes, as well as tweaks to the UI, physics, and controls. However, the headlining change for PC enthusiasts is probably the potential framerate boost afforded by the choice of Nvidia DLSS 2.0 and AMD FSR technologies.
According to the patch notes, ACC has transited to Unreal Engine version 4.26.2. This change might have something to do with the sudden ability for the game to play nicely with the advanced scaling technologies from the green and red teams. Earlier this week, in Wednesday's edition of The Roundup, Club386 noted that an Unreal Engine plugin for AMD FSR had become available (though we are sure 505 Games would have early access to such tools).
Promise of higher frame rates
In the latest update, 505 Games notes that users can use AMD's or Nvidia's scaling tech in Triple Screen and VR rendering modes. It has smartly included some in-game help texts on the Video Options page, for gamers to learn more about the functionality of each method's respective sampling, antialiasing and sharpening solutions. Gamers are warned not to switch out the Nvidia DLSS .DLL file for a "newer" one, as a custom version of the DLSS has been crafted by the developers.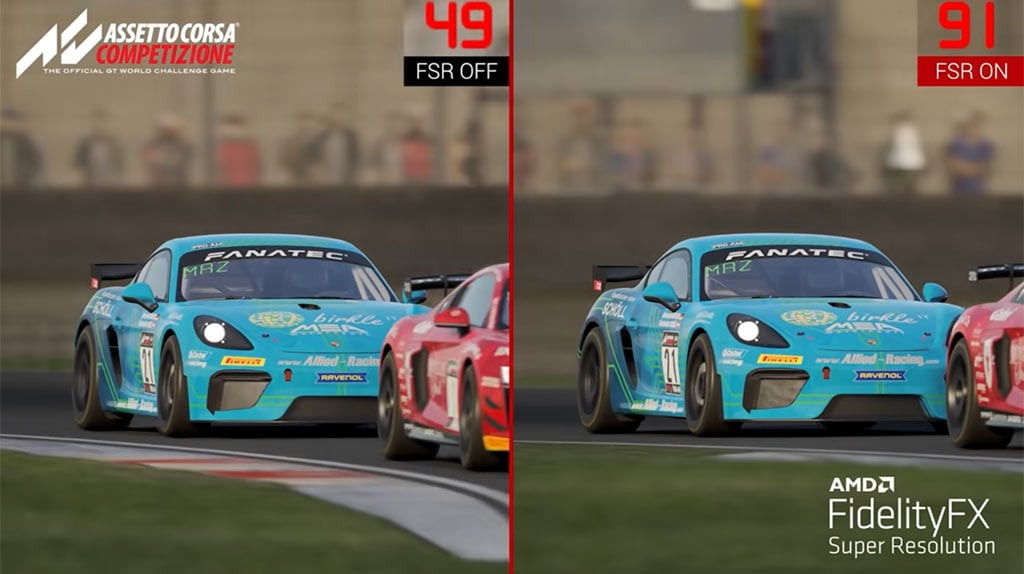 On the topic of improved graphics, 505 Games has also implemented Temporal Antialiasing Gen5 option support. The release notes say that this is "offers improved aliasing and clarity at a moderate performance cost." Antialiasing Gen5 is optional over the existing TAAgen4 and KTAA implementations.
Games aren't all about visuals, of course, so the update includes a long list of gameplay tweaks to improve the fun. 505 Games has added an Open Season, merging all game content into a sandbox season featuring grid customisation. There are many gameplay, race setup, and balancing tweaks too.
Last but definitely not least, with the continuation of the provision of bonus content for the 2021 season, an all-new BMW M4 GT3 is available to drive. Check out the lush video above, to see it in some track action.