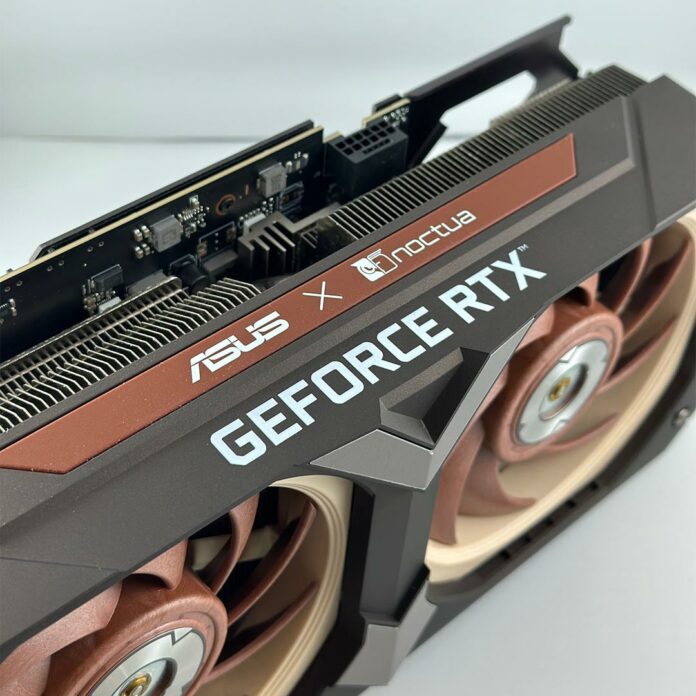 Turns out graphics cards have something in common with the MonsterVerse; just when you think they can't possibly get any bigger, another absolute beast is unearthed.
This time it is Asus and Noctua who are pushing the limits with a GeForce RTX 4080 Noctua Edition that occupies a whopping 4.3 slots. Noctua's award-winning cooling was first extended to graphics cards in 2021, with a similar-looking RTX 3070 special edition, before making its way to RTX 3080 earlier this year.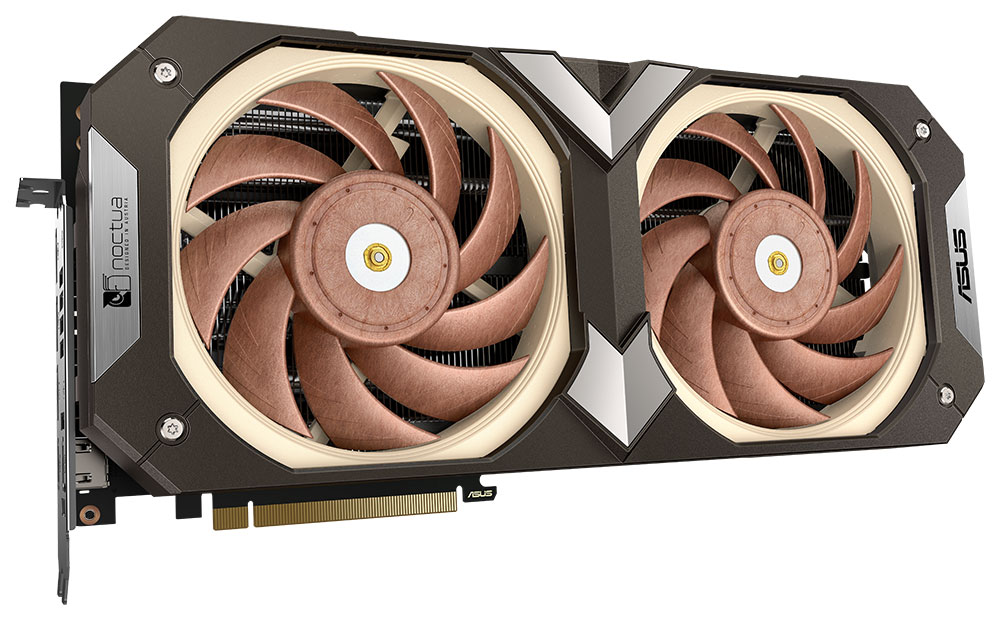 An RTX 4080 model is no surprise, but given how capable the cooler has proven to be in the past, we do feel as though there's scope to aim higher. An RTX 4090 Noctua Edition would be so very tempting, and we imagine folk would be queuing around the block if it happened to be a chromax.black variant.
As things stand, it's a familiar brown-and-beige colour scheme that will continue to divide users. Look past that and you have a custom-built vapour chamber and eight heat pipes residing below dual 120mm Noctua NF-A12x25 fans . It's a gargantuan cooler, and Asus reckons it to be "the quietest air-cooled RTX 4080 on the market," with core temperature peaking at just 61.7°C.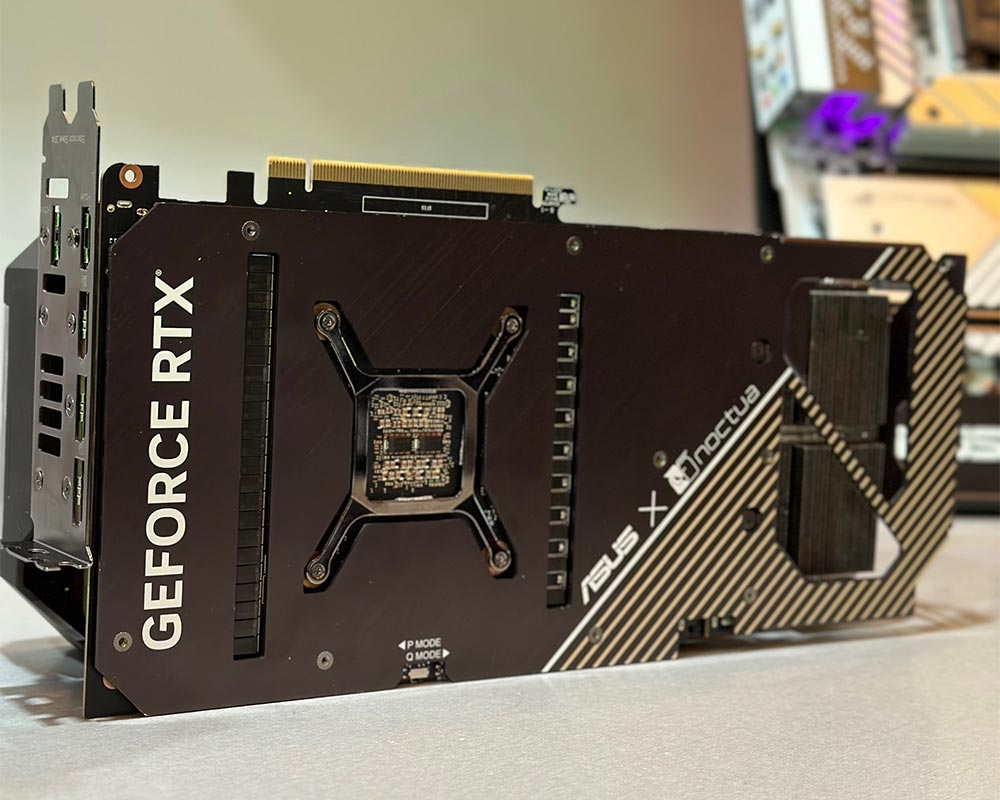 Mum's the word on pricing – hint: it won't come cheap – and though Asus isn't yet revealing full specifications including shipping clock speeds, we do know the card will feature a dual BIOS as standard and, going by the pictures, no superfluous RGB lighting.
Display outputs have also been tweaked, with Asus favouring dual HDMI alongside the customary three DisplayPort, and of course, the card shroud has been coloured brown to blend in with Noctua's distinctive colour scheme. The official model number is RTX4080-O16G-NOCTUA and you can expect availability in the coming months.