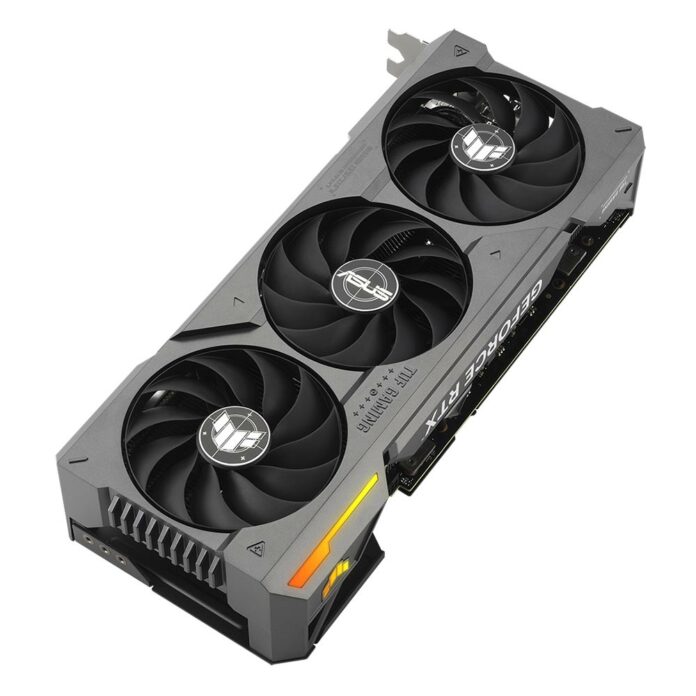 Now that Nvidia's GeForce RTX 4070 Ti is official, add-in-board partners are lining up to present their wares. Asus is naturally hoping to lead the pack with two models arriving under the ROG Strix and TUF Gaming umbrellas.
What's interesting and perhaps not all that surprising is that both variants are whoppers. The ROG measures 336mm in length and is officially classed as 3.15 slots thick, while the TUF is a tad shorter at 305mm but occupies 3.25 slots.
You might be wondering why x70-class GPUs need be this big, but spare a thought for the manufacturers. It wasn't long ago that the AD104 chip was being classed as a premium RTX 4080 12GB at £899. That was the brief, and Nvidia's rebranding exercise has evidently left partners with big cards impersonating an RTX 4070 Ti. This is a GPU that could quite easily fit into dual-slot or even mini-ITX form factors, but whether or not any AIB takes the effort to rework designs remains to be seen.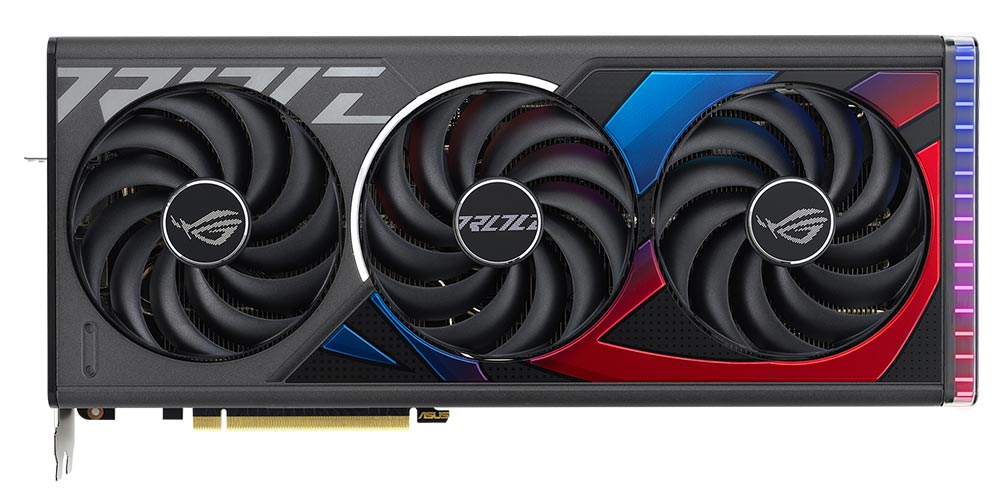 The other major question mark is pricing. While a £799 RTX 4070 Ti sounds more attractive on paper, we suspect Asus will struggle to get close to that mark with its flagship ROG Strix design, and others will face similar challenges amid tight margins. Suprim X, GameRock, etc. are all bound to carry a premium, and we wouldn't be surprised to see some RTX 4070 Ti models getting close to the £1,000 mark, which is RX 7900 XTX territory.
Still, if there's room in your chassis, a big card should mean excellent cooling. Asus reckons the ROG Strix RTX 4070 Ti will push 31 per cent more air than its RTX 3080 predecessor, with minimal noise and lower power limits. There's also a dual BIOS switch for those inclined to tinker, and all the ROG Strix embellishments you'd expect are present and accounted for. These incluse Aura Sync aRGB lighting and a pair of FanConnect II headers for GPU-synchronised case fans.
TUF Gaming will be the one to go for if the price is right, and Asus's second-rung model maintains a dual BIOS switch. Both cards also feature a backplate as standard, but there's no word on out-the-box frequencies just yet.
RTX 4070 Ti performance results are due later this afternoon – stay tuned for those – and keep a close on your favourite retailers to see which cards manage to hit (or get close to) Nvidia's advertised £799 fee.