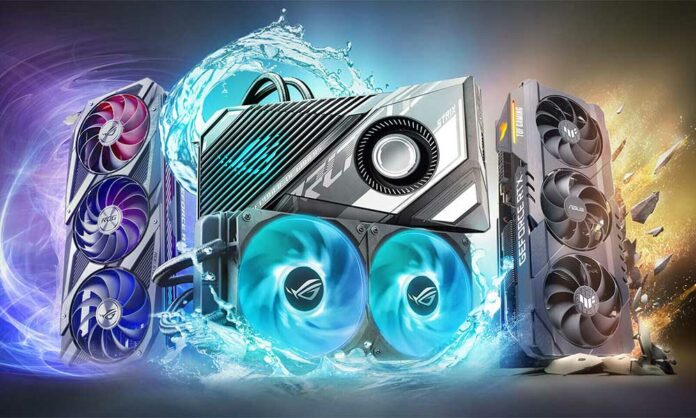 Will component prices ever return to normal? That's something PC gamers have been pondering for quite some time, and Asus reckons the answers are coming sooner rather than later.
One of the world's biggest producers of graphics cards, the Taiwanese firm has announced plans to cut the cost of its GeForce graphics cards by as much as 25 per cent. The move comes in response to the USA lifting tariffs on Chinese imports, with Asus claiming it will be "among the first to pass these savings on to its consumers."
"Lower prices will affect entry level GeForce RTX 3050 and RTX 3060, mid-range RTX 3070 and high performance RTX 3080 and RTX 3090 graphics cards," said the company in a statement.
Those keeping a close eye on GPU prices are advised to expect up to a 25 per cent decline on various models throughout spring, although exact price tags haven't been made available. Whether or not the savings will extend to Europe remains unclear, and there is no mention of AMD Radeon products seeing similar cuts.
The surprise announcement comes from a premium manufacturer typically associated with some of the dearest GeForce products, yet in this industry, if Asus moves first, others tend to follow. Club386 reported on tumbling GPU prices earlier this month, and this latest announcement is further evidence of light at the end of the tunnel.
Don't get carried away just yet, mind. It's up to retailers to pass on the reduced buy-in cost – something that hasn't happened often enough in recent times – and if GPU prices do in fact fall by the quoted amount, what's to stop scalpers from emptying the shelves all over again? We're not out of the woods yet, but chalk this up as another step in the right direction.