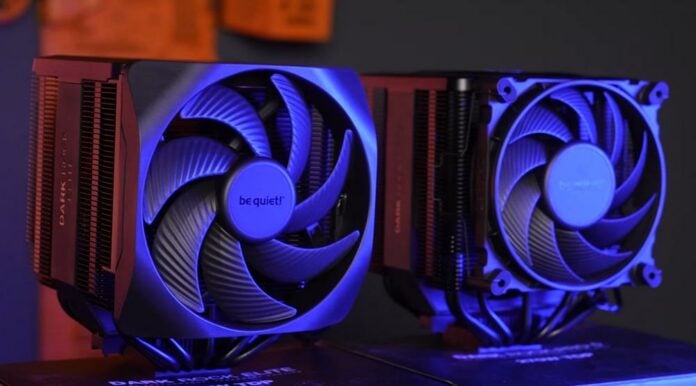 be quiet! has unveiled the Dark Rock Elite and Dark Rock Pro 5 CPU air coolers, boasting impressive performance and noise claims.
Sharing a similar heatsink design, these dual tower coolers measure 145mm (L) x 136mm (W) x 168mm (H). However, the Elite tips the scale at 1.34kg thanks to dual 135mm Silent Wings fans. The Pro 5 instead weighs 1.29kg, owing its lighter form to a smaller 120mm spinner at the front.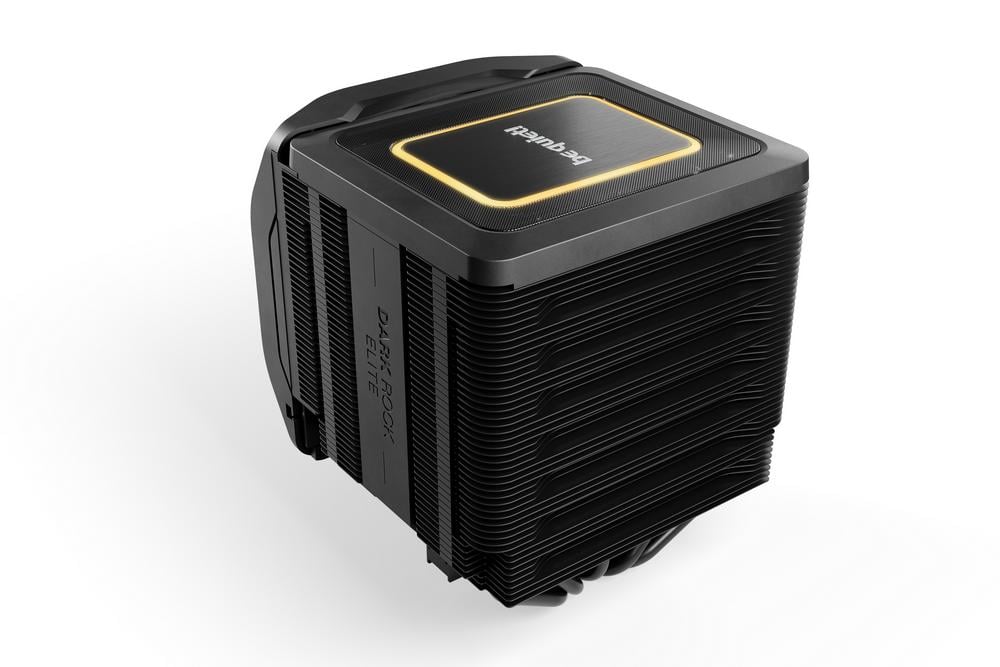 Succeeding the Dark Pro 4, be quiet! says the Elite and Pro 5 surpass the performance of their 2018 predecessor with a 280W and 270W rating, respectively. With this update, the brand aims to improve performance while keeping things compatible and easy to use. Plus, there's a pinch of RGB for some flair.
Both feature a speed switch offering a choice between performance and silence without requiring any software or BIOS configuration. The fans ramp up to 2,000rpm on the Elite cooler using performance and limit to a quiet 1,500rpm using silence. Meanwhile, on the Pro5, the frontal 120mm and central 135mm fans spin at 2,000rpm / 1,700rpm using the former or 1,500rpm / 1,300rpm with the latter.
Using quiet mode, the Elite reportedly hits 11dBA at half speed and 25.8dBA at max, while the Pro 5 hits 8.9dBA and 23.3dBA. Switching to performance sees noise jump to 35.4dBA on the Elite and 32.3dBA on the Pro 5 – both acceptable levels. And good old PWM control is still available for those who like manually tweaking their fan curves.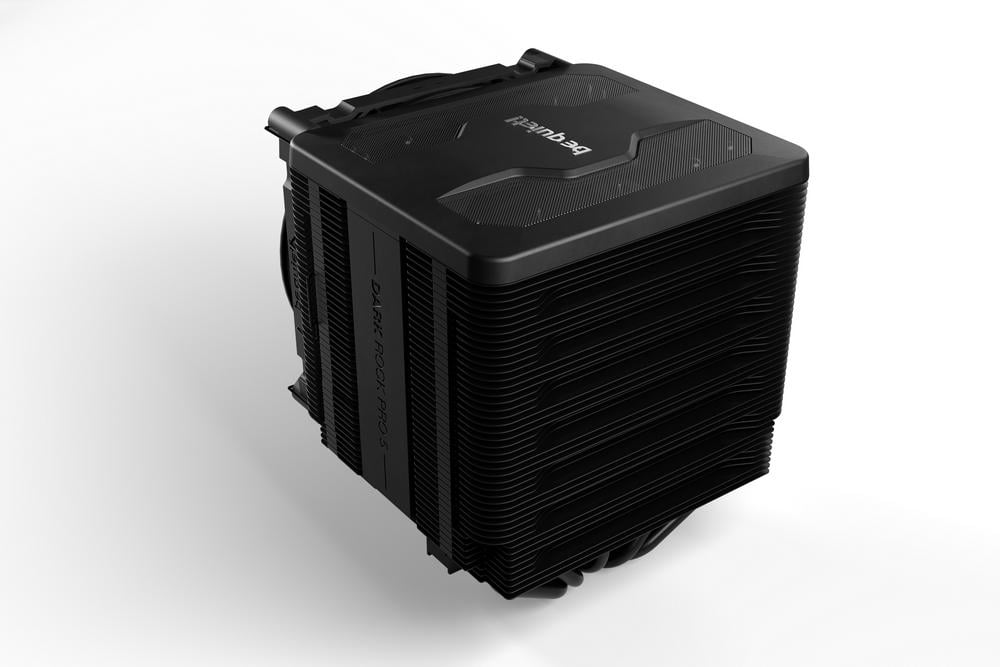 To maintain wider compatibility, these coolers have an asymmetric seven heatpipe layout, leaving more room for the heatsinks on motherboard VRMs. And, for RAM support, the Dark Rock Elite has a five-step rail system on the frontal fan, so you can install up to 63.3mm tall memory modules – the Dark Pro 5 uses a basic adjustable metal retaining mechanism.
In addition to the framed frontal fan, the premium Dark Rock Elite also comes with a rectangular RGB strip on the heatpipes cover, controllable via the motherboard.
Both models support Intel's LGA 1700 / 1200 / 1150 / 1151 / 1155 plus AMD's AM5 / AM4 sockets. The brand also indicates that both coolers are compatible with traditional and liquid metal-based thermal pastes.
Backed by a three-year warranty, the Dark Rock Elite and Dark Rock Pro 5 will be available starting October 24 at $114.90 / €114.90 / £109.99 and $99.90 / €99.90 / £99.99, respectively.