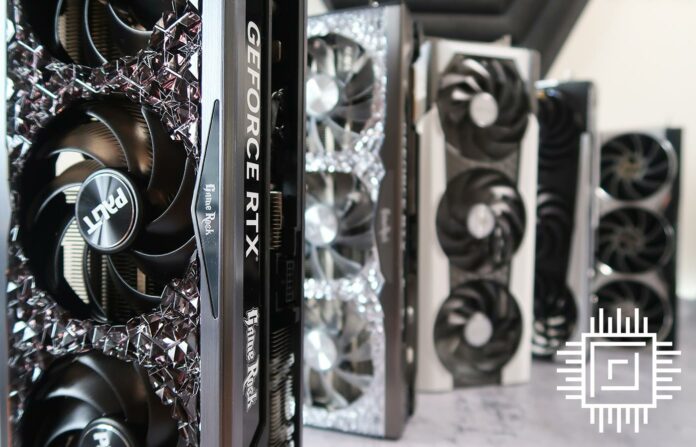 The world of discrete PC graphics cards has been upended in recent years through a lack of supply caused by the pandemic and, up until recently, incredible demand instigated by cryptocurrency miners further strangling retail availability for financial gain. Both issues have eased considerably, leading to most graphics cards available in wholesome quantity.
Choosing the best GPU is no easy task as inflated prices remain present. Nvidia GeForce and AMD Radeon dominate the market, despite Intel entering the market with Arc graphics cards last year, and users browsing the second-hand market risk running into cards that were once used solely for high-stress mining.
It's a minefield out there, if you'll excuse the pun, yet no new build feels complete with a discrete card in tow. For those ready to take the plunge, some graphics cards are more compelling than others, better able to tie performance, features, energy efficiency and value into a neat package.
Without further ado, here are five graphics cards worth considering in early 2023.
1: Nvidia GeForce RTX 4090 24GB
The best graphics card, period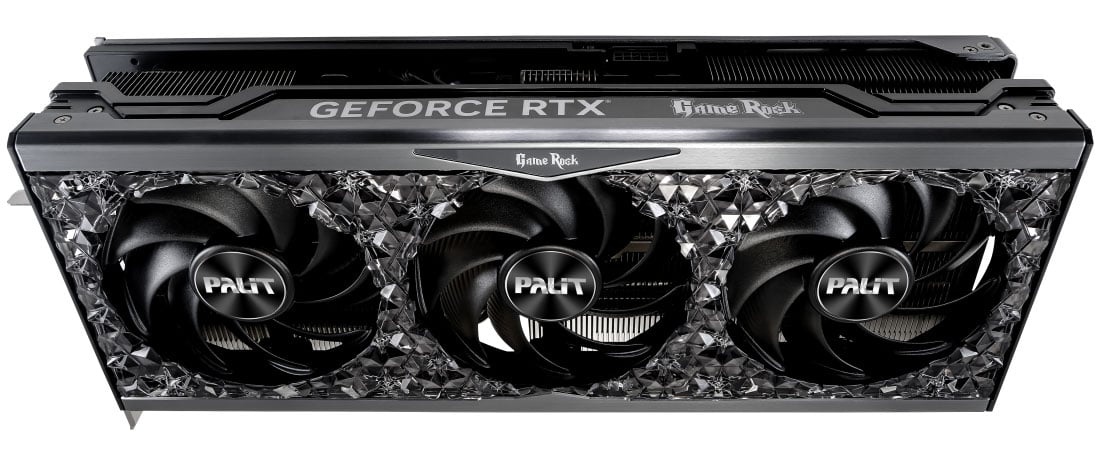 Launched in October 2022, the Nvidia GeForce RTX 4090 heralds a new era of high-performance cards powered by a forward-looking Ada Lovelace architecture. Built on a 4nm process and packing a whopping 76.3 billion transistors, the GPU's defining characteristic is it's insanely fast.
Beating literally everything else into submission, RTX 4090 bombards the benchmarks and delivers true 4K120 potential. Such supremacy naturally attracts a hefty premium – cards typically retail for ~£1,700 at the time of writing – but there is no better option when building the ultimate PC.
Partner cards are in plentiful supply, ray tracing performance remains best in class, and when you add the potential of DLSS 3, framerates in the most demanding games begin to soar. Fair play to those who can afford it.
---
2: AMD Radeon RX 7900 XTX 24GB
The best card for around £1,000

Fighting fire with fire, AMD's retort to Nvidia Ada Lovelace is an RDNA 3 architecture that overcomes the considerable engineering challenge of building chiplet-based graphics cards.
The end result is an innovative and super-fast GPU that's designed to undercut the competition on price. True, the Radeon doesn't do ray tracing as well as rival GeForce cards, and you lose out on DLSS 3 smarts, yet if pure rasterisation is high on your list of priorities, 7900 XTX is the best that Team Red has produced.
4K60 is well within the card's remit, 24GB of memory adds an element of future proofing, and partner cards such as the Sapphire Nitro+ are truly top notch.
---
3: Nvidia GeForce RTX 3060 Ti 8GB
The best card for most people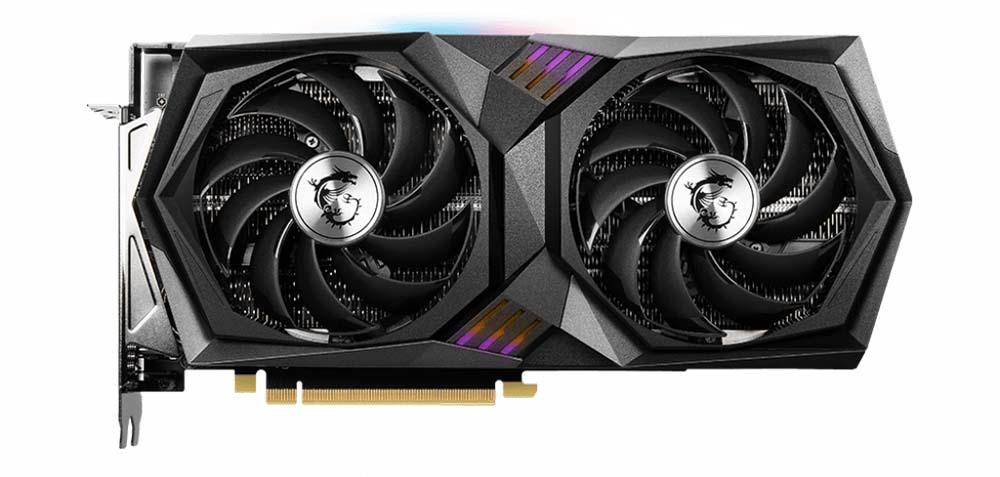 Hewn from the last-generation Ampere architecture, Nvidia introduced the GeForce RTX 3060 Ti 8GB in December 2020 and sensibly used a smaller, more efficient die to build a card that appeals to the masses.
Intelligent implementation decisions provide RTX 3060 Ti with a solid mix of attributes for high-quality gaming at either FHD or QHD resolutions, and the continual advancements in both hardware ray tracing and software support mean this GPU is capable of rendering super-accurate lighting without bogging down the framerate. In fact, we wouldn't invoke RT with a lower-specification GeForce.
There's more to like, too, as the 200W power budget enables small and quiet cards to be produced, most featuring a single power connector for that super-tidy build. It's once again possible to purchase RTX 3060 Ti for under £400, and it makes for an excellent candidate in, say, a £1,000 PC base unit or if upgrading from a three-year-old card.
---
4: AMD Radeon RX 6700 XT 12GB
The best bang for buck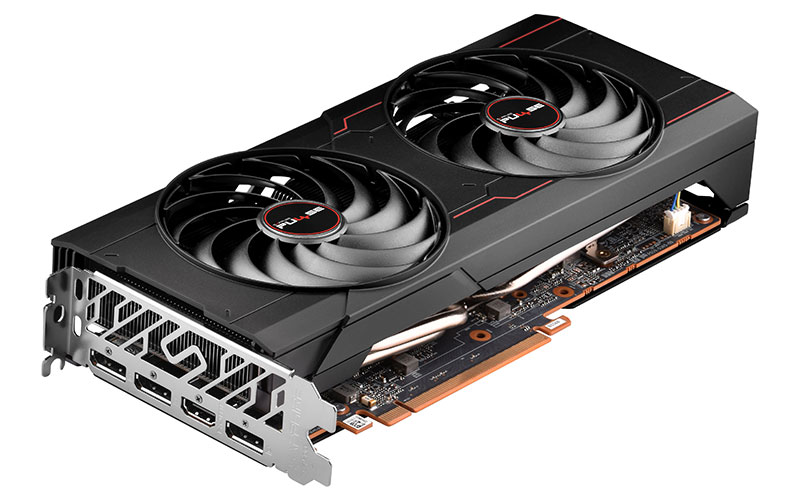 Where there's a GeForce, there tends to be a Radeon. Providing stern competition to the aforementioned RTX 3060 Ti, previous-generation RX 6700 XT continues to serve as an attractive destination, particularly with cards now available from £379.
Ray tracing isn't a strong suit – the rival GeForce has the upper hand in that department – yet the Radeon carries a 50 per cent bump in onboard memory, which can prove beneficial when upgrading from FHD 1080p to QHD 1440p.
With the current generation continuing to focus on the high end, RDNA 2 isn't going away anytime soon, and RX 6700 XT remains a fine choice that won't break the bank.
---
5: Nvidia GeForce RTX 3070 Ti 8GB
The best card for under £600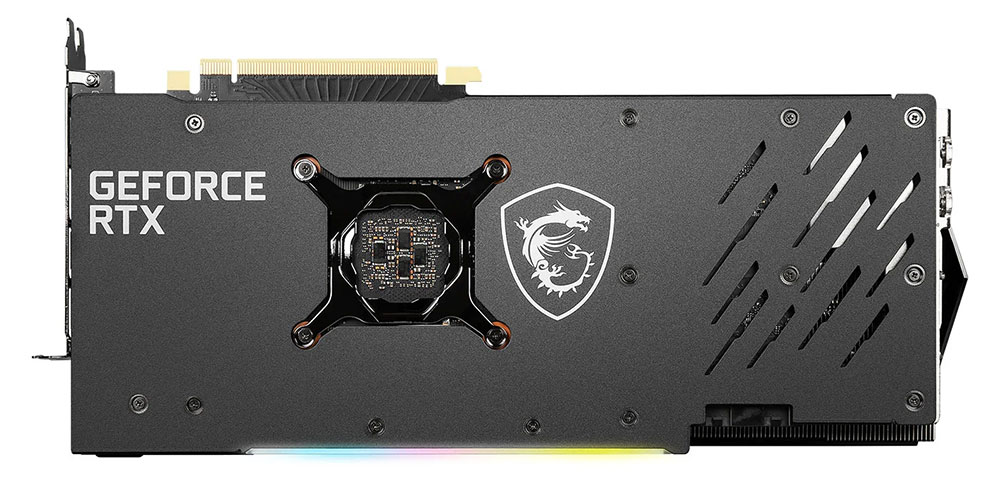 It's no surprise to see another Nvidia Ampere-based graphics card make the top-five cut. Neatly bisecting RTX 3080 and RTX 3060 Ti in the GeForce pecking order is RTX 3070 Ti.
Nvidia builds this particular model by wringing more performance out of the GA104 die also present on GeForce RTX 3060 Ti. In-game framerates go up by approximately 20 per cent, helped by having more shader, Tensor and RT cores at its immediate disposal. What this means in practice is a card primed for a great gaming experience at an increasingly popular QHD resolution. Think of it as an RTX 3060 Ti on steroids.
It's a shame Nvidia hasn't provided RTX 3070 Ti with a 16GB frame buffer, and that's our only note of disappointment in what is another excellent GPU offering console-beating performance. Prices falling below the £600 mark add to the attraction, but if there's further room in the budget, current-gen GeForce RTX 4070 Ti and Radeon RX 7900 XT could be worth a look.
---

Though latest-generation graphics card pricing remains a sore point for most PC gamers, there are decent choices in the premium and mid-range segments. The same cannot be said for entry-level cards, however, as the performance-to-value ratio is nowhere near as good; the sub-£300 market is in dire need of new blood.
All things considered, we believe you simply cannot go wrong if choosing any of the above graphics cards, and all five will provide a great gaming experience at specific resolutions.