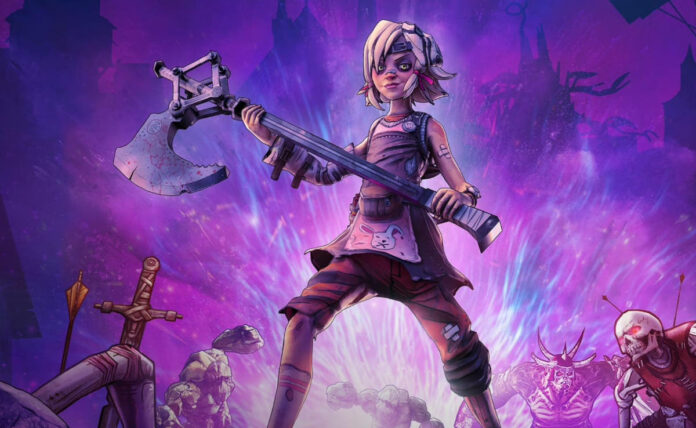 Swedish-based conglomerate, Embracer Group, is reportedly considering selling off Gearbox Software, the makers of popular looter-shooter franchise Borderlands. This follows the shutting down of Saints Row developer Volition after the company announced a major company-wide restructuring due to a $2 billion investment deal that failed to materialise late last year.
According to Reuters, Embracer allegedly received interest from a number of third parties and is working with Goldman Sachs and Aream & Co. to work out a potential sale. Though the holdings company is still considering its options, and no sale may come at all.
Confirming this sentiment, Gearbox emailed a number of employees regarding the situation, reiterating that while the Borderlands studio is currently being shopped around by Embracer, a specific course of action is yet to be decided.
"The base case is that Gearbox remains a part of Embracer," reads the email sent to staff by Chief comms officer, Dan Hewitt. "However, there are many options under consideration, including Gearbox's transfer, taking Gearbox independent, and others. Ultimately, we'll move ahead with whichever path is best for both Gearbox and Embracer."
"Nothing has been decided yet," Hewitt adds, "but there will be a lot of speculation in the coming weeks." Interesting to note that the studio might consider going fully independent, and seeing as it has a long standing relationship with publisher 2K, perhaps its parent company Take-Two Interactive might foot the bill? Pure speculation, of course.
Embracer officially acquired Gearbox back in early 2021 for $1.3 billion and the studio differs from Volition because its IPs remain hugely profitable. It has since released three Borderlands titles, as well as a successful spin-off Tiny Tina's Wonderlands with a possible fourth main-entry title in the works.
Embracer is also the parent company of several other major AAA developers including, Crystal Dynamic, Eidos Montreal, and THQ Nordic, though their fates have yet to be decided.