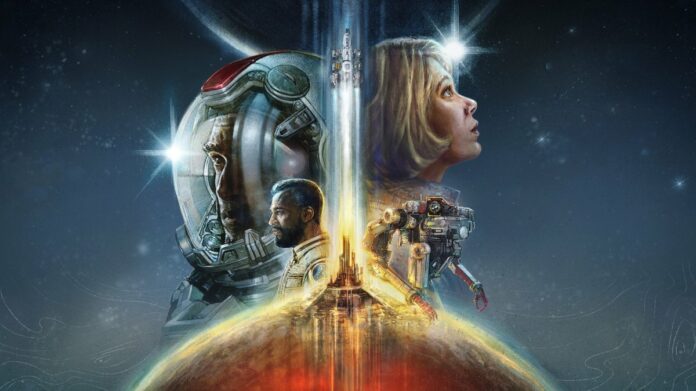 Starfield PC requirements have been revealed asking for mid-range hardware for an optimal experience.
With consoles controversially targeting 30fps, the best left to get a more enjoyable frame rate is, as usual, a PC. At the very least, players will need a Ryzen 5 2600X / Core i7-6800K processor, 16GB of memory, 125GB of SSD storage space, plus an RX 5700 / GTX 1070 Ti in order to meet the minimum requirements.
Recommended specifications are naturally a little more demanding, with the developer highlighting a Ryzen 5 3600X / Core i5-10600K processor, 16GB of RAM, 125GB of space, and RX 6800 XT / RTX 2080 graphics. Useful to know if planning ahead, though Bethesda didn't specify the target FPS of each configuration.
Looking at early gameplay presentation plus console performance, I would guess the minimum specs are for 1080p resolution at low/medium video settings, with the recommended ones pushing quality to high with a bit more resolution, both somewhere above 30fps.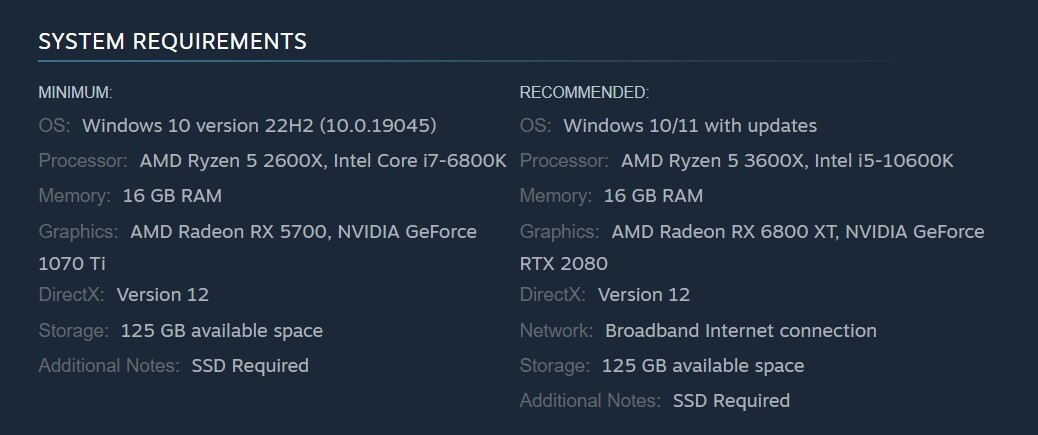 Note the spec regarding storage which says 'SSD Required'. This could be simply that HDDs will have huge loading times, but perhaps an SSD is required for the game to function correctly. Streaming the data assets of the game's massive universe will require oodles of bandwidth, and we wonder if the SSD requirement is an early sign that DirectStorage will be supported from the get go.
Also, a word on VRAM, a hot topic these days. Three out of four of the suggested graphics cards feature 8GB of memory which may indicate that at least using low settings the game is satisfied with that amount.
Not too much longer to go now. Starfield will be available on Game Pass for Xbox Series X/S, PC, and Cloud starting September 6.