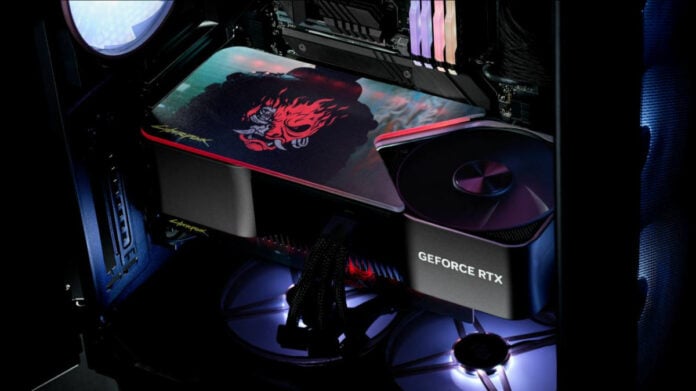 Hot off the heels of Cyberpunk 2077 Edgerunners update, the developers at CDPR and Nvidia are set to giveaway three GeForce RTX 4090 graphics cards with an exclusive Cyberpunk 2077-themed backplate.
The game has seen a resurgence in popularity since the Edgerunner Netflix anime, a faithful adaption of the neon-filled CyberPunk world centering around the story of David Martinez. The game has since totaled a peak of one million daily players as gamers return to a much-improved blockbuster.
Capitalising on the newfound success, an Nvidia collaboration offers players a chance to get hold of the GPU maker's fastest graphics card to date by discovering and grabbing a screenshot of a hidden 'code' in-game and can be won before the RTX releases on October 12.
As for the graphics card in question, it appears to be a stock Founders edition card, with accompanying backplate inspired by the main protagonist V rocking Johnny Silverhand's iconic Samurai jacket. It's not the first time the two have joined forces; Cyberpunk 2077's initial press run saw an ultra-rare RTX 2080 Ti up for grabs in a neon race-yellow custom paint job that's still highly sought after among collectors to this day.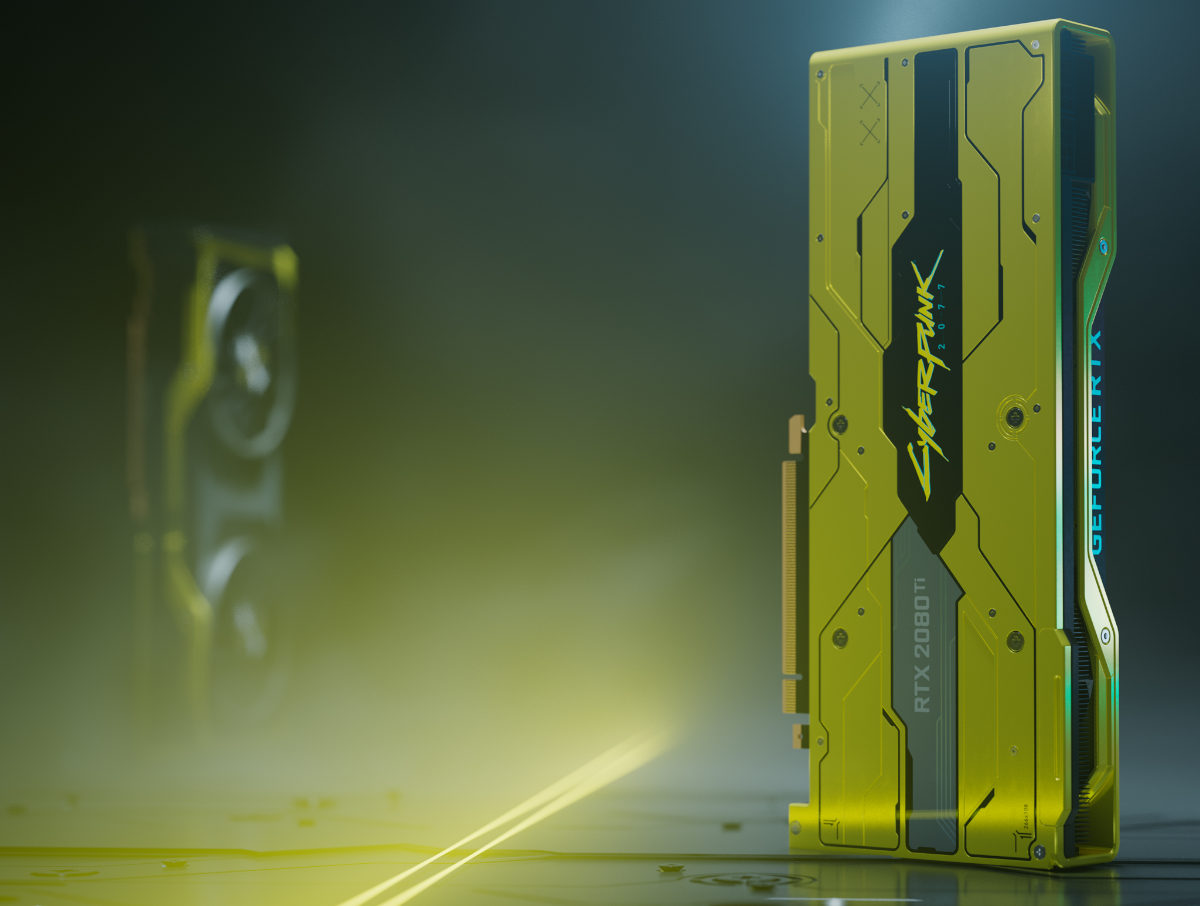 Details for the RTX 4090 challenge were released via Twitter and an accompanying blog post, though players have yet to discover what exactly the code is. Based on the first image players are assuming the code might exist somewhere in the Arasaka Tower, but there are certainly easier ways to enter a competition.
First challenge starts 26/09/2022, ends on 02/10/2022 23:59 CEST
Second challenge starts 03/10/2022, ends on 09/10/2022 23:59 CEST
Third challenge starts 10/10/2022, ends on 16/10/2022 23:59 CEST