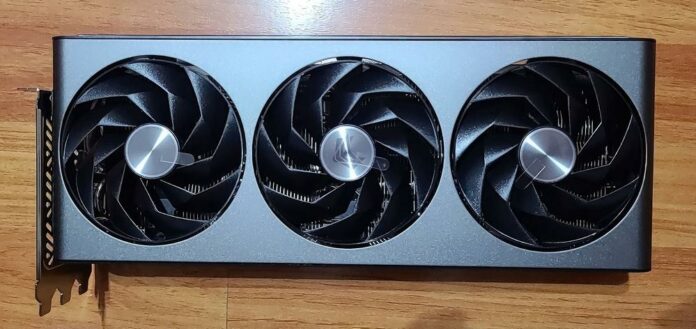 Sapphire's China-exclusive RX 7900 GRE graphics card has been pictured using the exact cooler found in Nitro+ series. Posted by @wxnod on Twitter (or should we say on X), the pictures clearly show the supposedly RX 7900 GRE rocking a triple-fan, triple-slot design reminiscent of the Nitro+ available worldwide. The GRE (Golden Rabbit Edition) cards are dedicated to the Chinese market as a celebration for the New Year, which you may have guessed is the year of the Rabbit currently.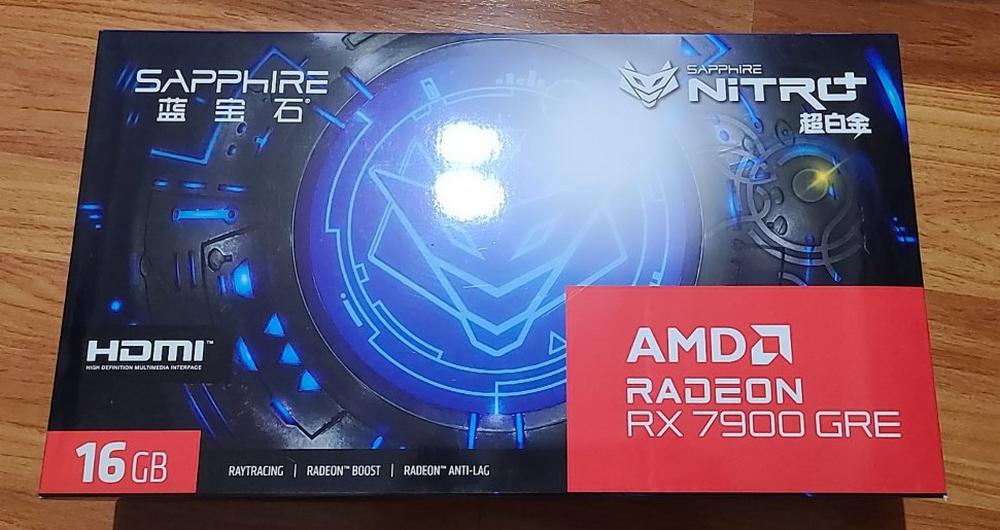 The card apparently houses AMD's high-end Navi 31 GPU boasting 84 CUs alongside 16GB of GDDR6 memory running on a 256-bit bus, so less than the 20GB GDDR6 / 320-bit bus of reference RX 7900 XT. No word about frequency and power consumption, but since memory isn't that power-hungry compared to the GPU, we assume a similar requirement. Temperatures are likely to be similar, too, so there's no change in the cooler.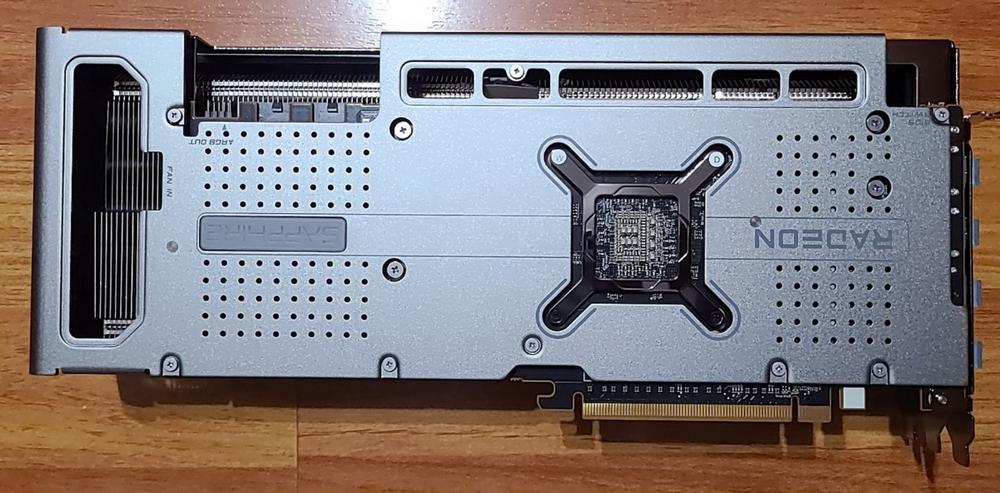 Unsurprisingly, the card arrives with two DisplayPort and two HDMI outputs, though, for some reason, Sapphire opts for a dual 8-pin power delivery system instead of the triple 8-pin found on the 'original' RX 7900 XT Nitro+ card. Also, it is unclear if this model is based on the Vapour-chamber Nitro+ or the Lite version, which uses a simpler base copper plate and less RGB bling.

This is pretty much an RX 7900 XT with 4GB less VRAM and narrower memory bus width. 16GB of memory ought to be enough for years to come, especially if playing at FHD and QHD resolutions.
And that's it; other than the GRE marking on the box, nothing seems to be shouting special edition. No golden box, or golden graphics card, and probably no golden rabbit figurines, though at least the RGB could be set to yellow/gold?
While no word is said about pricing, this one should slot right in between the current RX 7900 XT Nitro+ and the RX 7800 XT, whenever it reaches retail. That said, availability outside of China may be limited to purchases via stores like AliExpress.