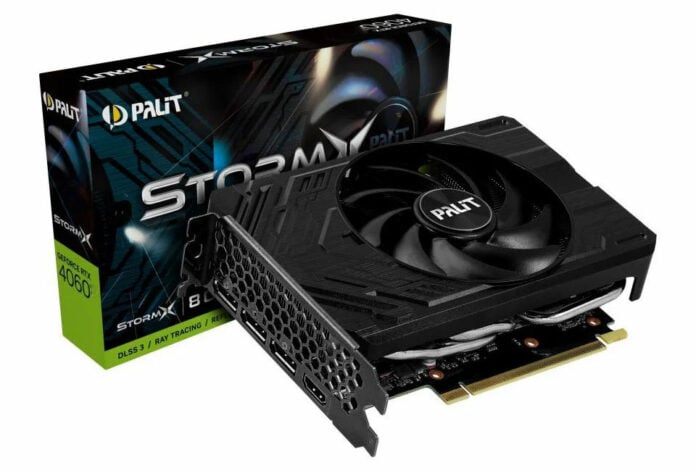 Nvidia has made the surprise decision to announce official pricing for its upcoming RTX 4060 8GB graphics card ahead of launch.
Aimed squarely at 1080p gamers and available to purchase starting June 29, GeForce RTX 4060 is a GPU many mainstream users are waiting for. Representing the cheapest RTX 40 Series offering to date, pricing starts at $299, though with no Founders Edition, it's up to AIB partners to prices competitive across the stack.
As a reminder, RTX 4060 at $299 slots in comfortably below the $399 RTX 4060 Ti, and Nvidia evidently isn't feeling too much pressure from across the way as there's no desire to match the $269 Radeon RX 7600 on price.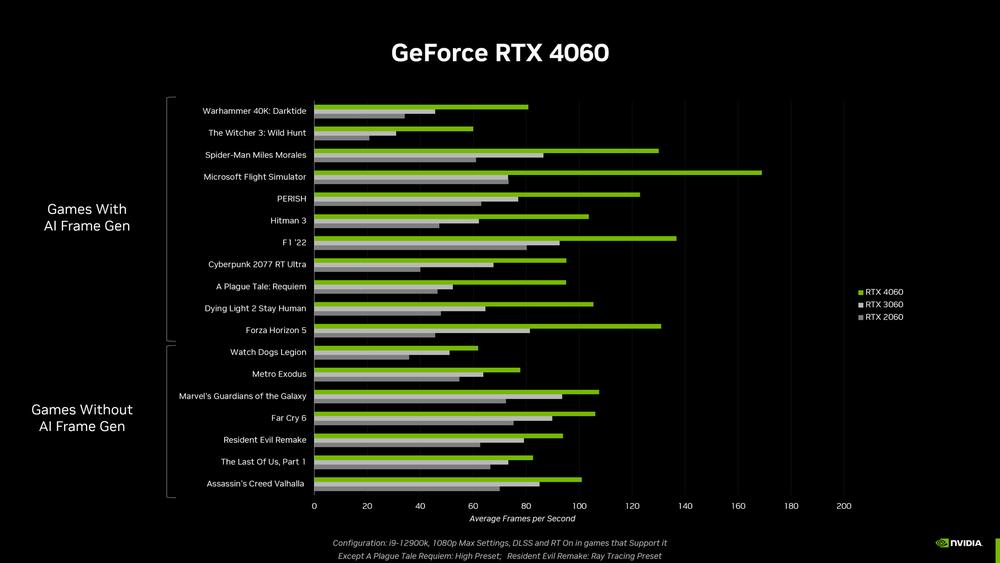 Chances are the new GeForce could become a viable purchase for a large number of 1080p gamers, provided it delivers on its promise of high-fidelity, full-HD gaming. At least with Nvidia's testing roster – which includes a variety of game genres – RTX 4060 seems to deliver around 100FPS using DLSS (and RT when applicable).
Team Green claims up to 1.7x uplift over an RTX 3060 using DLSS frame generation, or a more reasonable 1.2x without. At the same time those coming from the famous GTX 1060 can expect up to eight times more frames without even activating DLSS FG, all of this while consuming 115W, which means less heat and less fan noise. Always a good thing.
Regarding frame generation, the consensus seems to be that as long as the original frame rate is around the 60FPS mark, frame generation remains useful, since going lower tends to exacerbate latency. How well a scaled-down Ada Lovelace GPU handles frame generation remains to be seen, but we don't have to wait long for reviews to appear.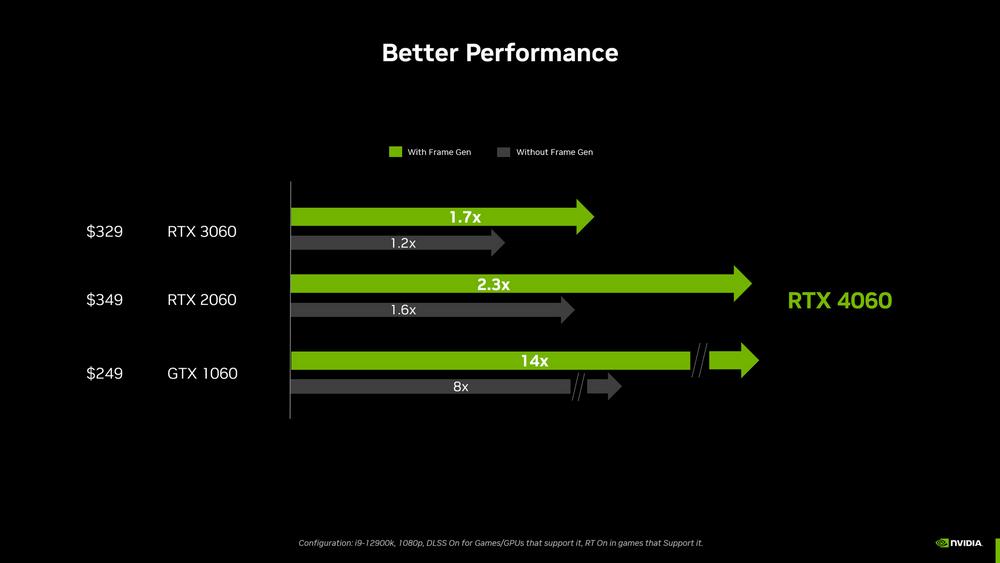 In the meantime Nvidia continues by praising the efficiency of its architecture declaring that when upgrading from an RTX 3060, RTX 4060 can save owners up to $192.79 (£151,58) in four years, assuming $0.52/kWh electricity pricing and 20 hours of gaming a week.
As always you can expect a detailed review from Club386 when time comes to help you make an educated decision before pulling the trigger. Keep your eyes peeled.