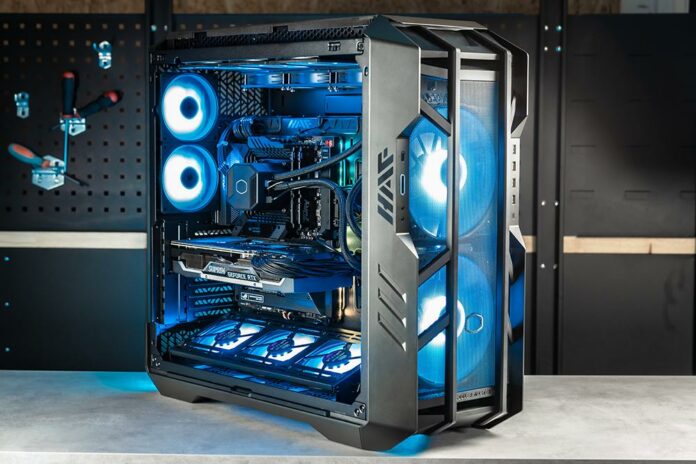 Cooler Master has announced a HAF 700 full-tower chassis featuring excellent hardware compatibility and enough cooling potential to tame your hottest configurations.
Following the release of its flagship HAF 700 Evo earlier this year, Cooler Master is repurposing the same imposing body and retooling it to get rid of any unnecessary features such as the LCD screen and second pump space. This allows the manufacturer to shave quite a hefty sum out of the final price tag, which drops from £500 for the Evo to £350 for the regular HAF 700.
With its massive 666mm (L) x 291mm (W) x 626mm (H) dimensions and 19.6kg weight, this one is clearly not the machine you're going to take with you to LAN events. On the other hand, the huge footprint allows for outstanding hardware support which includes mini-ITX, micor-ATX, ATX, E-ATX, SSI-CEB, and SSI-EEB format motherboards, up to eight expansion slots, 166mm high CPU coolers, 200mm PSUs, and 490mm long graphics cards. Basically, whatever you throw at it.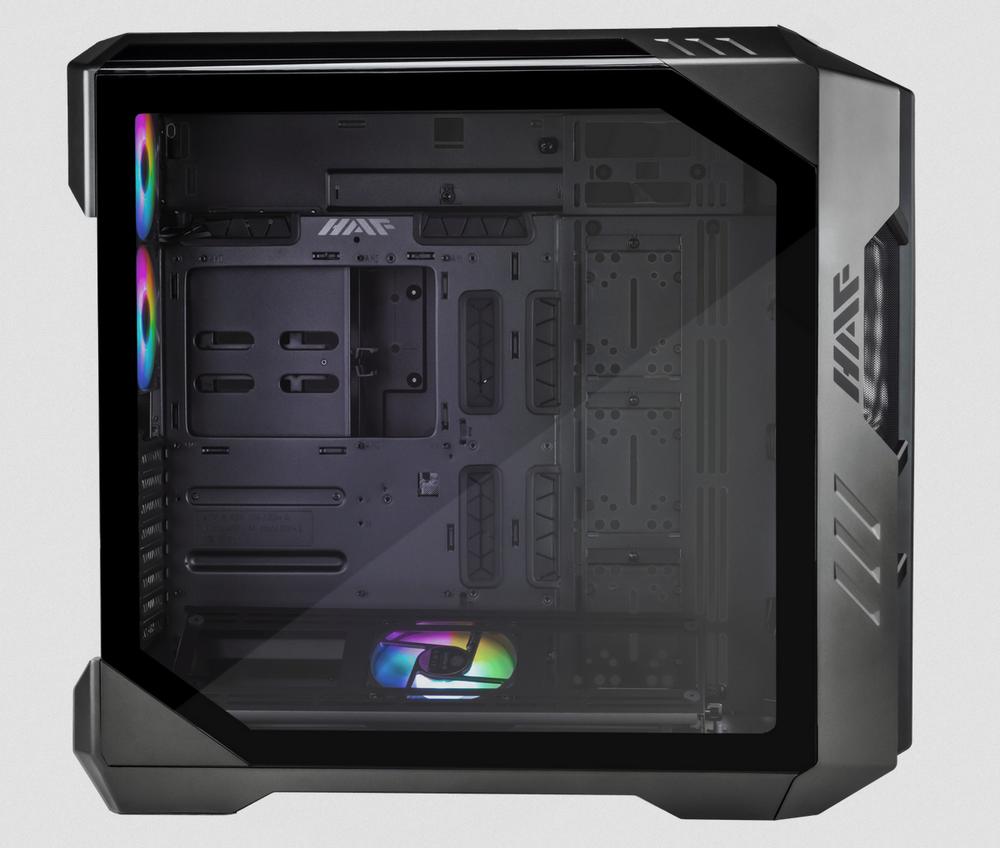 Cooling isn't forgotten, either. Inside we find spots for up to two 200mm fans in the front, two 120mm in the back, four 120/140mm in the side, three 120/140mm on the bottom – screwed to a hinge that can rotate – plus two 200mm, three 140mm, or six 120mm up top. Phew, that's a lot of airflow, anymore and the chassis may start levitating. Two frontal 200mm, two rear 120mm, and one bottom 120mm fan comes preinstalled.
Think that's enough cold air? How about cold water? Well, this bad boy has support for up to 240mm radiators in the back, 420mm on the bottom, 480mm on the side, and either two 360mm or a single 420mm up top. Needless to say, this case is meant for water cooling and in particular lavish custom loops.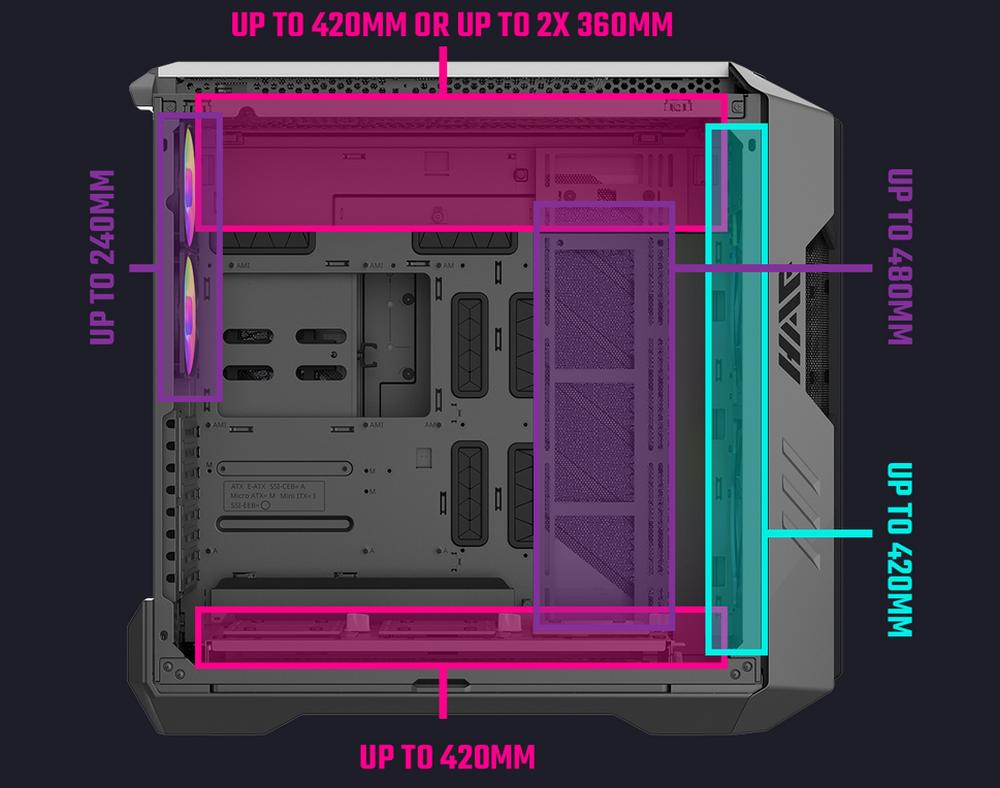 The design focuses a lot on toolless mechanisms, thus, we have thumbscrews and locking systems on the expansion slots, the nine 2.5/3.5in drive cages, and even the PSU. Easy-to-clean dust filters are dotted all around, so you can choose whatever way you like airflow to go. Maybe front exhaust in the winter if you plan on adopting an RTX 4090.
If you want to get an idea of what a build looks like inside a similar (HAF 700 Evo) monster, check out our review of the PCSpecialist Blade Ultra system. And if like me, you like to have a clear front intake but can't afford this one, the HAF 500 might be a good alternative.
For I/O there are four USB 3.1 Type-A ports, one USB 3.2 Type-C, plus two 3.5mm audio jacks (headphones and mic).
Finally, up to seven PWM fans and five aRGB devices can be hooked to the included aRGB Gen 2 compatible hub, allowing control over all fans and lighting via Cooler Master's own MasterPlus+ software.
Backed by a two-year warranty, the HAF 700 will be available to order from UK retailers starting October 2022 at £349.99.