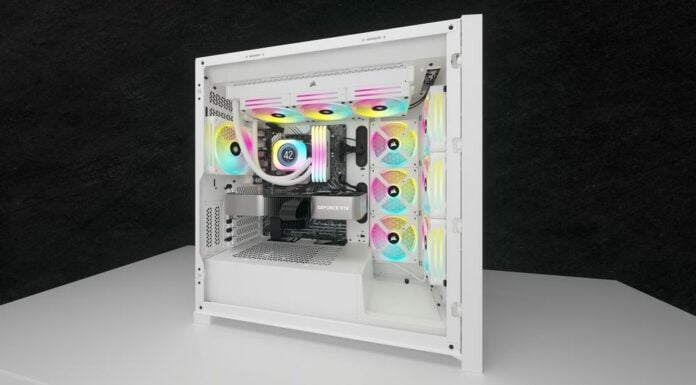 Corsair has announced the iCUE Link LCD AIO liquid cooler series featuring a 480p LCD screen for system monitoring and more.
The new iCUE Link range consists of three models, the 240mm H100i, 360mm H150i, and 420mm H170i, respectively measuring 277mm x 120mm, 397mm x 120mm, and 457mm x 140mm. All versions use 27mm thick radiators and come with a 2.1in IPS LCD screen boasting 480×480 resolution and 600nits of brightness. Your first thought might be to display system statistics, such as real-time CPU temperatures, like a mature adult. Ours is definitely to get our favourite gifs up there to use the 30fps and 24-bit colour depth to its fullest.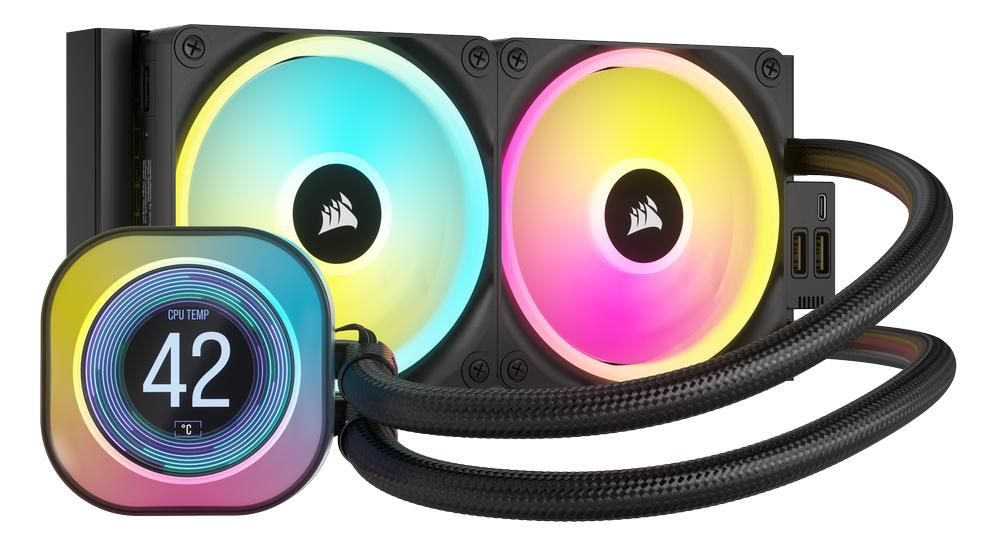 These radiators are cooled by Corsair's QX RGB fans spinning up to 2,400rpm on the 120mm version and 2,000rpm on the 140mm, supporting 0rpm mode. Each fan has 34 RGB LEDs, so you can create your own light show by synchronising all iCUE Link products. Not to forget my favourite feature: the integrated thermal prob – handy to gauge the ambient air temperature.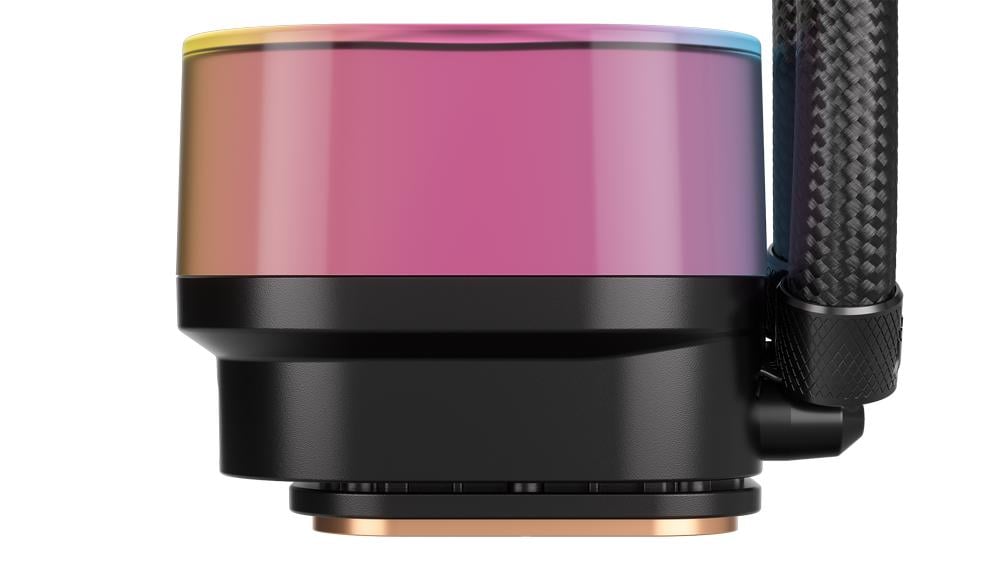 Alongside the new screen, the faceplate packs 20 RGB LEDs that help it look the part with the fans. It even connects to the water block toollessly with latches. As usual, the CPU block houses a pump, accompanied by a split flow copper plate with high-density micro-fins. All models come bundled with an iCUE Link hub and with pre-applied XTM70 thermal paste, so you won't have any additional expenses.
Being an iCUE Link product, all connections are hidden on the radiator edge so you can easily route through the chassis cutouts for a clean look and easy maintenance.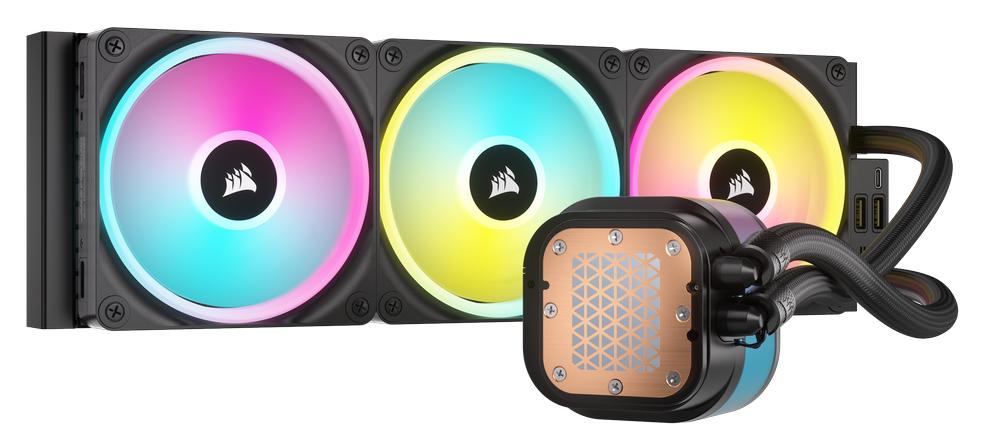 But that's not all; the CPU block mounting brackets are also tool-free, allowing you to swap hardware between different sockets easily. Out of the box, it'll work with Intel's LGA 1700, 1200, 115x, plus AMD's AM4 and AM5.
And if you already own an older iCUE Link CPU cooler, you are in luck, as you can get a standalone display. This includes the iCUE Link H170i RGB, H150i RGB, H115i RGB and H100i RGB models. Again, the screen simply snaps on top of the pump housing.
Backed by a six-year warranty, the iCUE Link LCD liquid cooler series is available at $289.99 / £289.99 / €334.90 for the 240mm H100i model, $319.99 / £329.99 / €379.90 for the 360mm H150i, and $339.99 / £359.99 / €414.90 for the 420mm H170i.