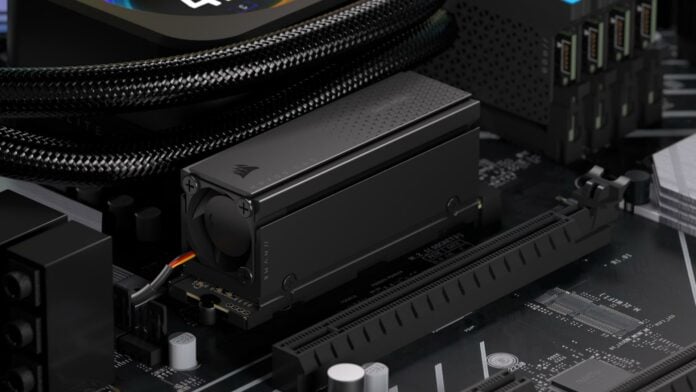 Corsair has announced the MP700 Pro M.2 SSD featuring PCIe Gen 5 speeds and multiple cooling choices. Whether you like passive air cooling for silent operation, active air cooling for improved thermals, or liquid cooling for maximum performance, Corsair has you covered with its MP700 Pro series.
You can get the 2280 SSD in three different bundles. The cheapest is barebones with only the 2280 SSD and a sticker/heatspreader on top. The second pairs it with a large air cooler powered by a 20mm fan. And, you guessed it, the third leverages liquid cooling. It's nice to have choice considering PCIe Gen 5 drives run pretty damn hot.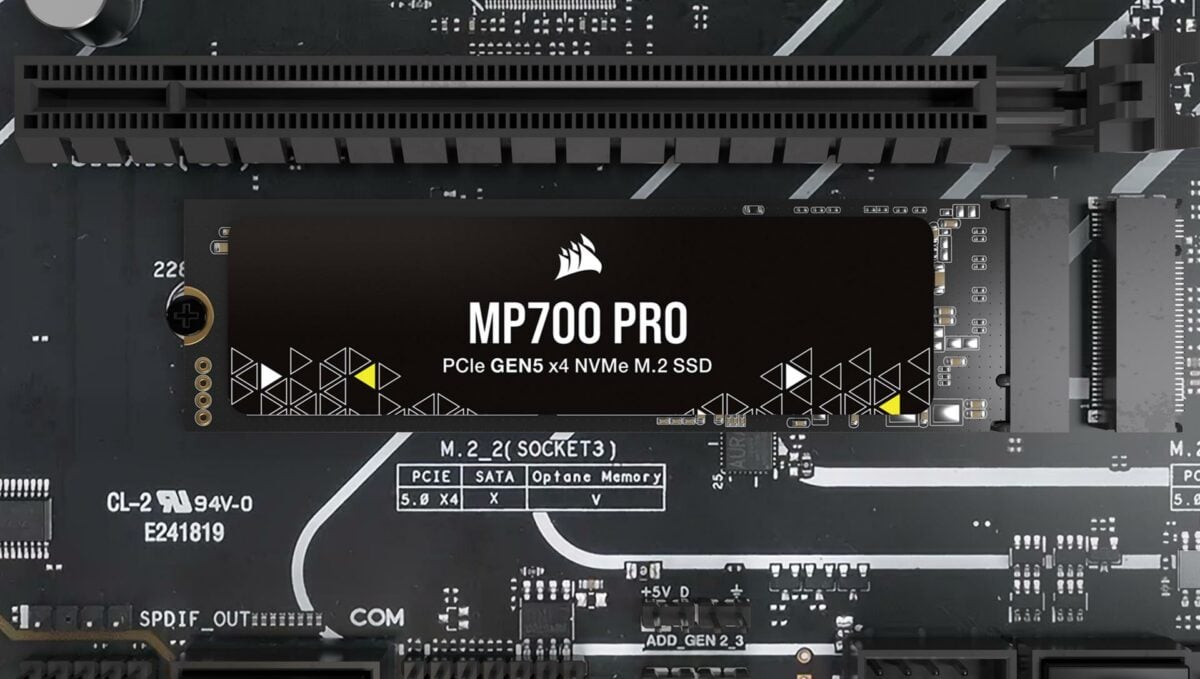 Corsair claims up to 12,400MB/s read and 11,800MB/s write. At the very least, it's faster than the non-Pro MP700's 9.5GB/s read and 8.5GB/s write. While not the maximum that PCIe 5.0 x4 is capable of, it's fast enough. You'd be hard-pressed to notice higher speeds, anyway. Likewise, IOPS are also on the high side, respectively sitting at 1.4 million read and 1.5 million in write for the 1TB. The 2TB version ups this to 1.5 and 1.6 million, respectively.
Regarding durability, Corsair claims 700TBW for the 1TB model and 1,400TBW for the 2TB. This means that the 4TB should boast 2,800TBW when it becomes available.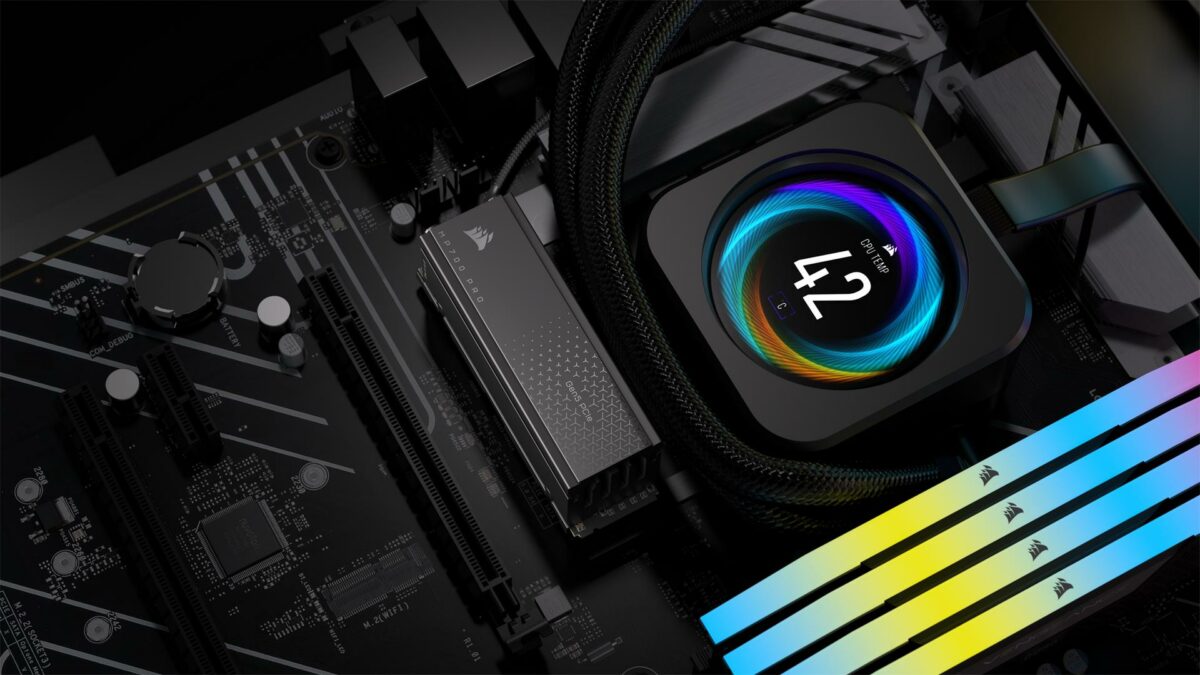 Under the hood, the 2TB drive packs four Micron 232-layer 3D TLC NAND chips, each offering 512GB of capacity. Driving these is a Phison PS5026-E26 controller alongside 4GB of Hynix DDR4-4266 RAM for cache.
A large heatsink handles the cooling, hooked to a small SATA-powered fan blowing air on it. This active solution kept the MP700 Pro below 60°C even under heavy loads. Though, due to its connector choice, you'll not be able to control its speed, i.e. running all time at constant rpm.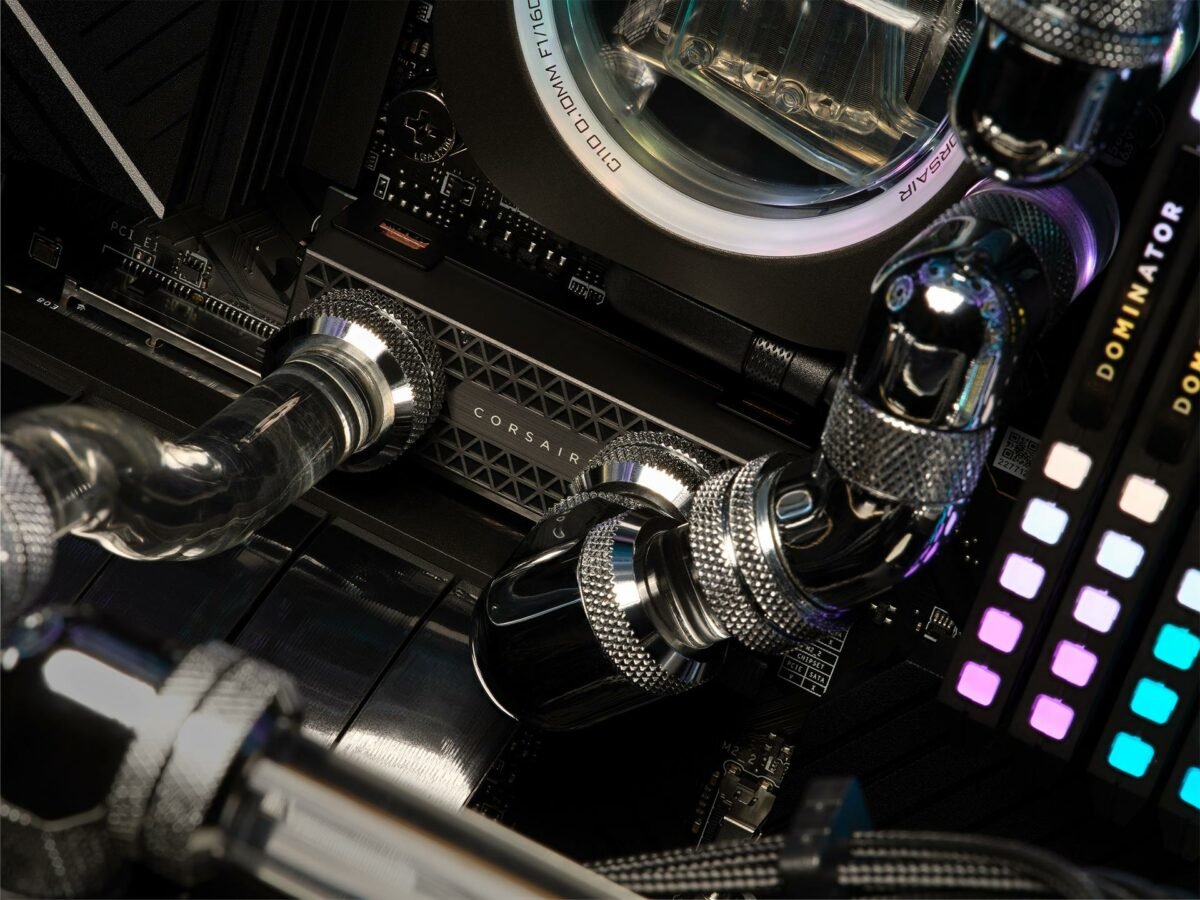 Backed by a five-year warranty, the barebone MP700 Pro is available at £184.99 for 1TB and £309.99 for 2TB capacity with the air-cooled versions asking for £199.99 and £334.99 respectively. Those preferring a liquid cooled solution can grab the model rocking a Hydro X Series XM2 M.2 SSD Water Block for £339.99. The 4TB models should reach shelves later this winter.