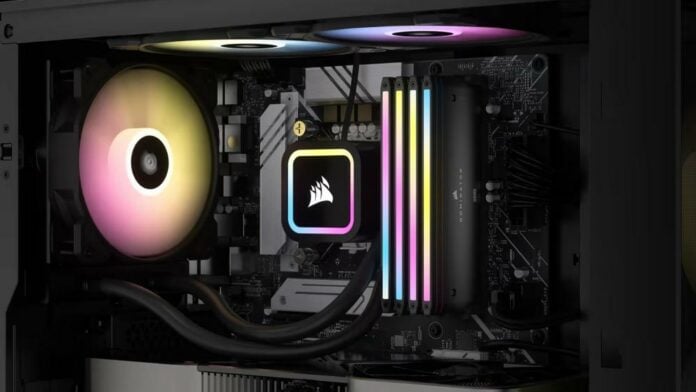 Corsair has announced the Dominator Titanium DDR5 memory for Intel 12/13th Gen and AMD's Ryzen 7000 processors, boasting speeds up to 8,000MT/s alongside tight timings.
Dominator Titanium series will be available in white or black for Intel systems and grey for AMD, featuring hand-screened and rigorously tested chips delivering up to 8,000MT/s, with plans for even faster kits as platforms unlock higher speeds. Multiple capacities will be on offer, reaching up to 192GB (4x48GB) kits, with latencies as low as CL30 on some models.
These modules are built using premium materials and employ Corsair's DHX technology, the company says, that cools the front and rear of each DRAM chip as well as the PCB using aluminium heatspreaders for optimal performance.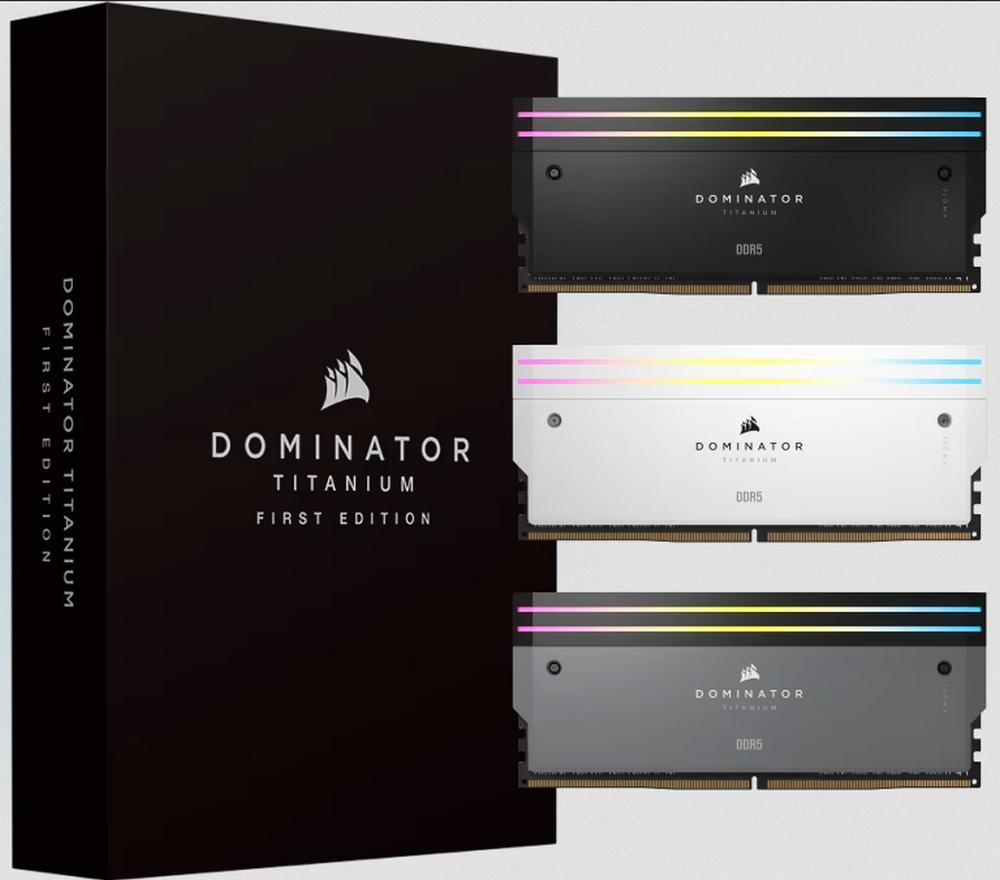 Depending on the kit specs, operating voltages range between 1.35V and 1.45V, with XMP 3.0 or AMD EXPO enabling easy one-click overclocking to unlock high speeds out of the box. Being designed for enthusiasts, these kits also benefit from iCUE's hassle-free profile swapping, allowing each task and app to make maximum use of available performance.
But customisation doesn't stop at performance, as the look can also be modified to suit everyone's taste thanks to an interchangeable top section that is either populated by fins to further assist in cooling, RGB to add some flair, or any style you desire if you have access to a 3D printer. The RGB bar is compatible with iCUE Murals, for synchronised lighting, matching your music, games, or movies.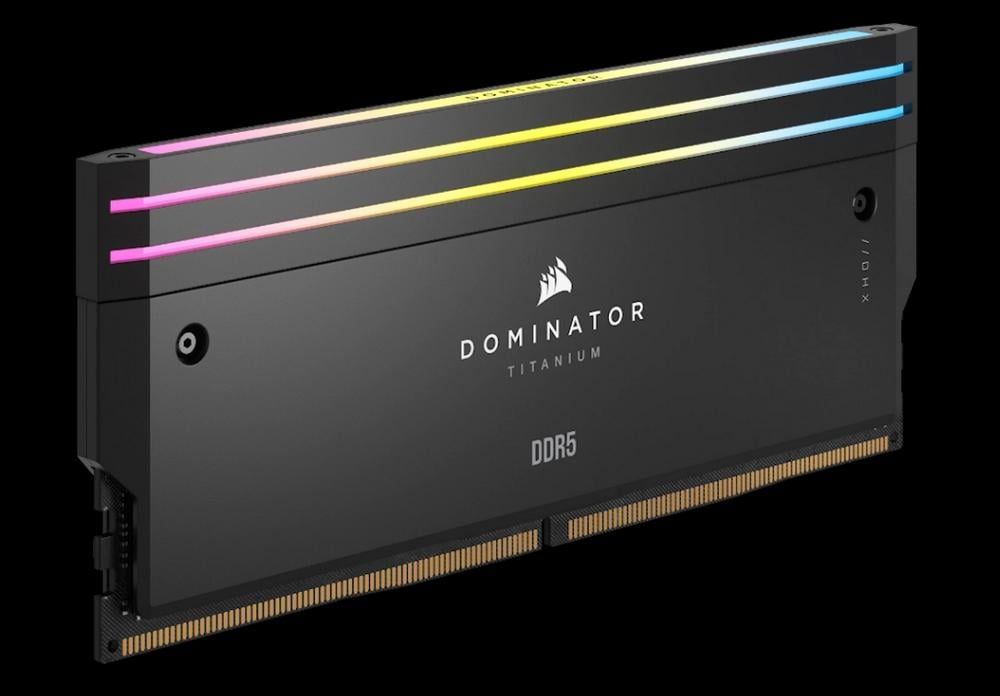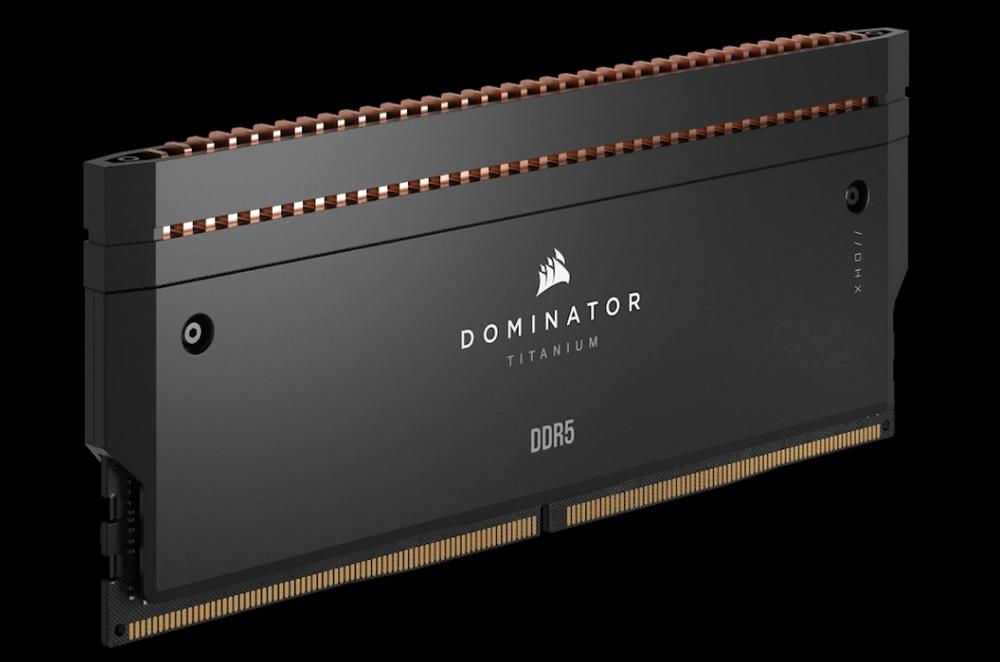 "Dominator Titanium modules have been precision crafted to the highest standards, with painstaking attention to detail and manufactured in very limited quantities. Each kit is rigorously tested to ensure that it has ample overclocking headroom, then numbered and packaged, ready to be enjoyed by an exclusive group of enthusiasts," said Corsair.
To celebrate the launch of these new Dominator kits, Corsair will offer a limited run of 500 individually-numbered kits per SKU. For detailed pricing, check the table below.
| | | | |
| --- | --- | --- | --- |
| Model | Speed | Latency | Price |
| White First Edition 32GB (2x16GB) | 7200MT/s | CL34 | £224.99 |
| White First Edition 64GB (2x32GB) | 6600MT/s | CL32 | £324.99 |
| Grey First Edition 64GB (2x32GB) | 6000MT/s | CL30 | £294.99 |
| RGB 48GB (2x24GB) | 7200MT/s | CL36 | £254.99 |
| RGB 48GB (2x24GB) | 7000MT/s | CL36 | £244.99 |
| RGB 96GB (2x48GB) | 6600MT/s | CL32 | £429.99 |
| RGB 64GB (2x32GB) | 6600MT/s | CL32 | £309.99 |
| RGB 96GB (2x48GB) | 6400MT/s | CL32 | £424.99 |
| RGB 64GB (2x32GB) | 6400MT/s | CL32 | £304.99 |
| RGB 64GB (2x32GB) | 6000MT/s | CL30 | £279.99 |
| RGB 48GB (2x24GB) | 6000MT/s | CL30 | £234.99 |
| RGB 32GB (2x16GB) | 6600MT/s | CL32 | £184.99 |