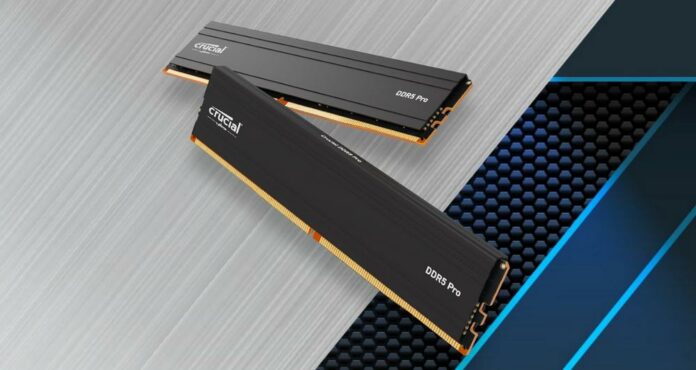 Crucial has announced a Pro DDR5-6000 memory kit boasting high bandwidth and low operating voltage.
Initially available as a 48GB (2x24GB) kit, Crucial's latest DDR5 memory features a low-profile design with Micron ICs on a black PCB, cooled by a minimalist matte black aluminium heat spreader. Everything you need for a stealthy build as RGB lighting is nowhere to be seen.
While speeds are not exceptional by today's standards – even AMD's AM5 platform is now capable of much more – 6,000MT/s is still nothing to scoff at, especially when considering Crucial's 1.1V operating voltage. For reference, DDR5 kits typically run at 1.1V when left at JEDEC 4,800MT/s speed, so delivering 6,000MT/s in the same power envelope is a noteworthy achievement.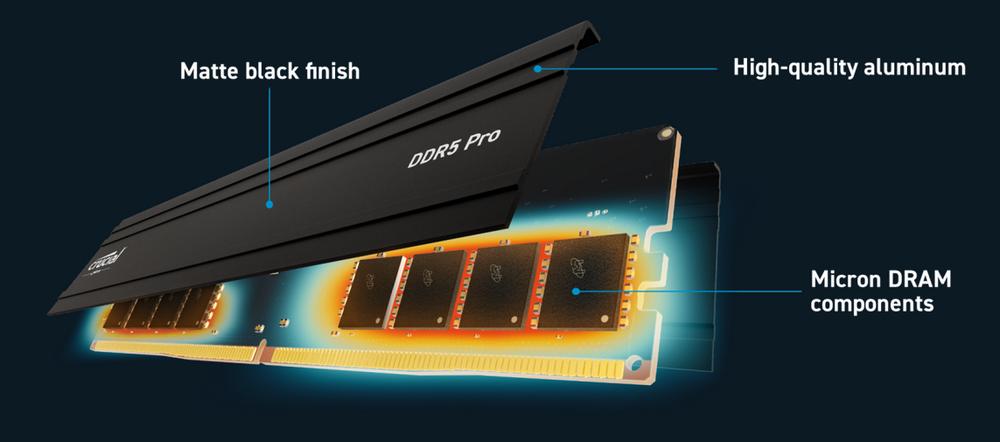 Unfortunately, latencies do take a knock, as timings are set to 48-48-48, which is far from the best we have seen. That said, if your workload doesn't benefit from low latencies, these may be for you. if you are in search for an out-of-the-box performant solution with tighter timing, Kingston's Fury Beast RGB DDR5-6000 for AMD or G.Skill's Trident Z5 RGB DDR5-6800 for Intel platforms should serve you very well.
A 6,000MT/s kit running at CL48 should deliver 48GB/s bandwidth at 16ns latency, somewhere near DDR5-4800 at CL38, though offering much higher throughput (9.6GB/s more).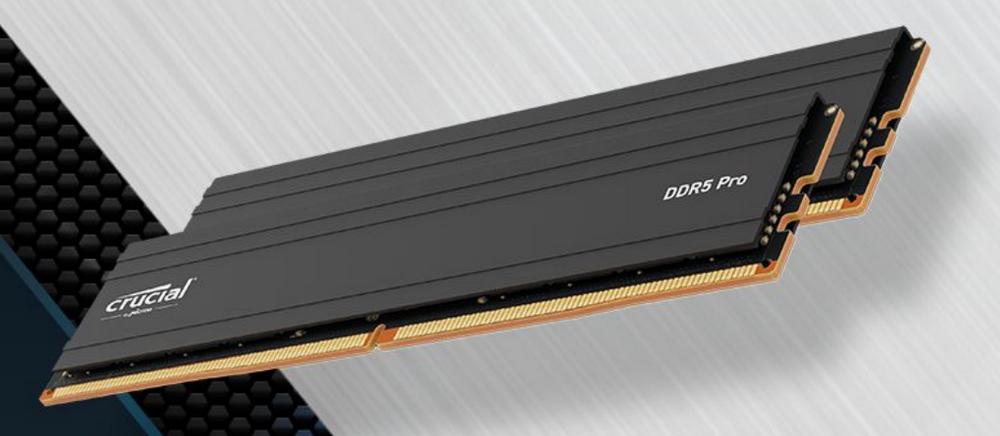 For this series, Crucial also confirms universal CPU compatibility, meaning support for both Intel XMP 3.0 and AMD EXPO memory profiles. The appeal of this kit seems to be its tuning capacity. Since we start at a very low 1.1V, chances are we can reach much higher frequencies and/or lower timings without scaling to the 1.45V required by many kits. The result should be more durability thanks to lower temperatures.
"As one of only three global memory manufacturers, and with 45 years of memory expertise, Micron delivers cutting-edge engineering and superior component and module-level testing for all Crucial DRAM products," said Crucial.
The Crucial Pro DDR5-6000 48GB (2x24GB) memory kit can be purchased from Amazon at a cost of £161.18 / $166.99 at the time of writing, backed by a lifetime warranty.