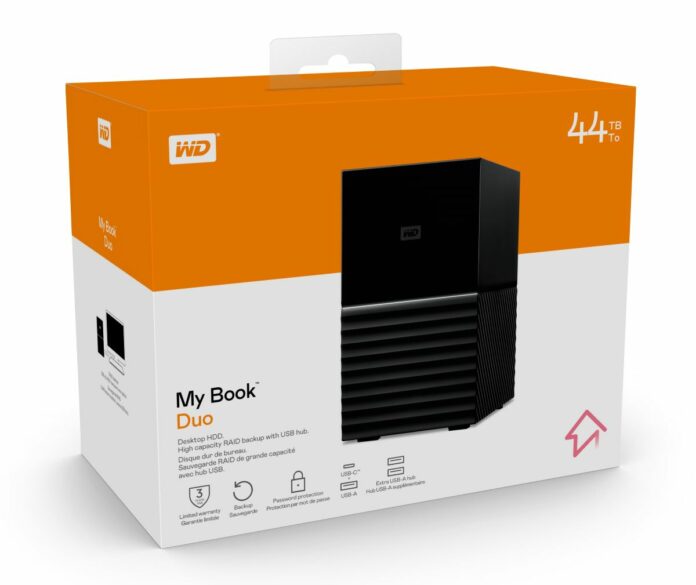 Storage giant WD is continuing to champion its 22TB CMR (Conventional Magnetic Recording) hard-disk technology with a wave of supporting My Book products.
Following on from hyperscale solutions and standalone 3.5in drives in 2022, the flagship 22TB tech has now made its way to plug-and-play external storage in the form of a 22TB My Book and 44TB My Book Duo, priced at £595 and £1,488, respectively.
A headline 44TB model represents a 22 per cent increase in maximum capacity over existing 36TB solutions, and WD reckons the extra headroom is crucial in helping the average American household keep up with their evolving data storage needs. You'll need to be hoarding a huge amount of footage to fully utilise such a volume, though there's no harm in planning ahead; at 44TB the My Book Duo could be the last external drive you'll ever need.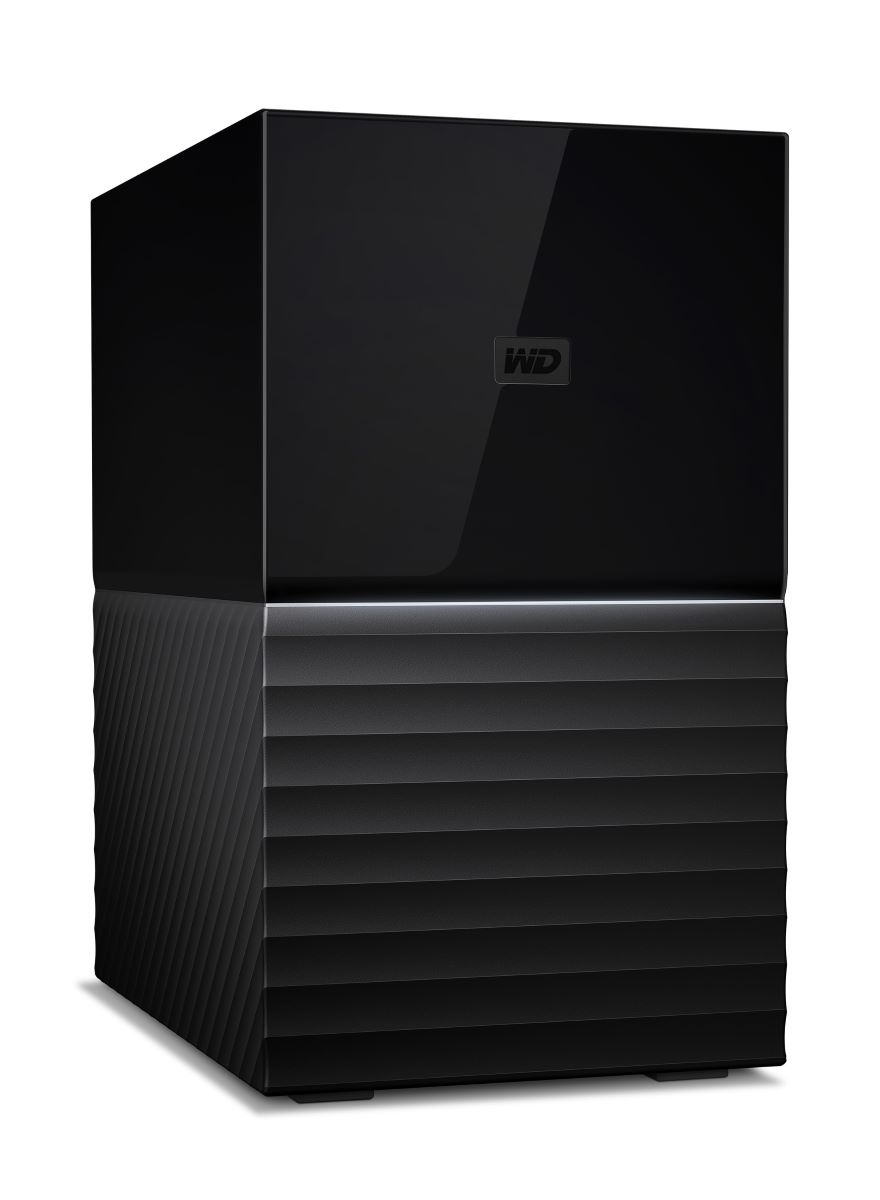 Presented in a familiar two-tone chassis, My Book Duo (above, left) measures 160mm x 100mm x 180mm in size and connects via a USB 3.2 Gen 1 Type-C interface. There's also an integrated two-port USB 3.0 hub for convenient attachment of peripherals, further storage, or smartphone charging. Power is sourced via an external supply, and by default, the two 22TB hard disks – which we presume to be WD Reds – are configured in RAID 0 for maximum storage. Those who favour baked-in redundancy can reconfigure the Duo to RAID 1 using bundled WD software.
The single-drive 22TB My Book (above, right) is naturally more petite at 139.3mm x 49mm x 170.6mm, while both models support 256-bit AES hardware encryption and come backed by a three-year warranty as standard. NTFS is the out-the-box filesystem of choice for compatibility with Windows, and a free NTFS driver is made available for macOS.
Both the 44TB My Book Duo and 22TB My Book are available to order now.