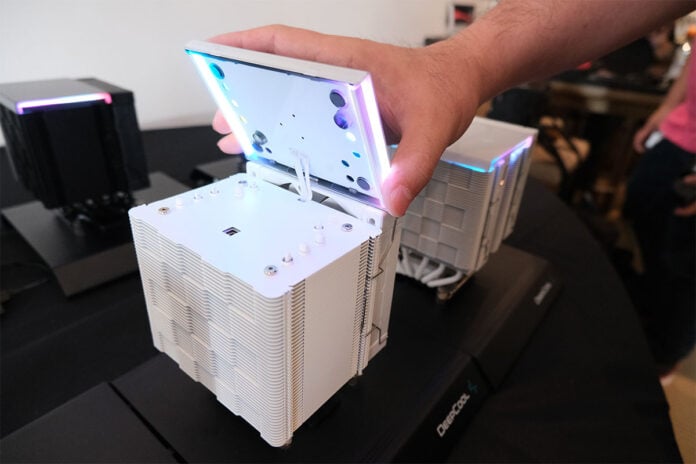 DeepCool, the Chinese manufacturer best known as a value brand, has a new identity and with it ambition to go after the premium market with numerous chassis, PSU, and cooling products in the coming months.
Starting with its Morpheus chassis, the brand is offering a modular design concept scheduled for a Q4 release. Available in black or white, Morpheus can house up to 13 140mm fans with meshed intakes all over its sides, even on the right side panel (but excluding the left one made of glass), and room for 420mm radiators.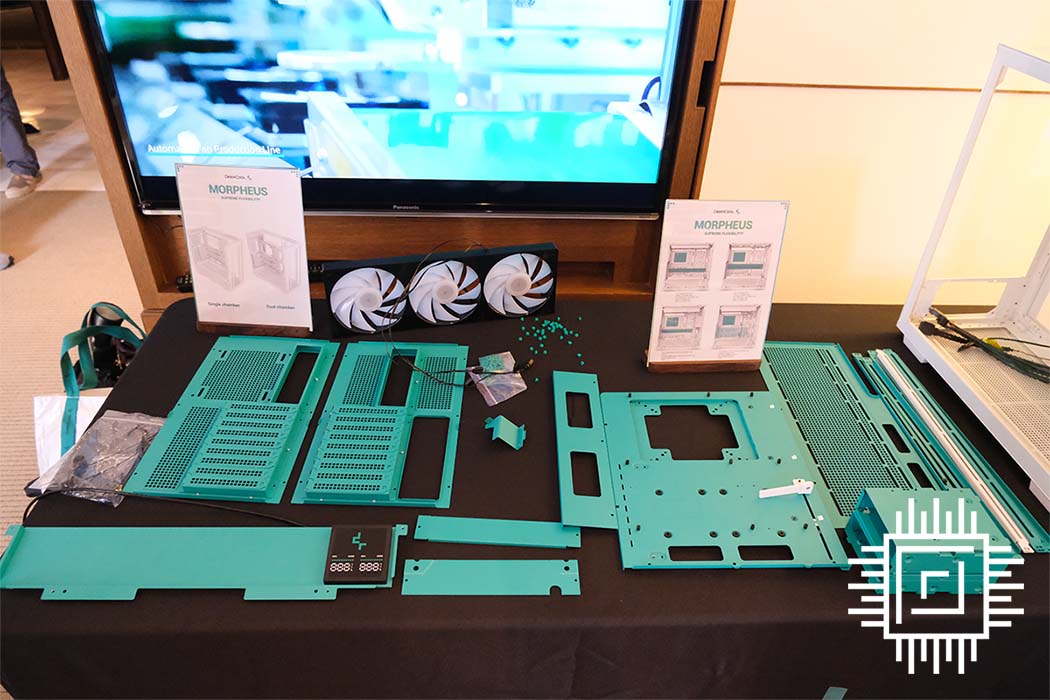 The best part about this case is its ability to be spliced into two sections, one for the motherboard plus graphics card, and the other for PSUs and storage. Our favourite feature, however, has to be the bunch of really cool little rubber grommets that can be fitted into the mesh for further customisation – Minecraft style. But that's not all, as Morpheus once more proves its premium status by not skimping on I/O and including no less than four USB Type-A ports plus one Type-C.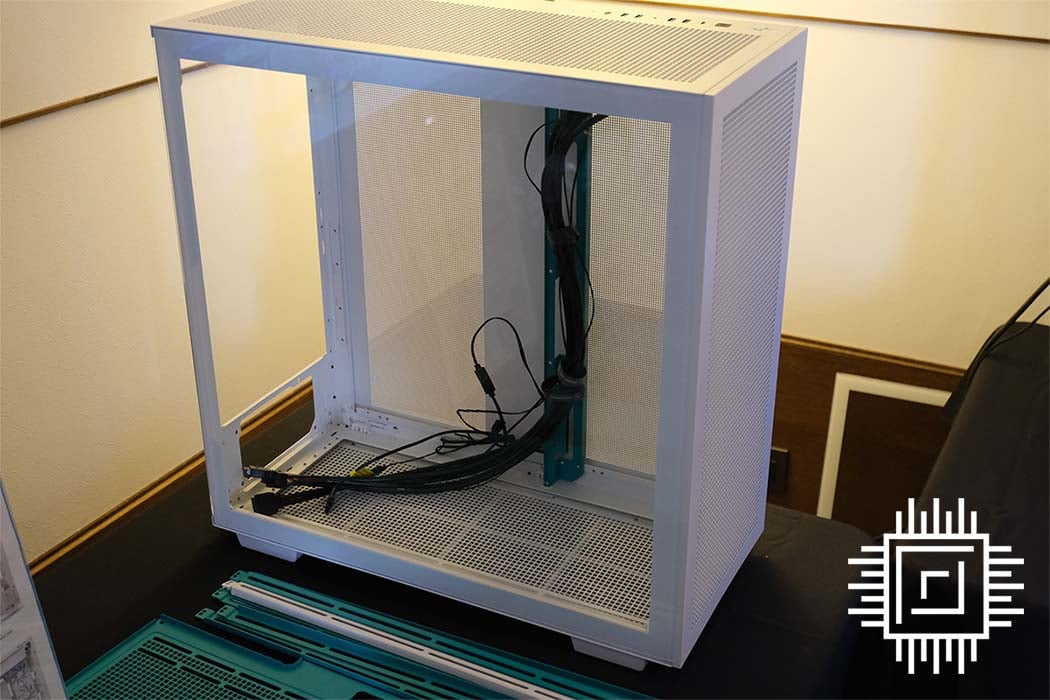 DeepCool presented this chassis alongside its Assassin IV and LT820. The former is a large CPU tower cooler rated for 280W heat dissipation and featuring a mismatched 120mm plus 140mm fan combo – both offset to the left side in order to leave excellent space for RAM compatibility. The new addition to the LS liquid cooler series, meanwhile, takes all-in-one cooling to the next level with a 420mm format radiator. Note, the tube length of the LT820 seems to be a bit short for Morpheus' size which may limit the number of possible configurations.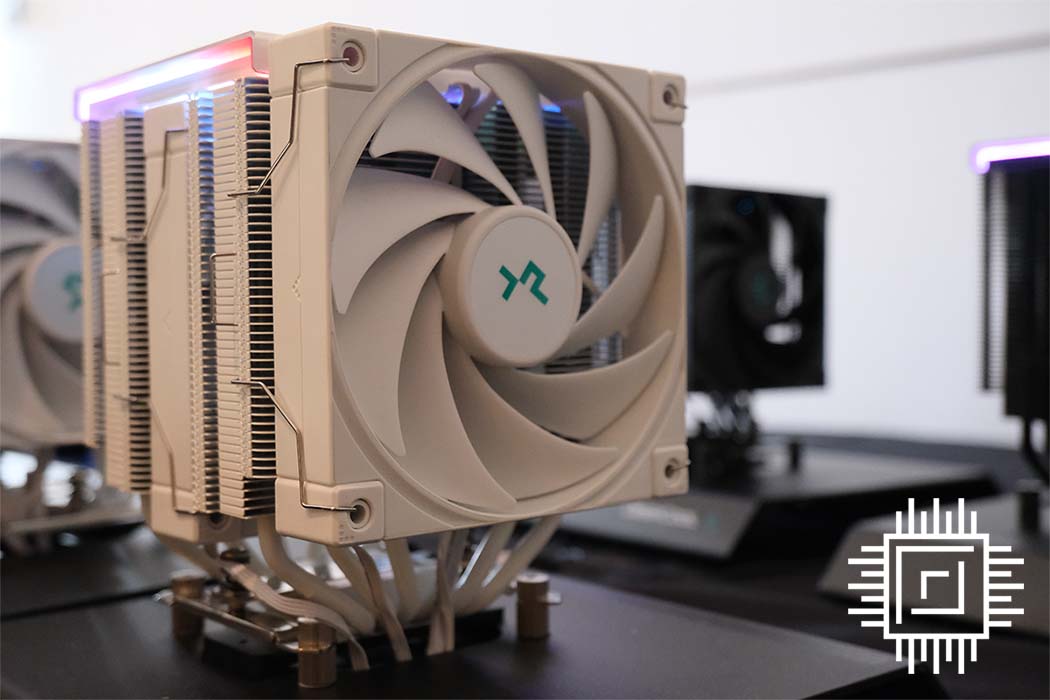 Faithful to its name, DeepCool continues by showcasing more coolers at Computex 2023, notably, a low-profile AN600 for the increasingly popular small-form-factor market, carrying six heatpipes plus a six-pole fan motor, and its unique-looking white AK Digital Series with a temperature display on top of the fin stack tower – a similar screen can be found behind the side panel of the Morpheus chassis.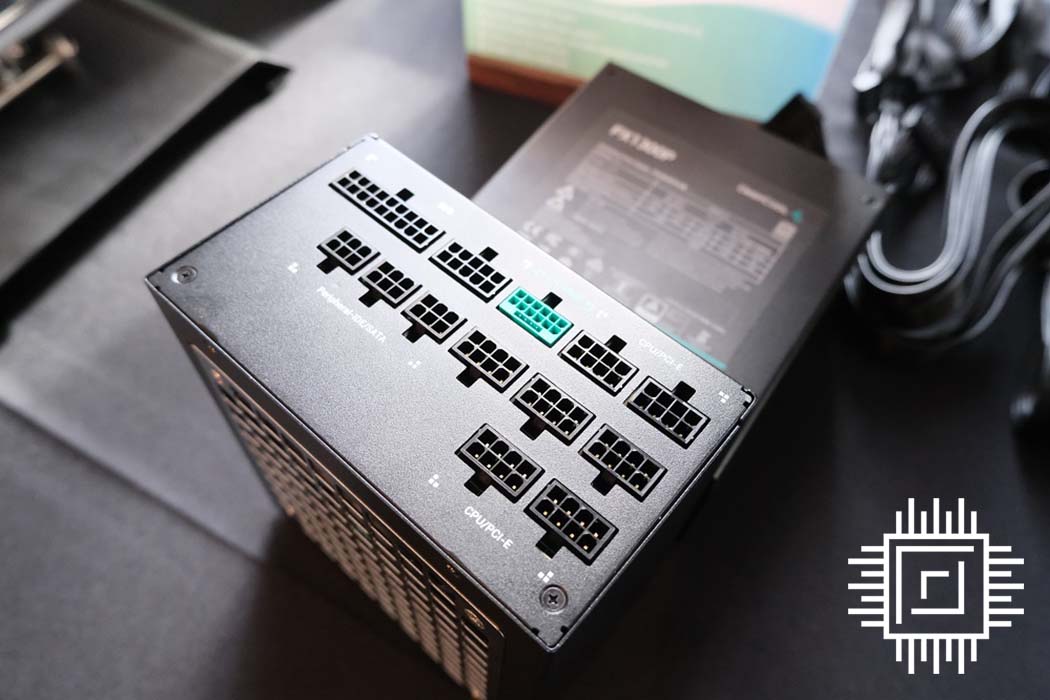 Finally, DeepCool closes festivities with its PX-P Series PSUs delivering up to 1,300W of DC power while boasting Platinum efficiency and proposing a colour-coded 16AWG 12VHPWR connector, five dedicated 6+2 PCIe cables, all in a compact 160mm body.
Pricing and exact availability for many of the aforementioned products is yet to be ironed out, but one thing's for certain, we're going to be hearing and seeing much more of DeepCool in the enthusiast market later this year.