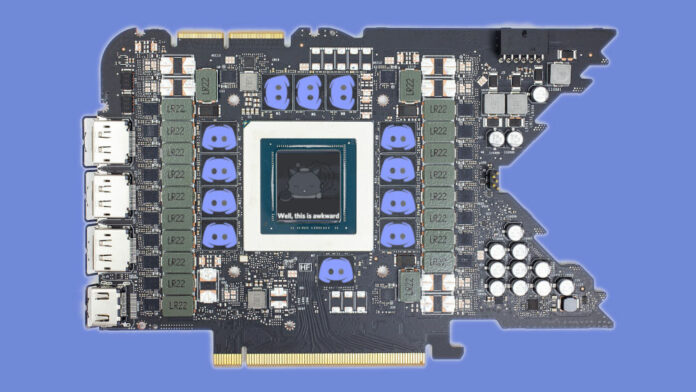 Reddit users have identified a Discord bug that seemingly downclocks graphics card memory simply by having the app open.
Following the recent Discord AV1 update released January 25, users have noticed that their graphics memory clock would not reach full speed when the chatting app was running (including in the background). For some reason, the app caused effective memory speed to drop by 200Mhz.
While a 200MHz frequency change on modern cards which reach 7,000MHz effective memory speed or more shouldn't be a big issue, on older or slower cards this may start causing perceivable performance degradation. With that said, for the time being, this unusual problem seems to be limited to RTX 30 Series cards.
Nvidia has acknowledged the bug and proposed a temporary solution while waiting for an update. The fix which can be found in detail here, consists of extracting a profile file using GeForce 3D Profile Manager, then editing some parts of that file using Notepad before reloading that profile back.
Another workaround is to restrict Discord from accessing CUDA's P2 states. This is done via Nvidia Profile Inspector (available on Github). On it, search for Discord, and set 'CUDA – Force P2 State' to Off. Apply changes and restart Discord, the bug should be gone.
This incident shows how the enthusiast community doesn't miss a beat when it comes to their hardware, most of us would have completely missed a 200MHz drop in frequency. One would assume an updated Discord release will soon squash the bug permanently.