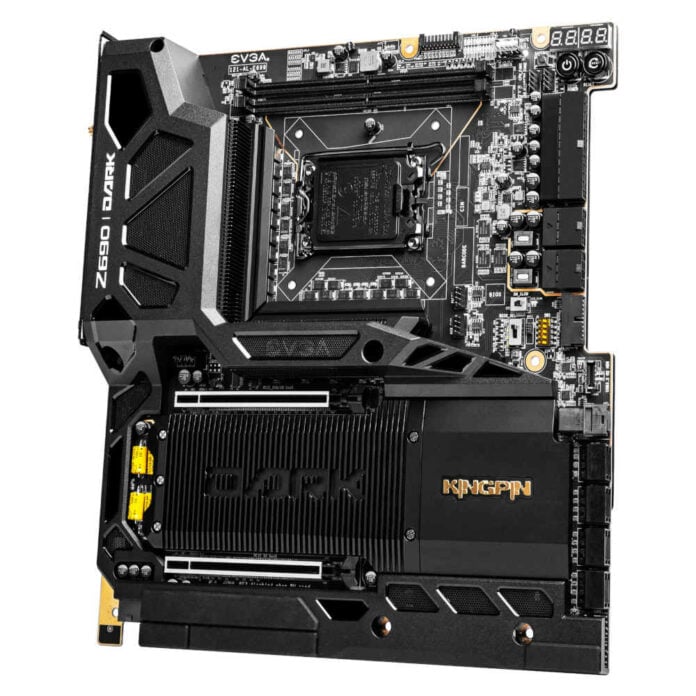 EVGA has unveiled a new motherboard targeted towards professional overclockers. Joining its Dark family, this one is specially made to give you every single MHz you need to break a new record.
The Z690 Dark Kingpin follows its predecessors' overkill design by employing a massive 21-phase VRM (voltage regulator module) and a 10-layer PCB (printed circuit board). Generally speaking, motherboards use fewer layers, with four or six being quite common.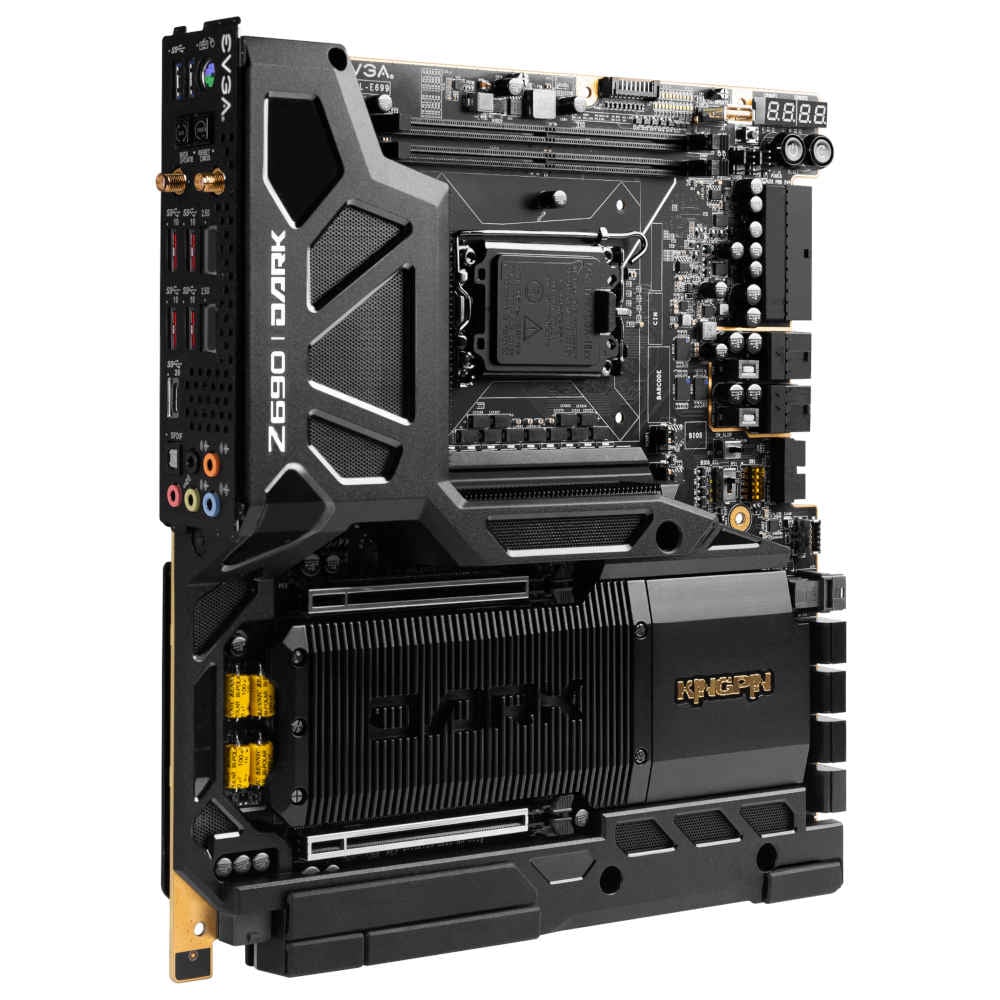 This beast also supports up to 6,600MHz overclocked RAM with a 32GB DDR5 maximum capacity per slot. Just the two slots are available – less memory bodes well for overclocking – and storage is catered for by a trio of M.2 Gen 4 slots underneath that giant heatsink. With one eye on the future, both x16 expansion slots also adhere to the latest PCIe 5.0 standard.
As expected a lot of OC-centric features are present. These include a multi-function POST indicator that is useful for diagnostic purposes, a BIOS Select Switch to help avoid resetting (losing) your settings if you push too far, a PCIe Disable Switch for when you need to revert to IGP, and lastly a Slow Mode Switch which helps with system stability by dropping the CPU frequency while you increase or decrease temperature.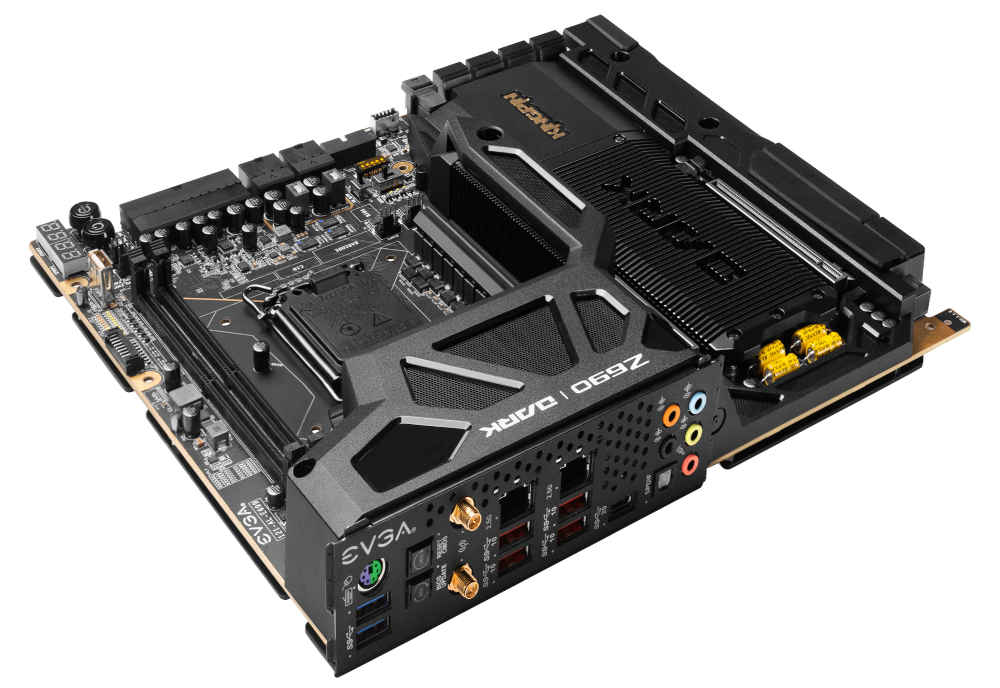 Even though this is mainly an OC motherboard, it may be of interest to know that it also comes with two USB 3.2 Gen 1, four USB 3.2 Gen 2 plus one USB 3.2 Gen 2×2 Type-C. There's also 7.1 audio, onboard Wi-Fi 6E plus dual 2.5GbE Ethernet.
In terms of pricing, the EVGA Z690 Dark Kingpin is set to retail for $829.99 and comes backed by a three-year warranty.