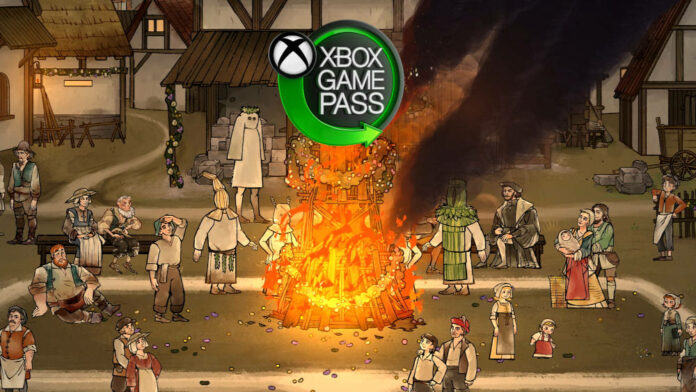 November is here and with it comes another list of games on Xbox Game Pass, many of which are brand-new releases available day one.
Microsoft's subscription service sees 10 new games added to its already huge roster. Kung-fu your way through the colourful streets of Taipei in the side-scrolling beat 'em up The Legend of Tianding, make your own choices in Telltale's The Walking Dead, or bring your team to the World Cup in Football Manager 2023. Lovely.
Those looking for a post-Halloween vibe may also try to survive until dawn while fighting for your life against waves of night monsters in the gothic-horror world of Vampire Survivors, or go for a survival-horror adventure in Amnesia, which was included in last month's list.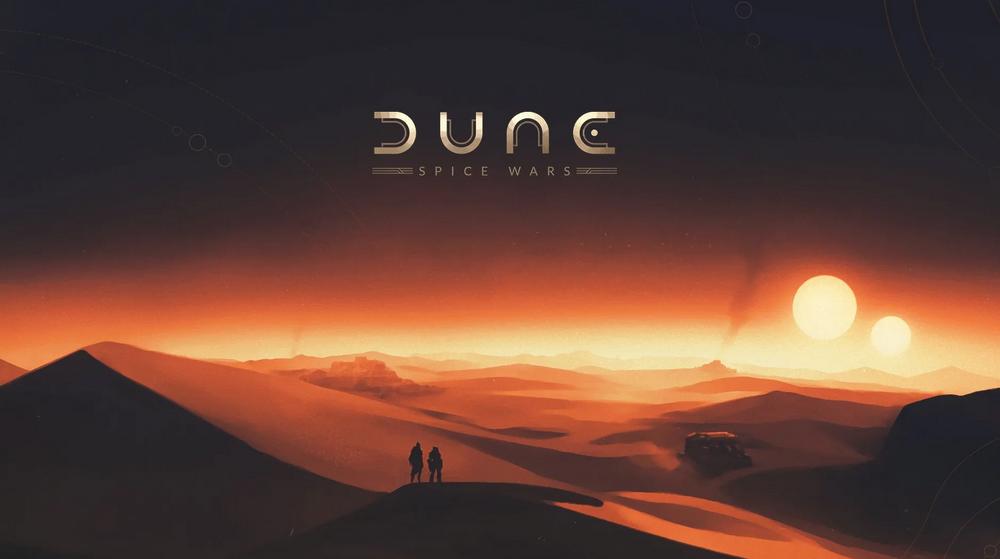 But that's not all, the 4X strategy game Dune: Spice Wars from French publisher Shiro Games will also join PC Game Pass soon, finally offering a follow-up to the memorable Dune 2000. Mind you, the gameplay isn't quite the same, but good enough and, most importantly, with up-to-date mechanics. As a reminder, PC Game Pass is also included within Xbox Game Pass Ultimate.
In Dune: Spice Wars you get to play as House Atreides, House Harkonnen, House Corrino, Smugglers, or Fremen faction, each with its own unique bonuses and play style. Rage war against opponents for the control of planet Arrakis's spice. Whether you choose war of good relations via diplomacy, don't forget to pay spice taxes!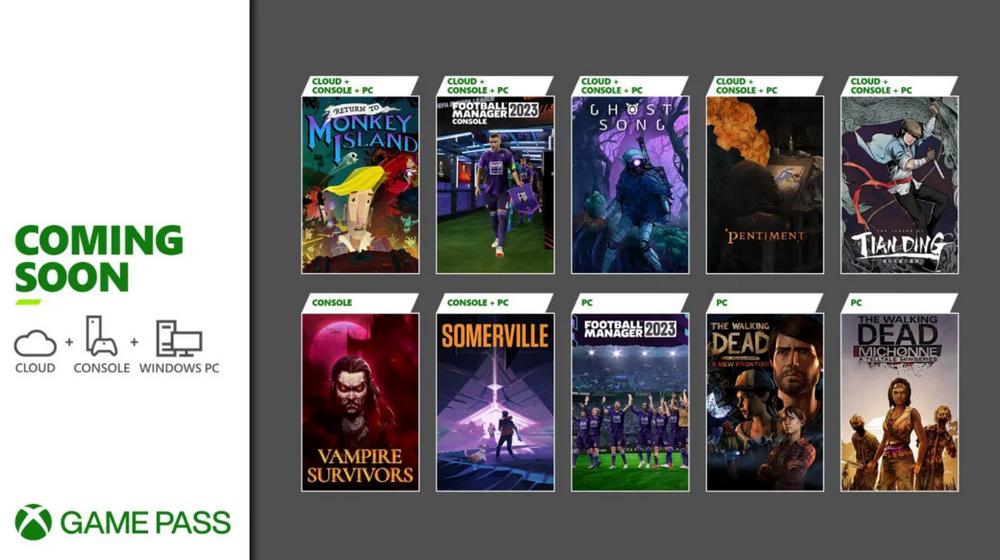 The first batch of titles joining Xbox Game Pass in November contains:
The Legend of Tianding (Cloud, Console, and PC) – Available on day one
The Walking Dead: A New Frontier – The Complete Season (PC) – Available Now
The Walking Dead: Michonne – The Complete Season (PC) – Available Now
Ghost Song (Cloud, Console, and PC) – November 3
Football Manager 2023 (PC) – November 8
Football Manager 2023 Console (Cloud and Console) – November 8
Return to Monkey Island (Cloud, Console, and PC) –November 8
Vampire Survivors (Console) – November 10
Pentiment (Cloud, Console and PC) – November 15
Somerville (Console and PC) – November 15
DLC and Game Updates:
Sniper Elite 5: Up Close & Personal Pack and Free Map – Available now
Sea of Thieves: Return of the Damned – November 3 to November 17
Halo Infinite: Winter Update – November 8
Microsoft Flight Simulator 40th Anniversary Edition – November 11
The following titles will be leaving Xbox Game Pass soon, so make sure to get them at a discount if you want to continue playing them.
Football Manager 2022 (PC) – November 8
Football Manager 2022 Xbox Edition (Cloud, Console, and PC) – November 8
Art of Rally (Cloud, Console, and PC) – November 15
Fae Tactics (Cloud, Console, and PC) – November 15
Next Space Rebel (Cloud, Console, and PC) – November 15
One Step from Eden (Cloud, Console, and PC) – November 15
Supraland (Cloud, Console, and PC) – November 15