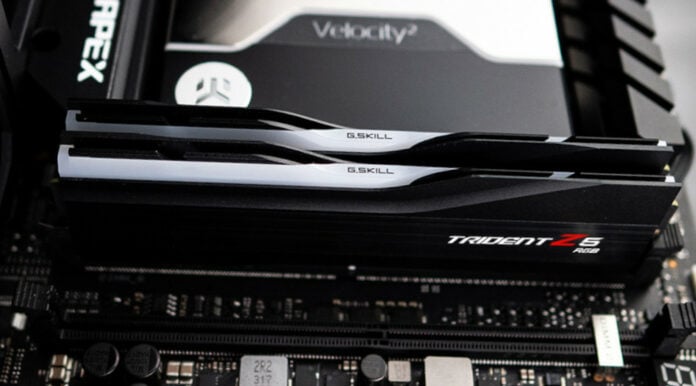 G.Skill has announced the Trident Z5 RGB DDR5-8400 memory kit for 14th Gen Intel Core desktop processors, with a potential overclocking to 8,600MT/s.
The new Trident Z5 DDR5-8400 memory will be available in 48GB (2x24GB) Kits boasting CL40-52-52-134 timings at 1.4V. These specs can easily be applied with a single click thanks to the XMP 3.0 profiles stored inside each module. If you are wondering, the default speed (XMP off) is set to 5,600MT/s at 1.1V.
The Trident Z5 DDR5-8400 modules will be offered with black or white aluminium heatspreaders, and likely in RGB or non-RGB variants. As with other Trident Z5 RAM, RGB is controllable via G.Skill's lighting control app or supported third-party motherboard software.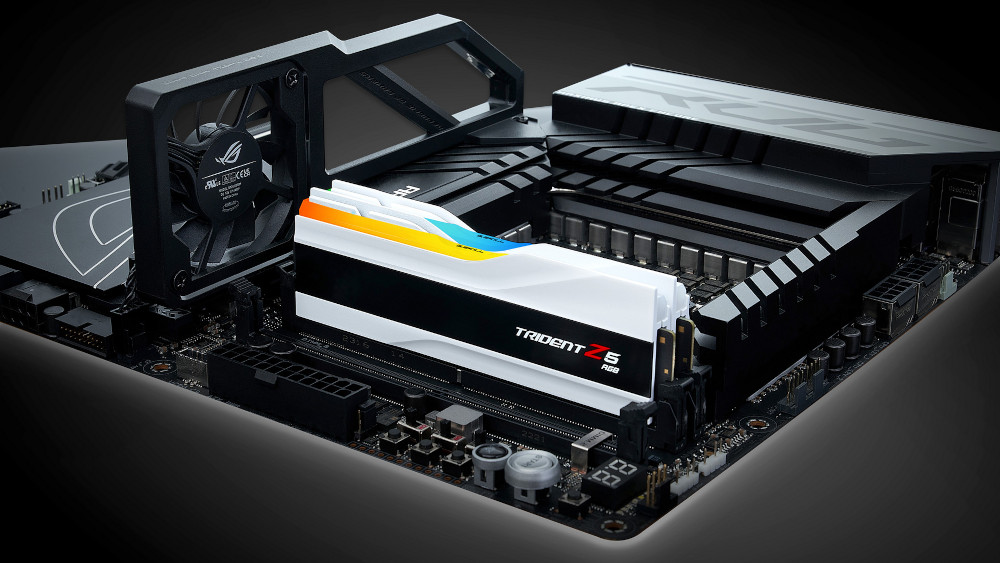 G.Skill has validated this kit with Asus's ROG Maximus Z790 Apex Encore motherboard and Intel's Core i9-14900K CPU, achieving 128.88GB/s read, 127.03GB/s write, and 123.83GB/s copy in the AIDA64 memory bandwidth benchmark.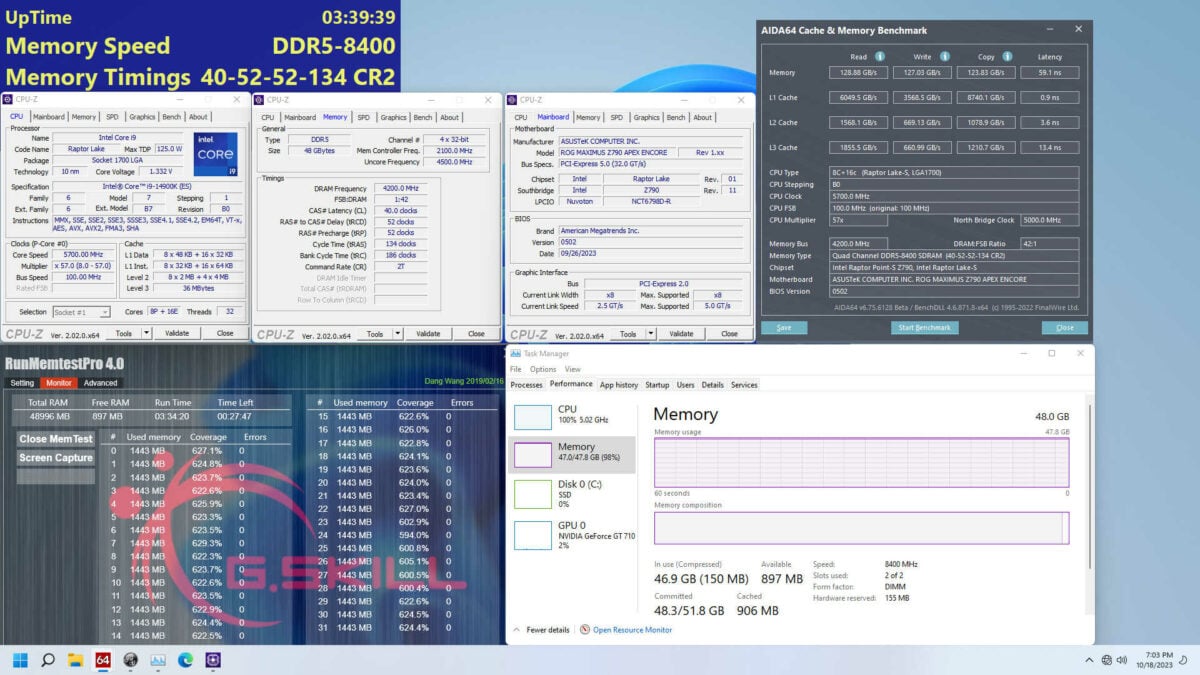 But that's not all, the brand also showcased the overclocking potential of the kits, hitting 8,600MT/s at CL40-54-54-136 latency. Using the same CPU-plus-motherboard combo, the 48GB (2x24GB) memory kit delivered 130.66GB/s read, 130.24GB/s write, and 126.31GB/s copy in AIDA64's bandwidth test. Nice.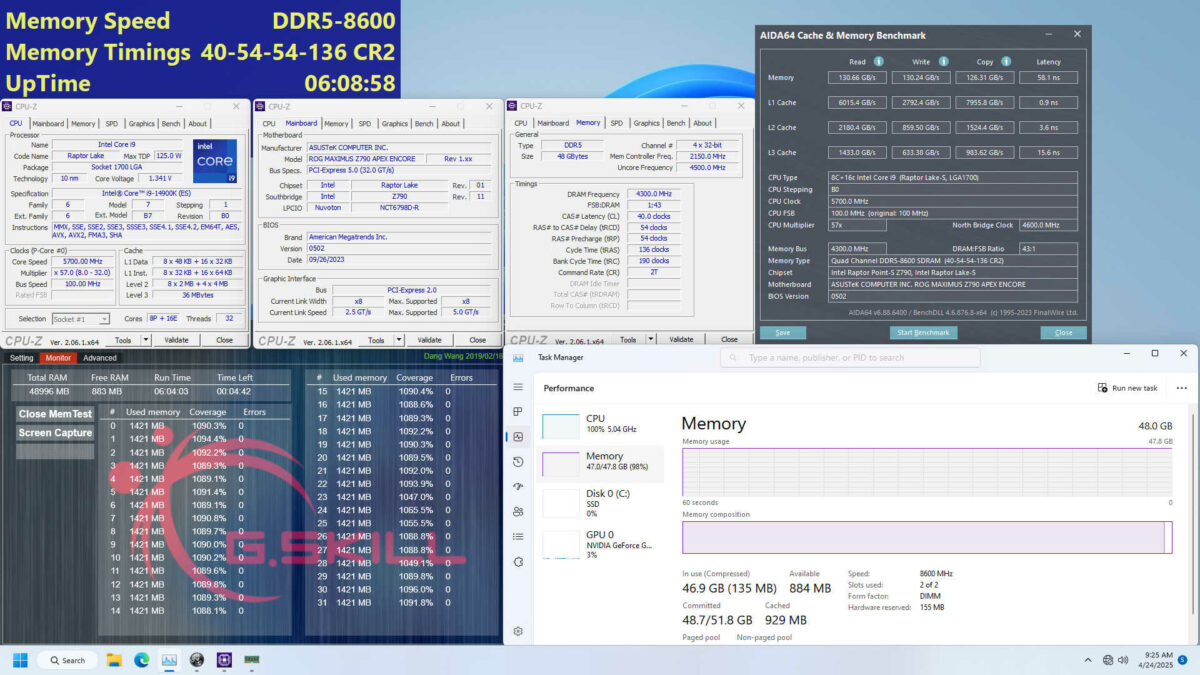 Just keep in mind that unlocking such high speeds relies heavily on the motherboard and CPU, so your hardware may not clock this high.
The Trident Z5 RGB DDR5-8400 memory kits will be available this month at a yet unknown price, backed by a lifetime warranty.