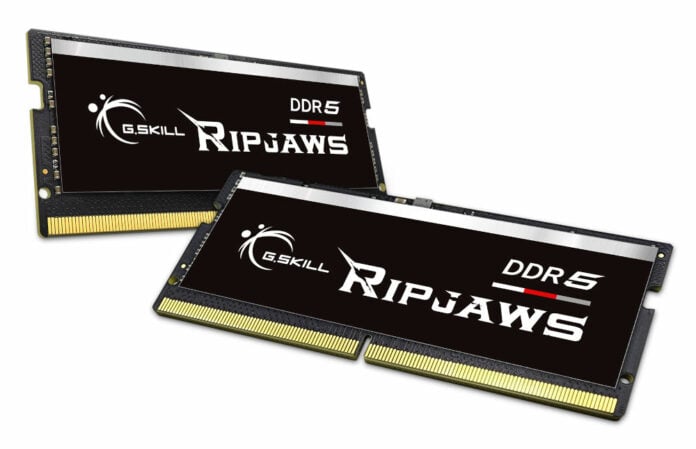 G.Skill has added four new memory kits to its SO-DIMM DDR5 offerings, with different latencies to choose from.
After announcing many DDR5 kits for desktop PCs, the Taiwanese memory specialist turns its attention toward portable and compact machines by presenting popular Ripjaws DDR5 memory in SO-DIMM format.
The used chips are specially screened/hand-tested according to G.Skill, allowing for capacities ranging from 16GB to 64GB with speeds up to 5,200MT/s and latencies as low as CL34-34-34-76.
Full list of capacities, speeds, and latencies can be found below.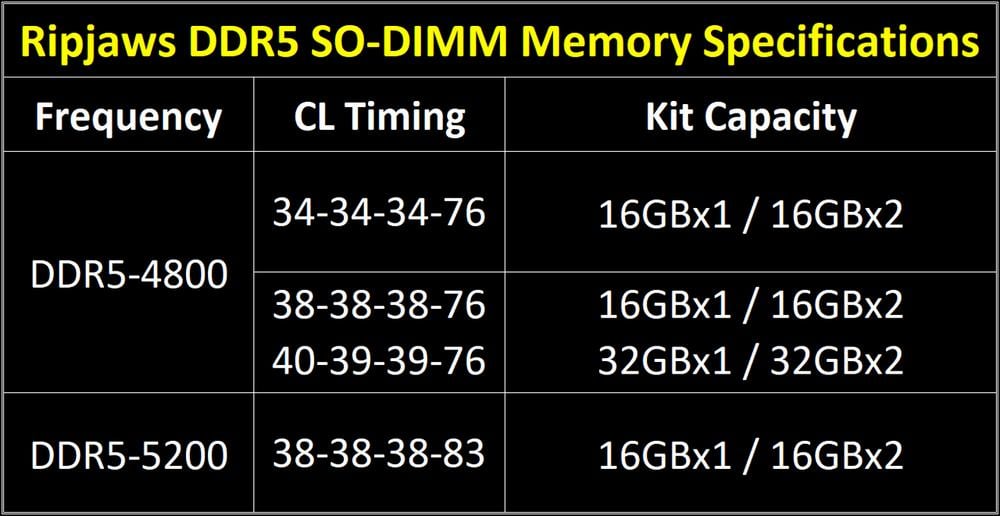 Having multiple choices is a good thing, providing consumers with the best kit for their use case, without going overboard and costing too much for performance they may not need.
CL34 is among the lowest latencies available right now on SO-DIMM DDR5 memory, leaving us wondering how much we need to shell out for the best-tuned DDR5-4800 kit.
Mum's the word on pricing, though all eight new kits are expected to become available later this month.